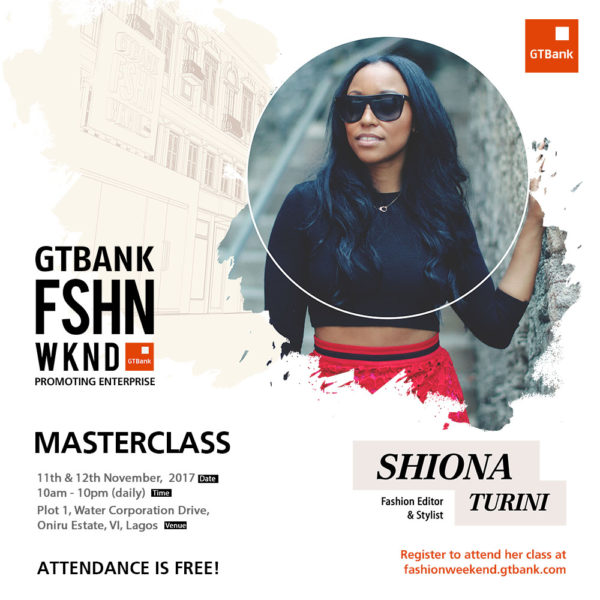 Shiona Turini is a prolific freelance stylist and fashion editor who has worked with over a dozen magazines, ranging from the New Yorker to Cosmopolitan, the largest women's publication in the world. She has also worked with international brands such as Chanel, Christian Dior, Oscar de la Renta and Tom Ford, amongst others.
In 2014 Shiona began styling Pop Star sisters Beyoncé and Solange Knowles for their music videos and appearances, such as Formation, Cranes in the Sky and Don't Touch My Hair. She was also the lead stylist for the equality campaign of global brand Nike, which featured LeBron James, Serena Williams and Gabby Douglas.
On Saturday, November 11th and Sunday, November 12th, 2017, Shiona Turini will be at the GTBank Fashion Weekend to discuss Fashion in the Digital Age.
To register for her masterclass click .
——————————————————————————————————————Sponsored Content
Source: BellaNaija