Pop star Rihanna has been on autopilot this year with Fenty x Puma collections, Fenty Beauty launching in 1,600 stores across 17 countries and collaborations with Manolo Blahnik, Stance, and Christian Dior, she's definitely building a fashion empire.
At the Vogue's Forces of Fashion conference hosted by Hamish Bowles, Editor-at-Large for US Vogue, Rihanna talks about being a businesswoman, from how she finds the best new designers to why Fenty Beauty's global launch changed the beauty game.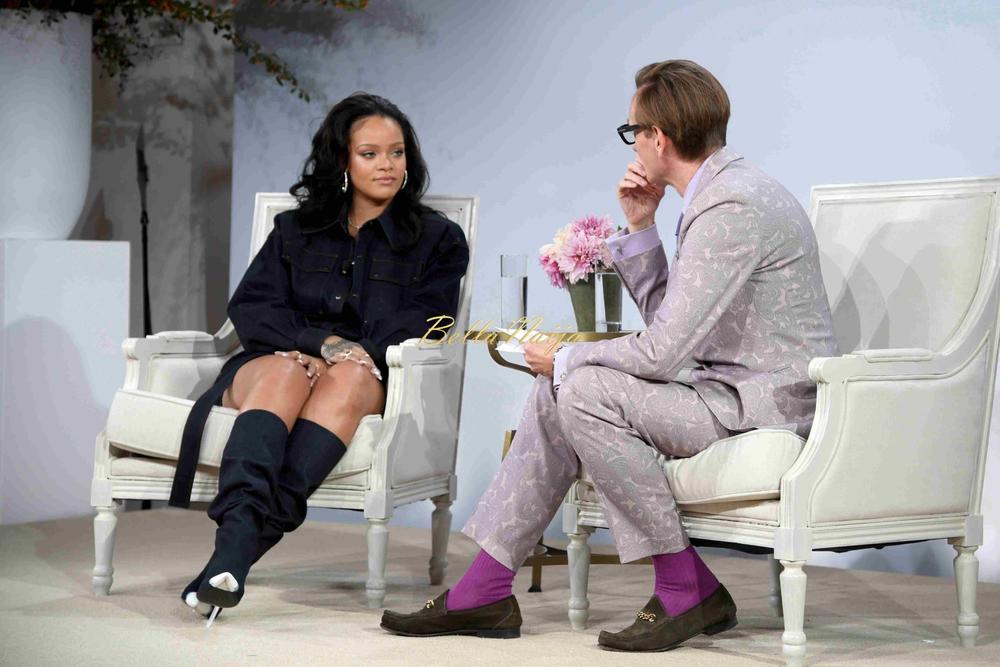 Here are the highlights of the interview
On Fenty x Puma's wildly immersive runway shows
It's creating the environment to tell the story of the product and the product, in that case, was the clothing. I wanted people to feel what I was trying to say and what the clothes were trying to portray by creating an environment that represents the clothes. It's important that the right clothes are shown in the right place.
On her current fashion obsessions
You know what I'm really enjoying right now, I love the tailored looks that feel fresh and youthful. Sometimes even with sneakers or my hair just up in a ponytail. Fashion always has a way of coming full circle, and now I'm seeing on the runway looks that my mom wore, and I'm like, does that mean that I'm old or that it's new and fresh? That's my favourite stuff.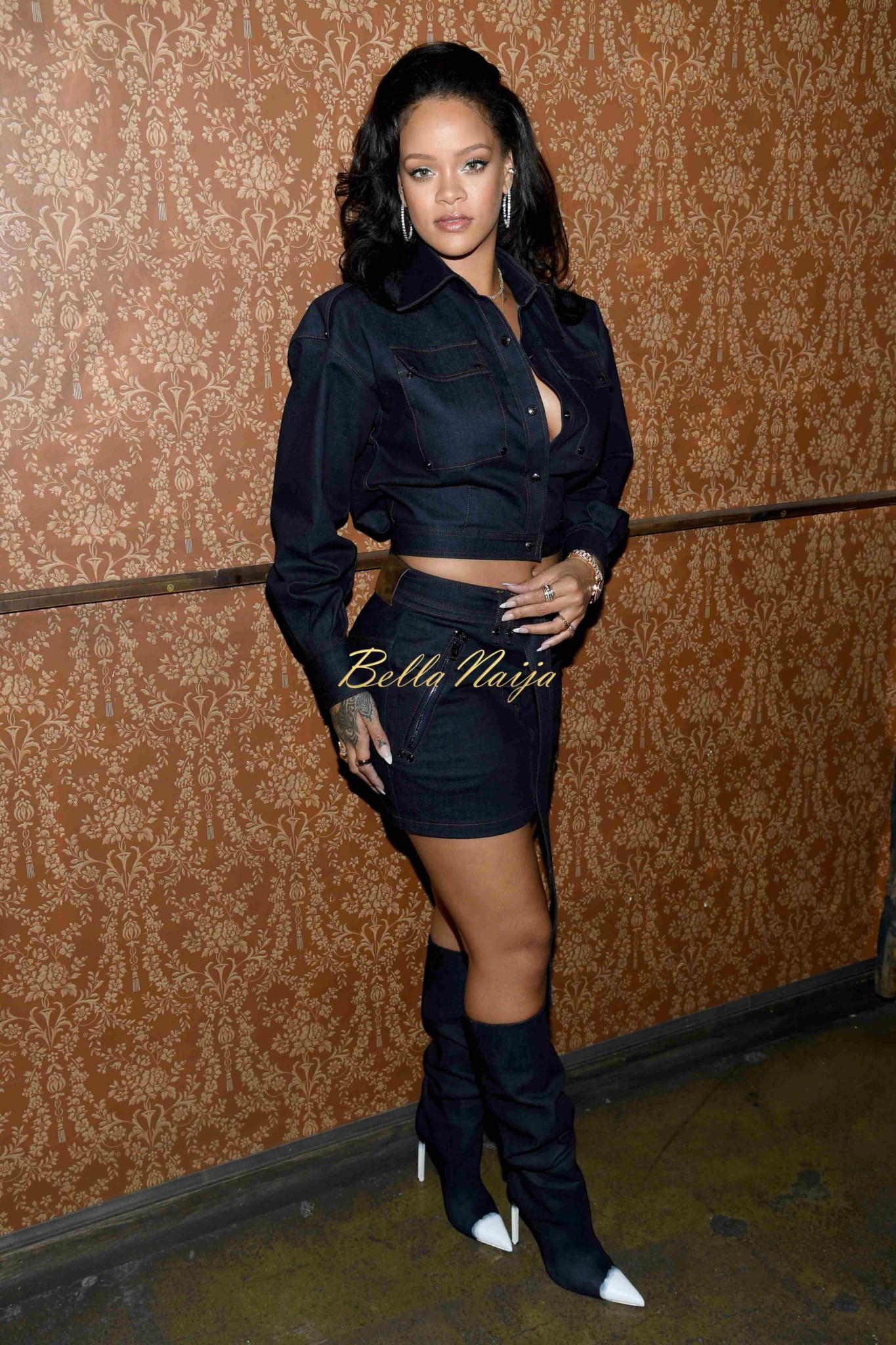 On her personal style evolution
It started with bad style, but you've got to start somewhere. You live and you learn and you make mistakes. I'm always up for a challenge, and if I don't get it right the first time or the first hundred thousand times, I keep going. [I think] really knowing myself, really knowing exactly what my boundaries are. For me, there aren't many boundaries with fashion, really. I want to do everything and in the most extreme way possible, but [my style evolution] started with me knowing myself and knowing what I want.
On Fenty Beauty's impactful launch
I wanted it to be something that girls love, for it to be respected by professionals, and I wanted to something that felt like me—reflective of makeup I love and I generally want to wear. We have this amazing emotional connection with customers who've never been able to find their shade of foundation before—women crying at the [makeup] counter, it's crazy to even think about. The first woman I saw put makeup on her face was a black woman—my mom—when I think of my customers I want everyone to feel like they can find their colour, that they are represented as part of this new generation.
On being held to a different standard as a celebrity designer
Rightfully so, I would be a fool to expect anything less. I also believe that everyone should be accountable, especially the designer of the brand. What I love the most is when someone who is not a fan of mine walks into a store and loves a piece, loves the product, whether it's makeup or clothes. That tells me a lot, it means that you genuinely love what I have to offer—I like when things are respected solely for how great they are.
Read the full interview on
Photo Credit: Getty Images | Dimitrios Kambouris
Source: BellaNaija