In Harper's Bazaar's The Art of Beauty, models recreate some of the world's most iconic paintings, and discuss what those paintings mean to them.
"America's Next Top Model" alum Winnie Harlow takes on probably the most famous painting in the world – Leonardo da Vinci's Mona Lisa.
People are always making assumptions on who Mona Lisa really was, and Harlow said she's no stranger to that.
"People come up to me all the time, like, 'Oh, you know there's a treatment, right?' But why would I want to be any other way?" she said.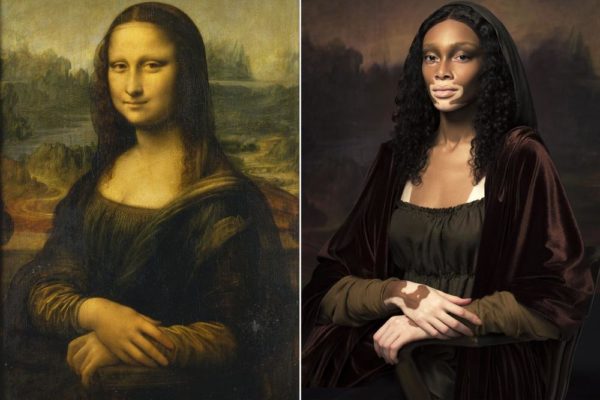 Sudanese model Halima Aden also posed in the issue, taking on the Dutch master Johannes Vermeer's Girl With a Pearl Earring.
In what is her first time ever displaying her ears in a shoot, the hijabi model discussed her piercings. She said: "I have both my ears pierced, but I'd never shown them before. It was just for me."
Aden also described what modesty means to her, saying it's not just physical, but also mental. She said: "It's very physical. But it has to be mental too – you have to live a humble life"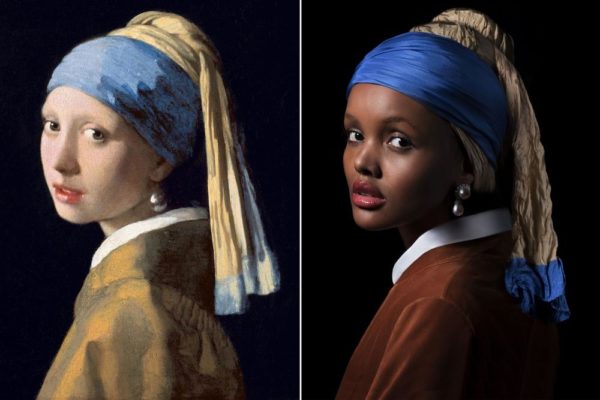 The shoot also featured top plus-size model Candice Huffine, and transgender model Hari Nef. See their shoots below: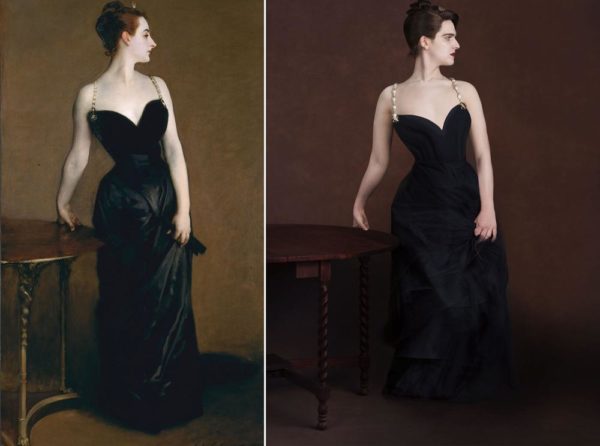 See .
Photo Credit:
Source: BellaNaija