Seasoned Nigerian Designer and couturier, Ade Bakare has gifted us with two goodies this Christmas. Last weekend, he launched his Ade Bakare Signature perfume as well as his Wonyosi Collection at the Wheatbaker Hotel. His top clients like superstar Nollywood actresses Omotola Jalade Ekeinde, Shaffy Bello from the Battleground TV show and media mogul Mo Abudu were in attendance amongst other chic BellaStylistas.
The Ade Bakare Signature is the designer's second fragrance and it was amazing speaking to the warm-hearted, passionate designer about his recent work. In his words, he describes the perfume as "a rich, sensual scent with warm top notes. A boutique of creamy white flowers in the heart, mingled with spices, precious woods and a leathery, amber dry down followed by distinct animalistic undertones", and it's unisex! Sounds like the perfect Christmas gift, no?
was on the Scene to capture it all!
Why have you chosen to release the 2nd fragrance at this time after your first?
The first one was called Breathe and I decided to launch another one especially now because everyone is so fascinated with ouds and this fragrance has quite a few oud-y notes so I thought it would be appropriate to release this now. It has a lot of West African spice too, we've got Ylang Ylang which is also used in Chanel No. 5 they discovered the flower in 1923. It also has Bergamot, Cloves, Black Pepper and White Roses so it's a very sensual perfume. It's 40% oil so it's a very rich Eau de Parfum [which will last longer in our climate].
Is it Unisex?
Yes, it is, and I took that into consideration when designing the bottle. We did a test run in England and it sold out, we received a lot of good reviews so I decided to relaunch it here in Lagos. I had to bring it home.
And we appreciate you for that!
Yes of course! It's named Ade Bakare Signature, it's got the silhouette of my face on the bottle and it retails for £200 for a 100ml. It comes in a beautiful foil bag with a clear cut crystal bottle.
What was the process like?
I wanted something African so the African elements in there with the Black Pepper, Leather were very important. It was all done in Austria, it was quite an experience and the whole process took about 2 years to put it together.
For the bottle, I wanted something applicable to male and female, a square bottle, almost like the Chanel No. 5 bottle with my silhouette on it. And a lot of people always say it captures my essence
Speaking more on fashion…
Some might think we've stopped ready to wear but that's actually what we sell in the shop [located at 230 Sandiland Arcade, Muri Okunola, VI]. With my skirts, trousers, tops, dresses, I always try to inject an African influence into what I do so you'll see vintage Aso-Oke, my signature Silk Adire but we didn't use Ankara this time around.
It's definitely important to use more Nigerian, African fabrics aside from Ankara
Yes, of course, that's what I do on Africa Magic's Battleground [TV show] and I try to use fabrics from other parts of Africa not only Nigeria.
Editors Note: Ade Bakare does costumes for Battleground characters, Adaora (Shaffy Bello) and Teni (Ini Dima Okojie).
Tell us about your new collection
The name of the collection is Wonyosi. Wonyosi is a luxury lace that was popular in the 1980s. it signifies luxury because it was very expensive and you had to be really wealthy to afford it. Let me put it in context, a yard of this lace was N100 and a return ticket to England at that time was N300, a man had to buy 10 yards. The cost of a Volkswagen then was N1500 so it was almost the cost of a car. It was quite expensive so the government banned the lace because it made people a bit too ostentatious. It's not like the collection has the Wonyosi lace, there is lace in the collection but the word Wonyosi signifies luxury and it is a word that Nigerians from that era can identify with.
Some of the highlights of the collection are the kaftans with a Northen feel, open at the sides. Fabrics like neoprene but a wearable version mixed with Adire, giving it a modern edge. I also used my signature Silk Adire. We did a lot of beautiful cut blouses, modern evening wear so you don't have to wear a ball gown. We also showed bubus in a very colourful way because it's always great to have that for our climate. It's still simple and more about the beauty of the fabrics with Silk Chiffon and Silk Georgettes, very rich but bright colours with trimmings as well. So basically, the collection is luxurious but still relaxed.
Who is the Ade Bakare woman?
The Ade Bakare woman is any woman who loves luxurious, beautiful, well cut, well-made outfits. What I find is that more and more people are aware that we have a boutique in Nigeria so we're getting more clients especially from places like Port Harcourt, Kaduna and Abuja. They're all interested in our signature pieces, pieces that are easy to tell like "Oh that's an Ade Bakare" but it's still current and exciting.
So what would you say is the future of the Ade Bakare brand?
To go global and show at the Paris couture fashion week. I think it's about time the world sees that Africa's got talent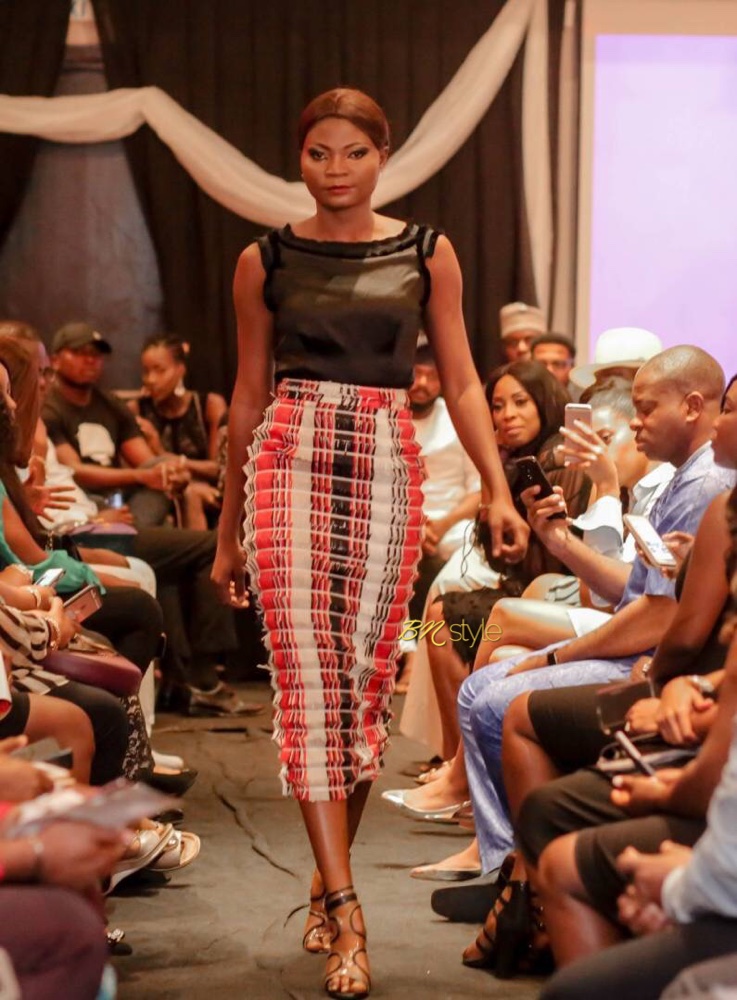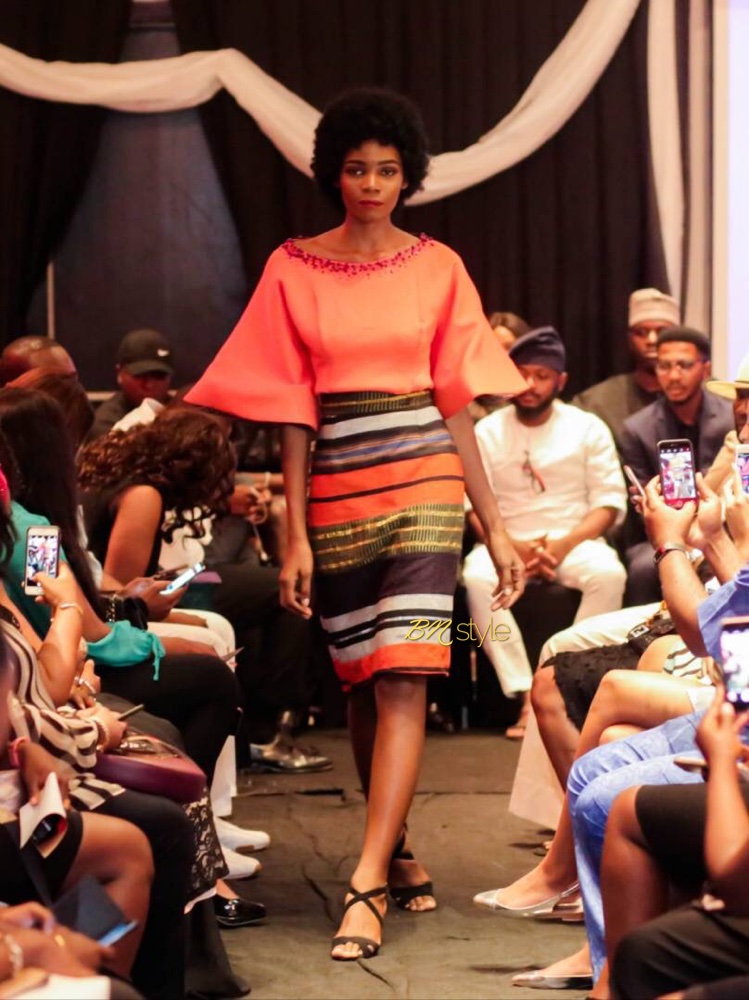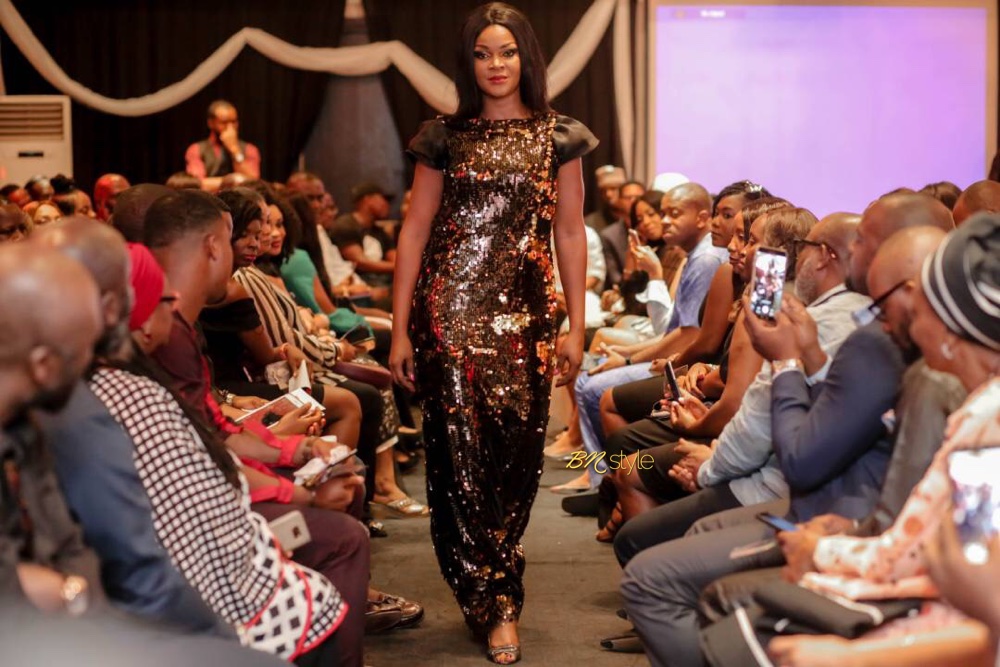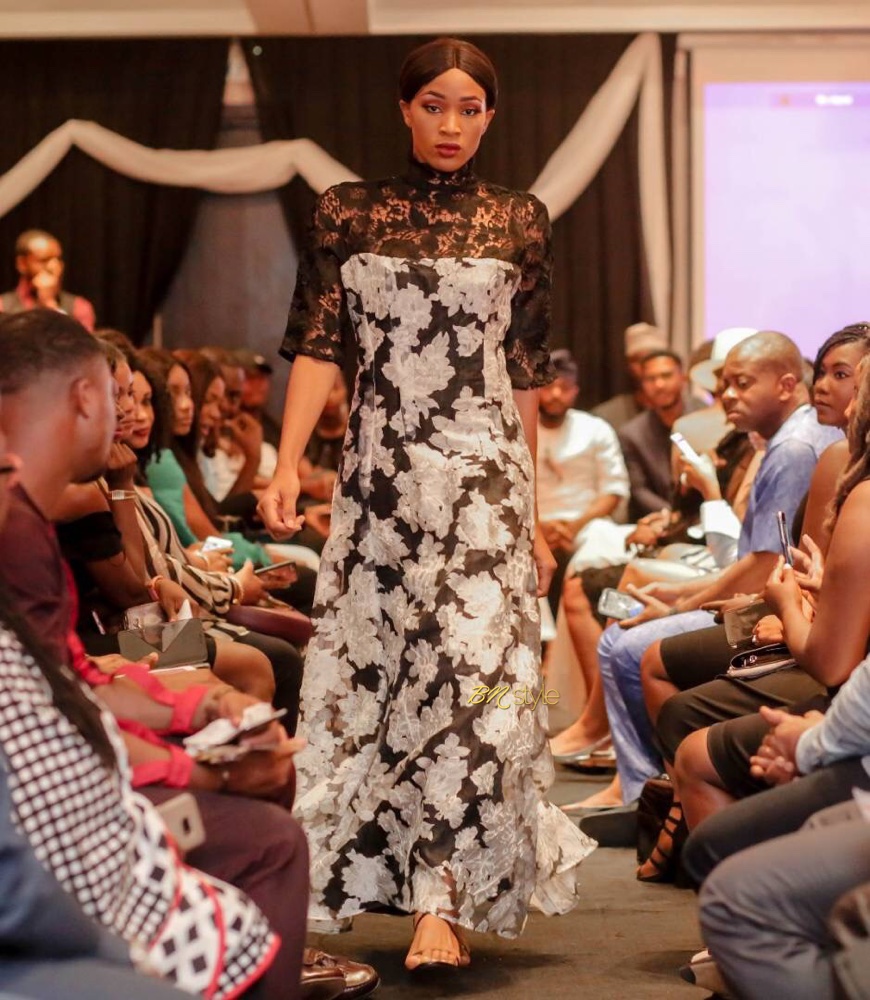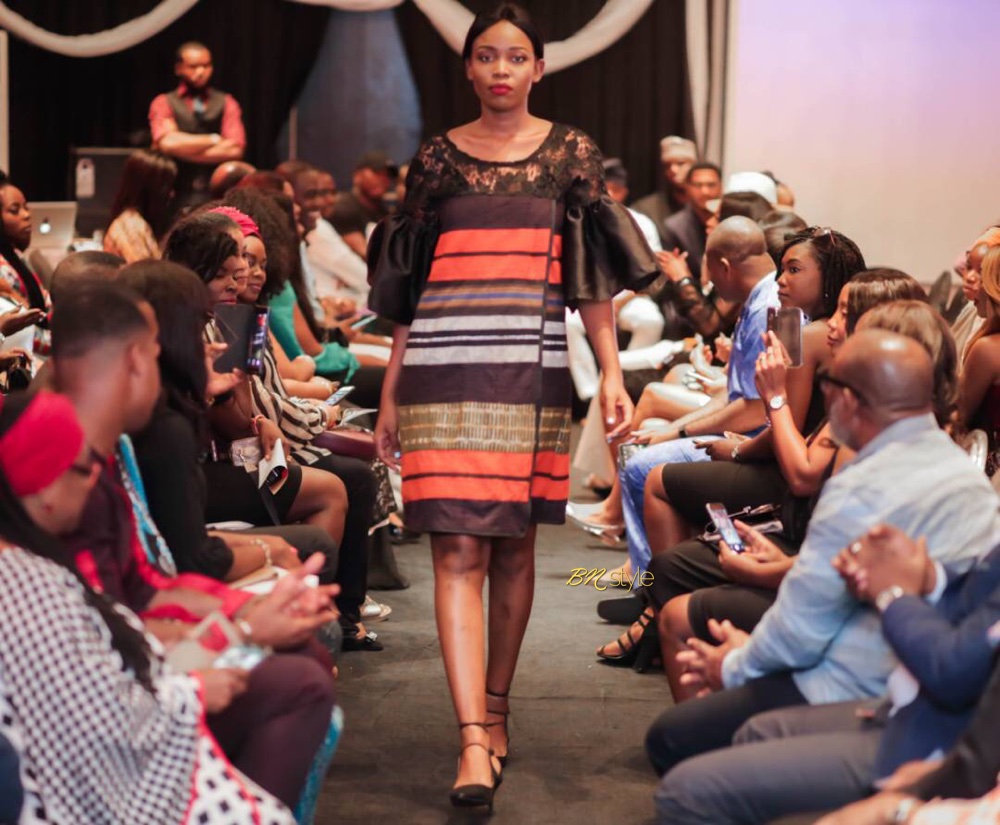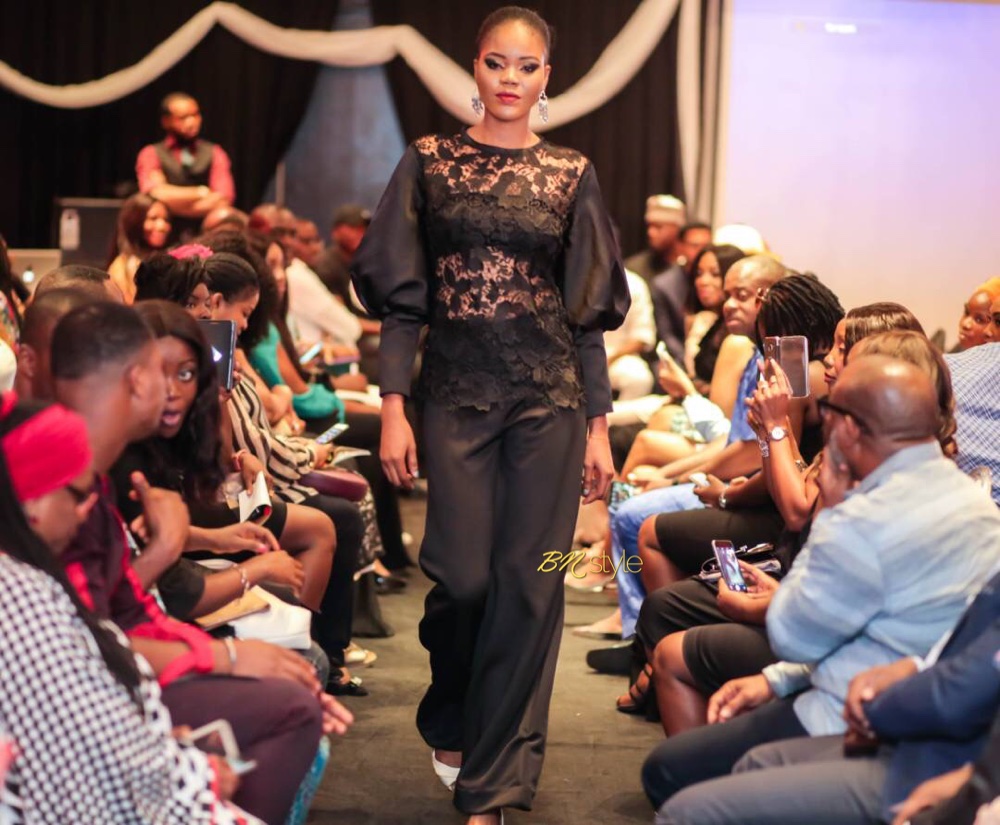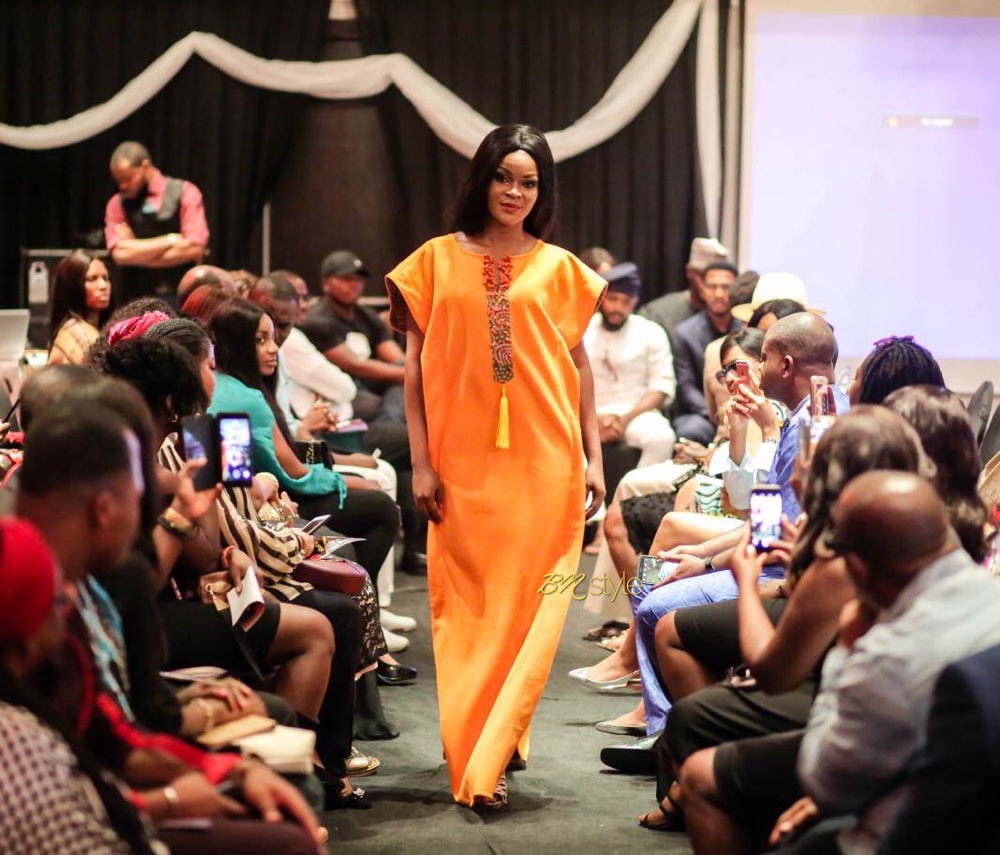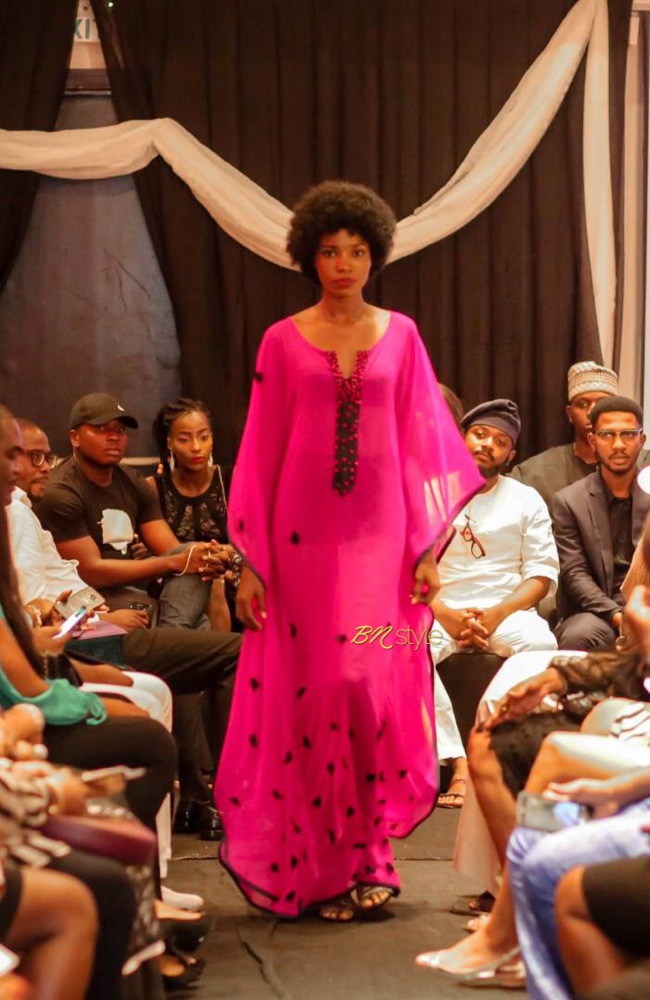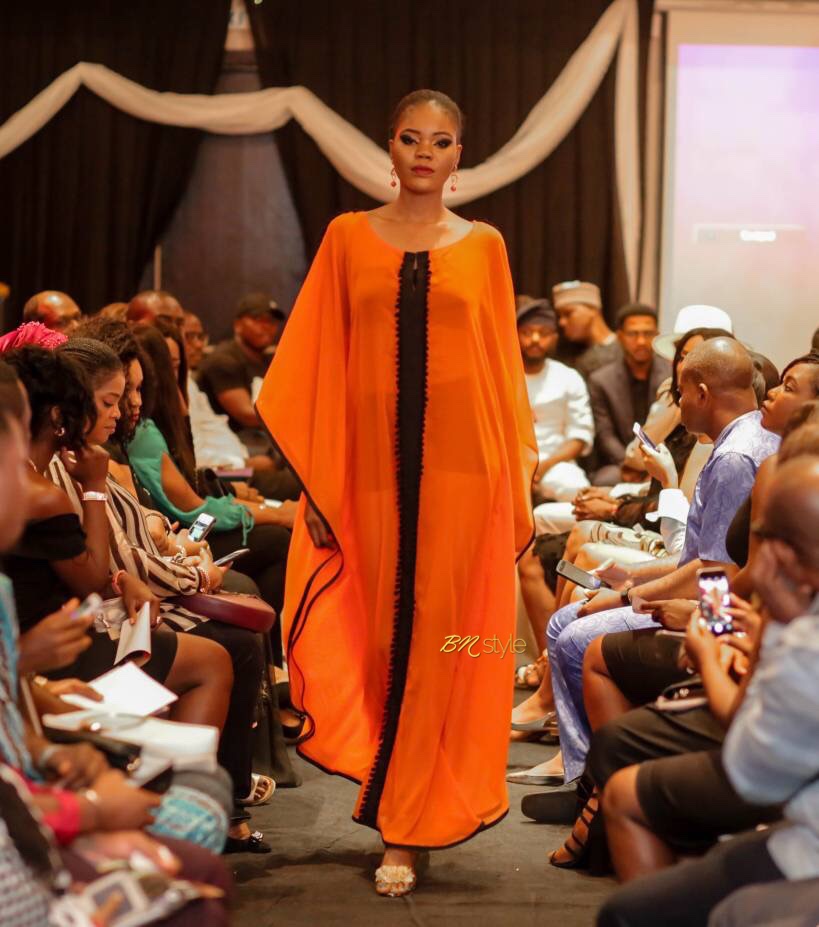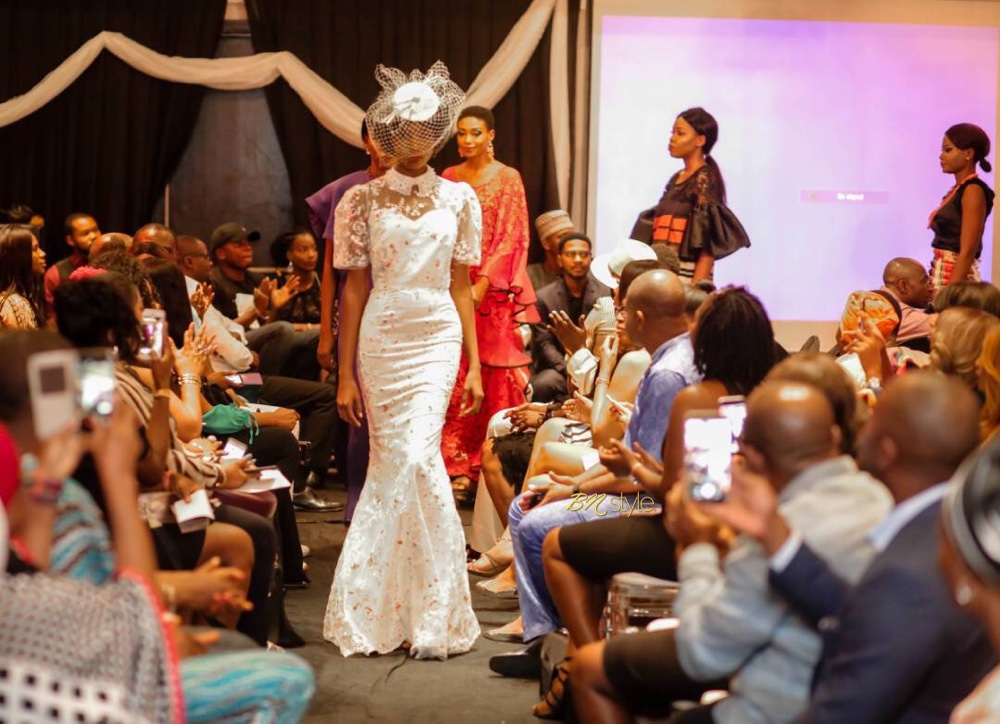 to see the full collection on .
Source: BellaNaija