Fashion brand Rodarte has unveiled its Fall 2018 Collection titled Women Who Inspire us.
The campaign photos which are in the form of a portrait series feature an inclusive collection of TV stars. Kirsten Dunst has subtly announced her pregnancy through the Rodarte portrait series wearing a romantic floral embroidered tulle gown while cradling her baby bump.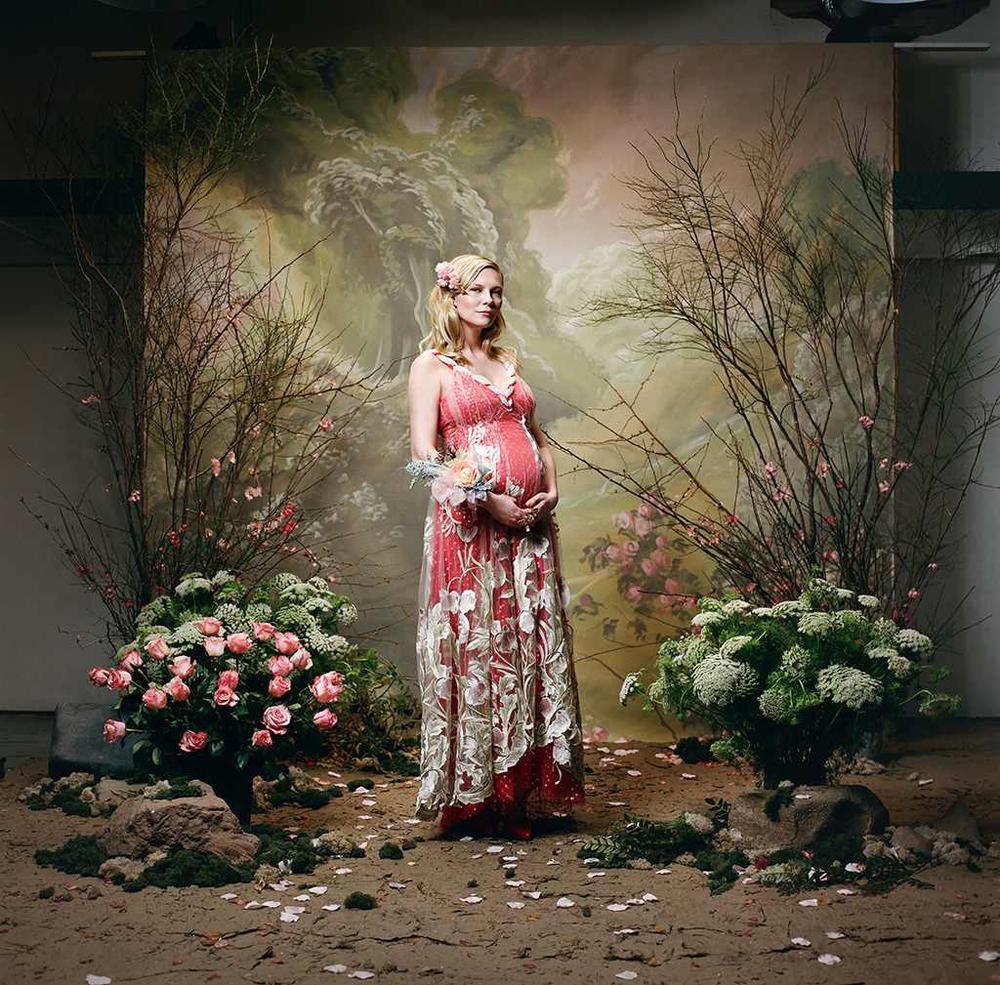 This comes as no surprise given Kristen's close relationship with the sisters Katherine Marie "Kate" Mulleavy and Laura Mulleavy who run the brand.
In fact, since last year, the designer duo has been working hard on creating Dunst's bridal gown. In an interview with People, Kate said:
I think we've actually only done a handful of wedding dresses in our career, and we've only done them for people that we're really close with because it's an emotional thing you know when you wear it to get married. It's just a magical thing to create that's kind of going to be exciting.
The child will be the first for both Kirsten and her fiancé Jesse Plemons. The couple announced their engagement in January 2017.
The lookbook also features Chloe and Halle Bailey, Danai Gurira, Tessa Thompson, among others.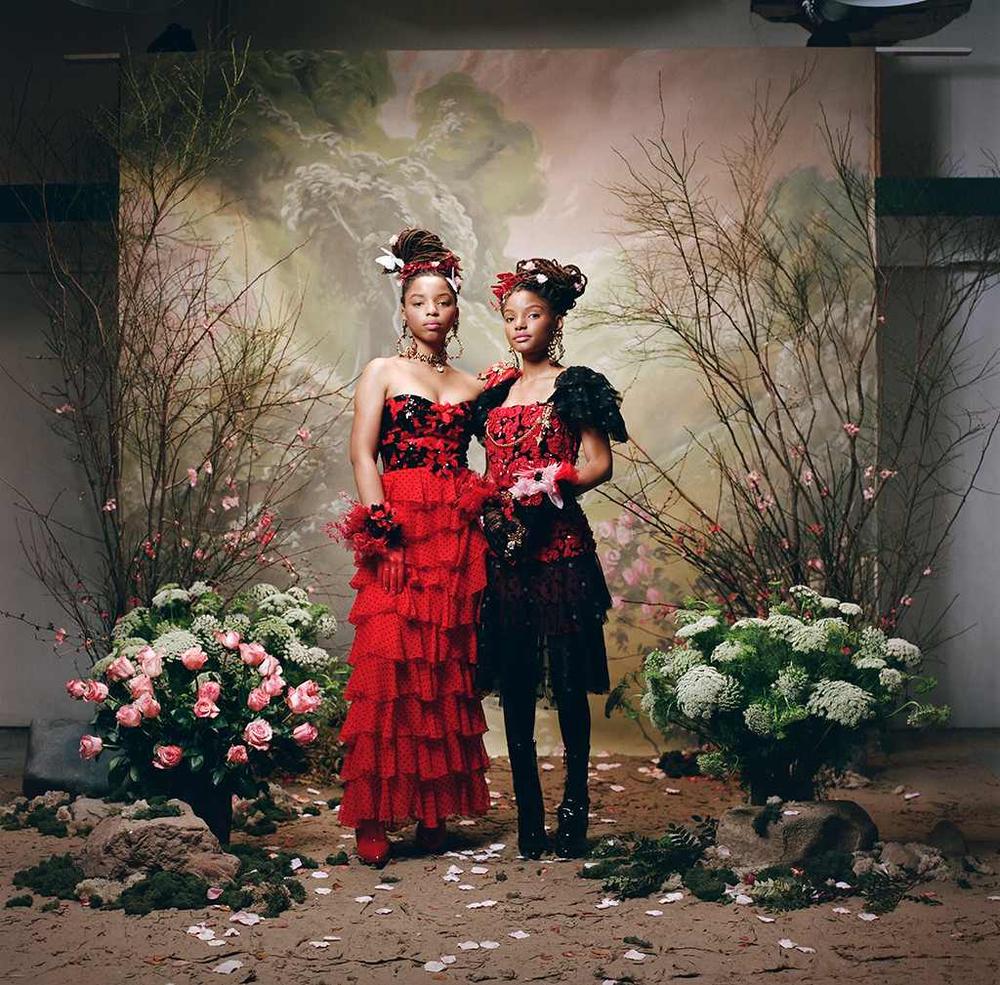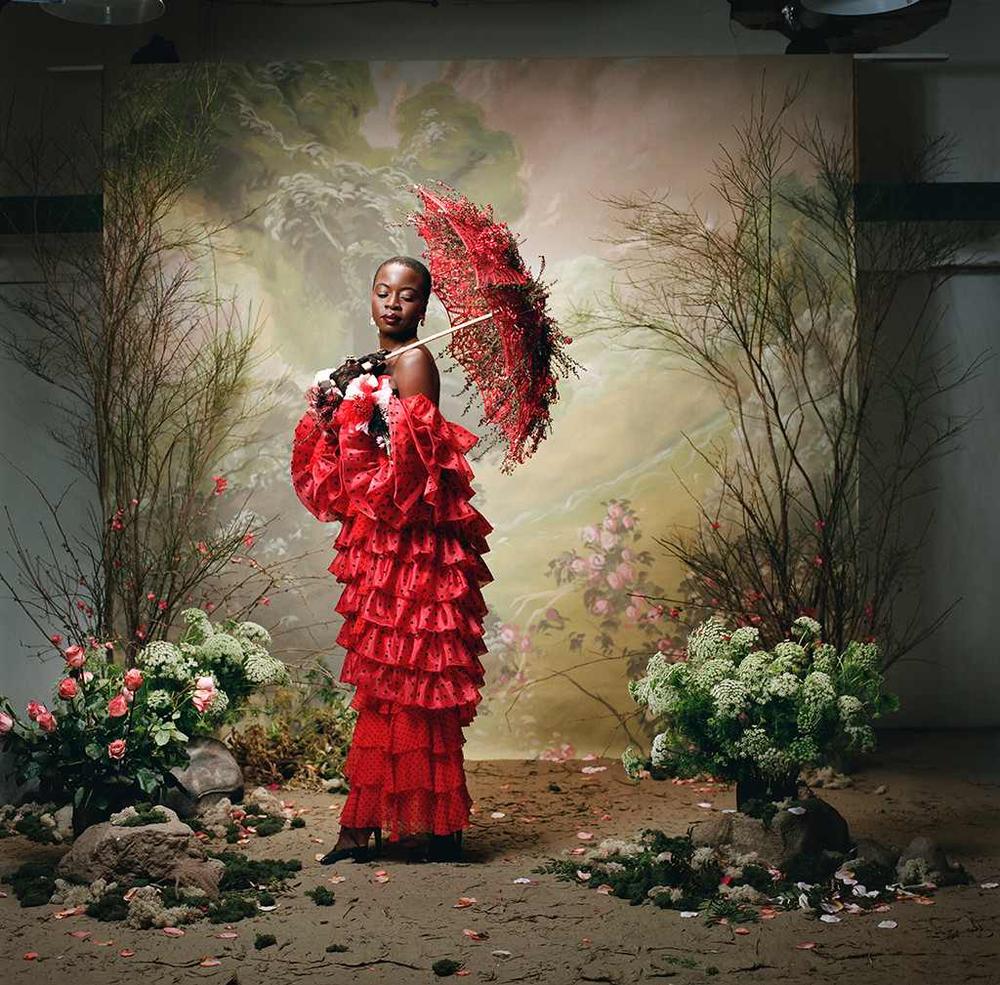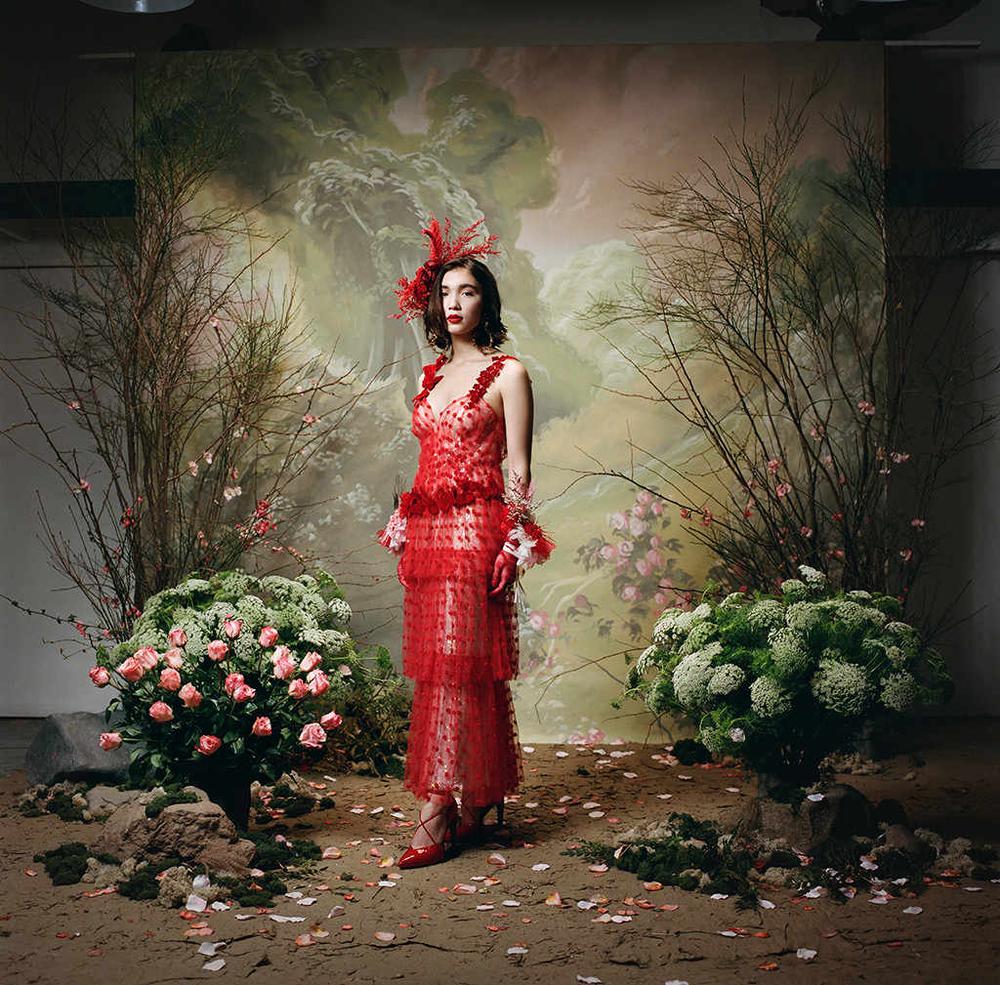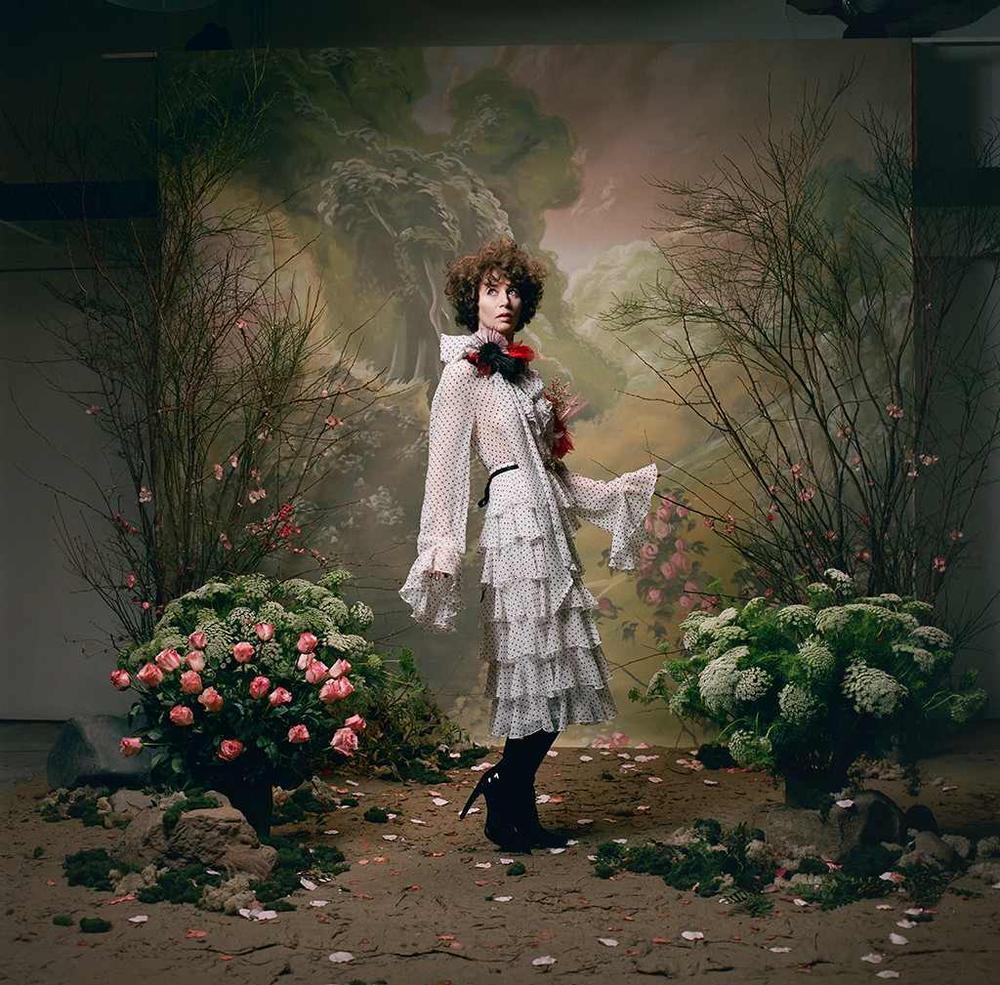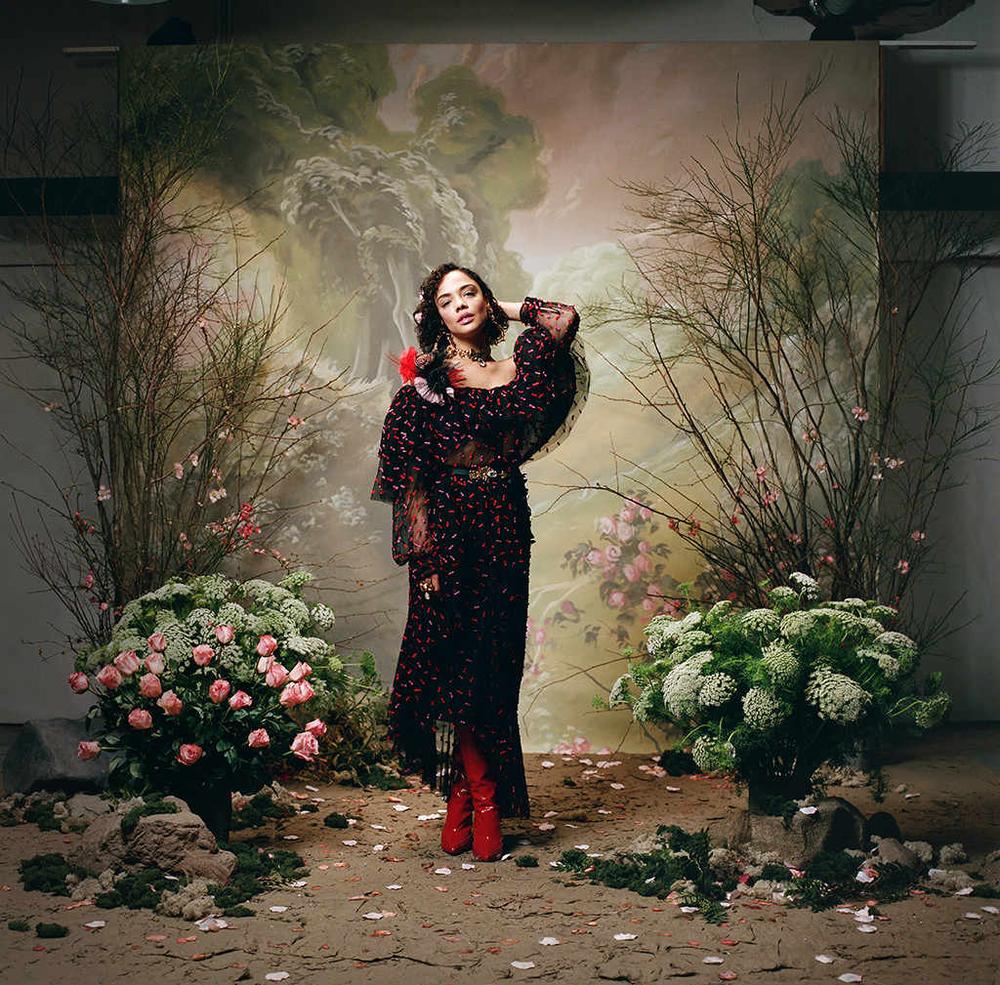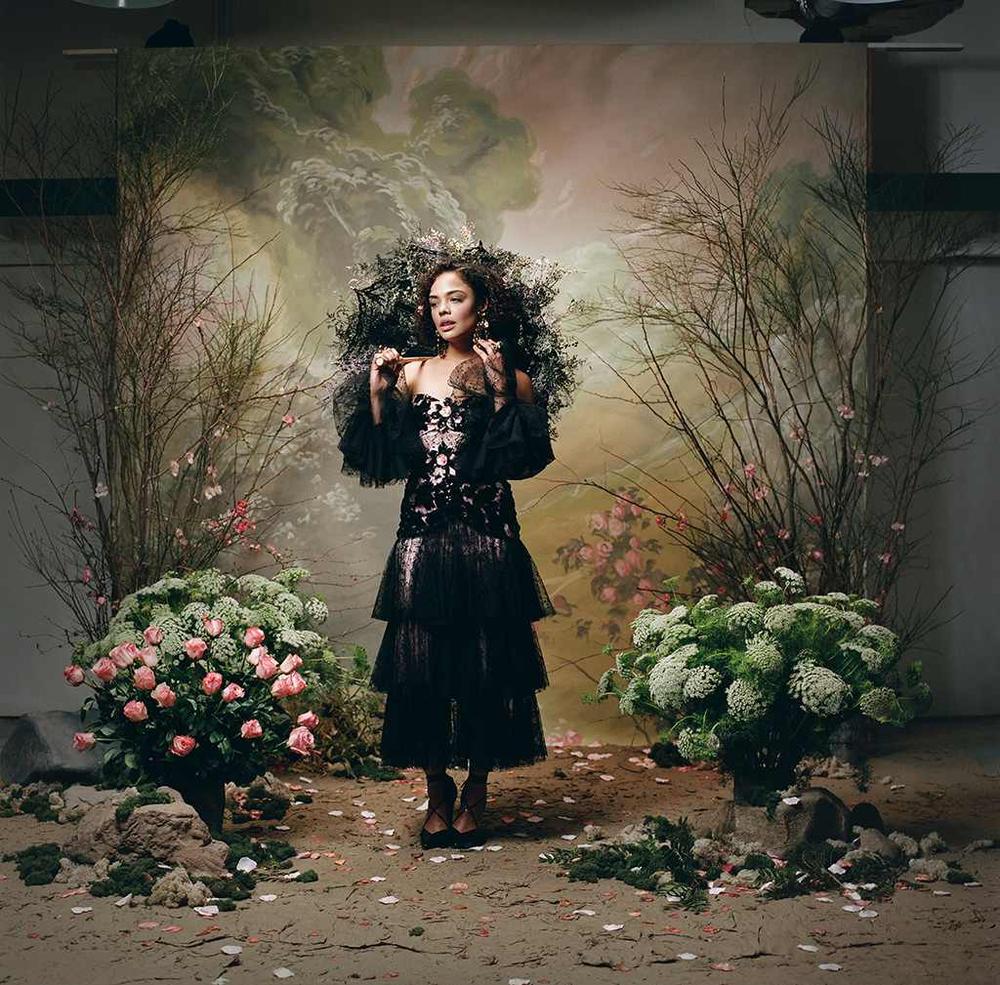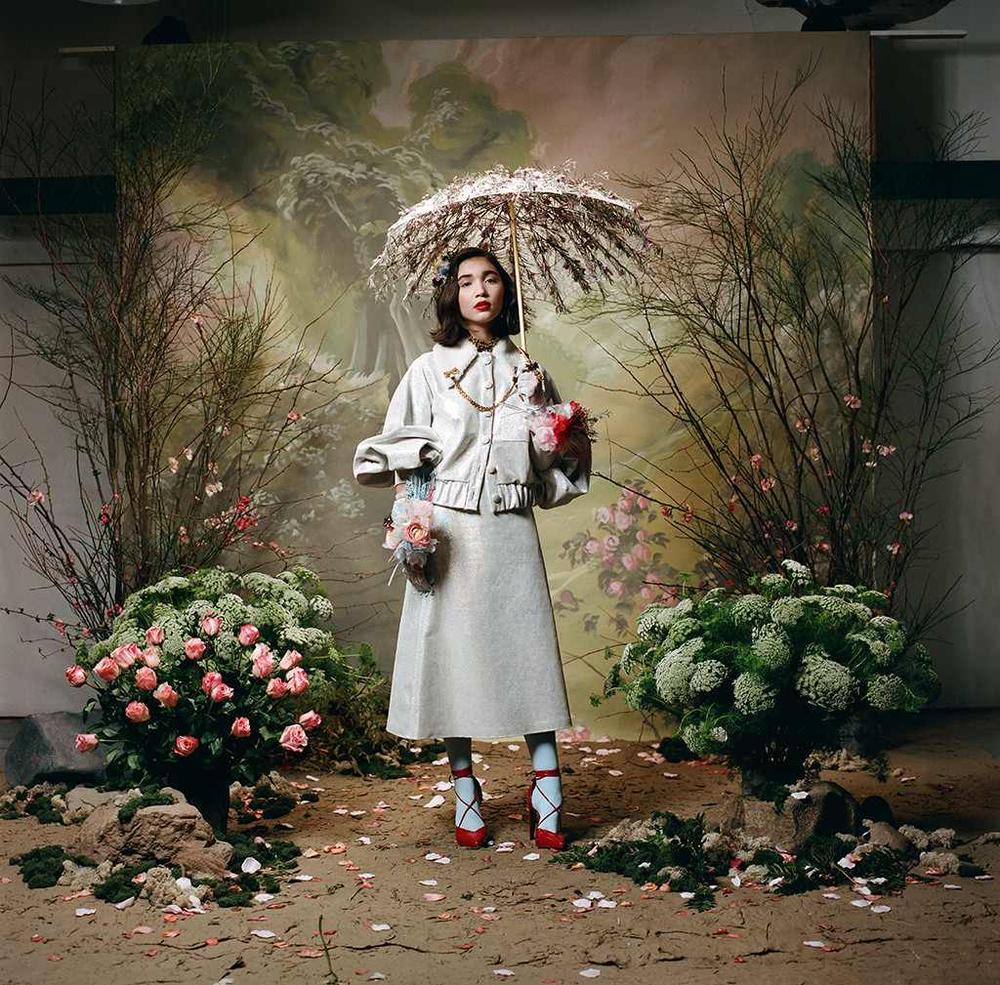 See all the campaign photos on
Source: BellaNaija