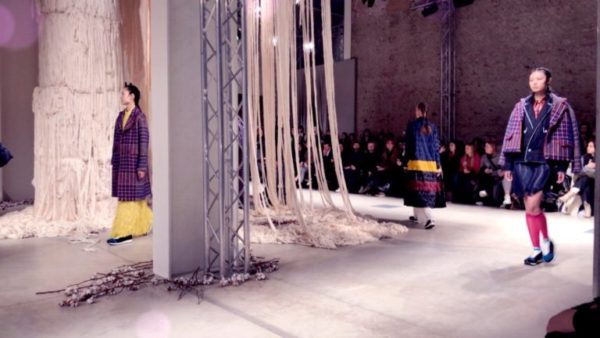 Hey luxaholics! Forgive me if that's a mouthful and for those who may be wondering what the word means; it refers to people who have a healthy addiction to the finer things in life. That's like everyone, right? Anyway, as a fashion enthusiast, walking through the beautiful city of Milan lures me into thinking the city, the whole of it, is my absolute dream fashion house given its chic but cozy style.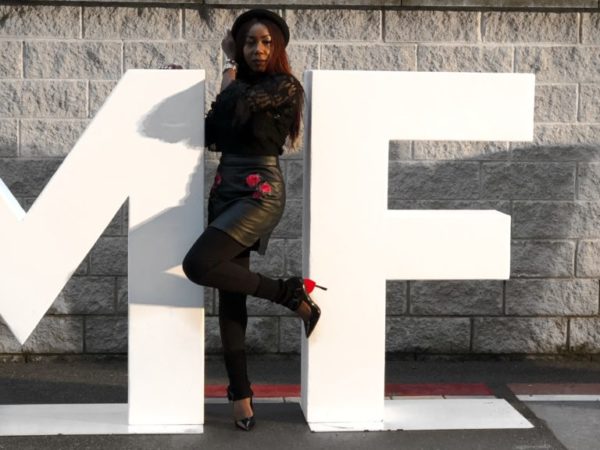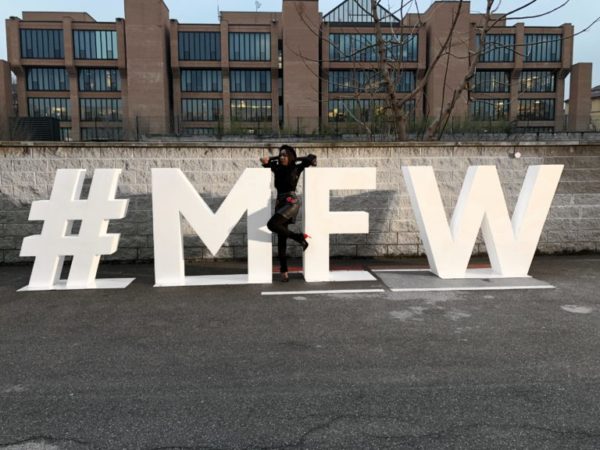 Heading to the Tiziano Guardini Fashion Show, I decided to show up in this outfit I fell in love with. I combined the leather shirt, lace top, and elegant pointed heels. The pictures below, shot by a lifestyle photographer , did a bit more than display my outfit; they also caught my excitement about the show!
See pictures:
A few moments later, I decided to ease things up a little and replaced the elegant heels with a knee-length comfortable converse boot. Yes, I plead guilty to the fashion police's charges. LOL. I got the boot from a fashion store in Milan with help of
Moments before the commencement of the show, and I'm occupying the front row with other stunning ladies and bloggers including Aimee, Diamond and Liz.
Right after street-styling myself and making it to the front row of the Fashion show, I got some interesting behind-the-scene pictures of the Tiziano Guardini's AW2018 collection and an exclusive look at the collection which I consider futuristic, fun, positive and original from the talented designer who won the "Franca Sozzani GCC Award" as Best Emerging Designer.
Have a look!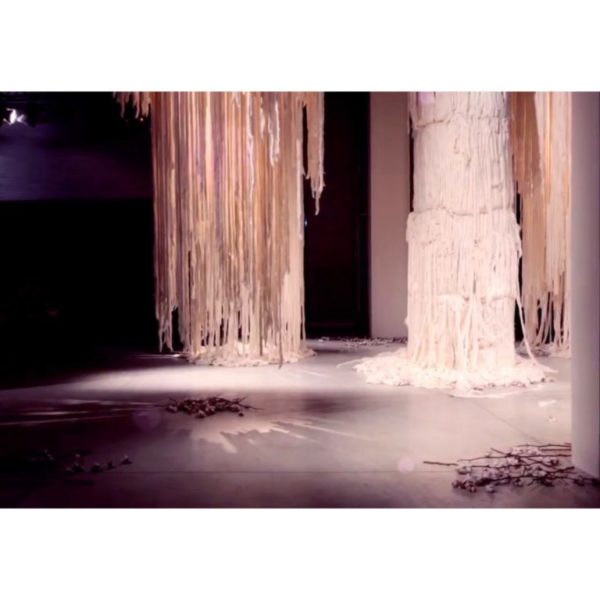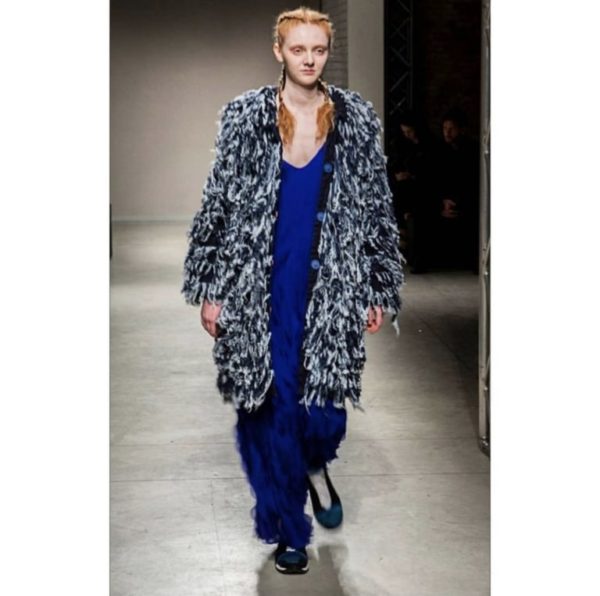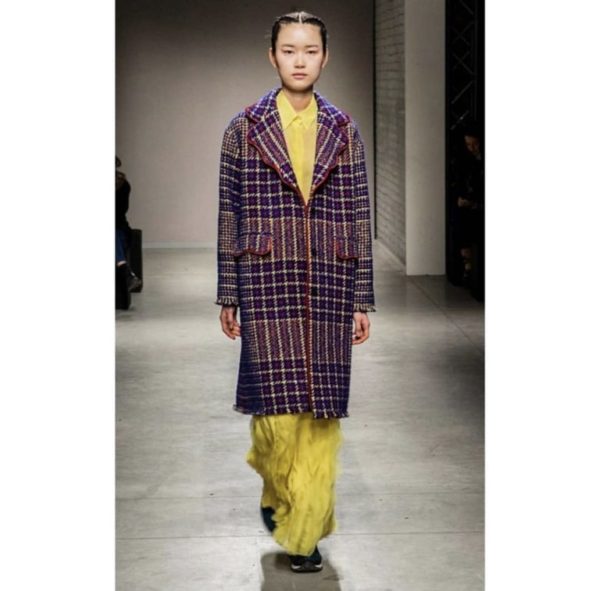 Below is my favourite look from the show; the colourful mountains collection regenerated wool worn by Danny Rose. She pulled off the look beautifully and effortlessly.
And here is the man of the moment, the brain behind it all – Tiziano Guardini!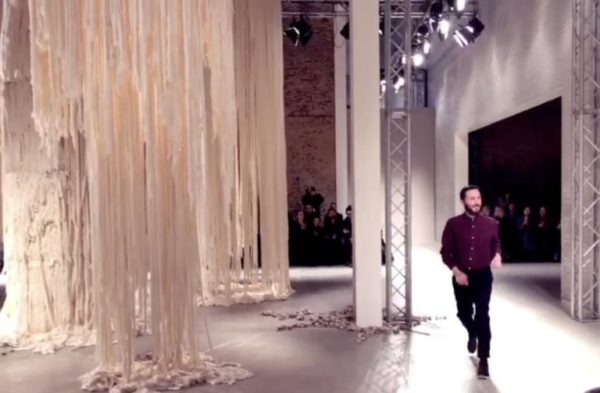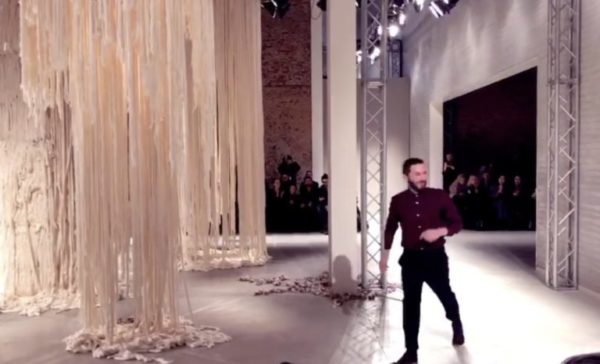 I totally had fun capturing this event and of course, walking the beautiful streets of Milan! For more, check out and follow me on .
—————————————————————————————————————————————————————————–
Sponsored Content
Source: BellaNaija