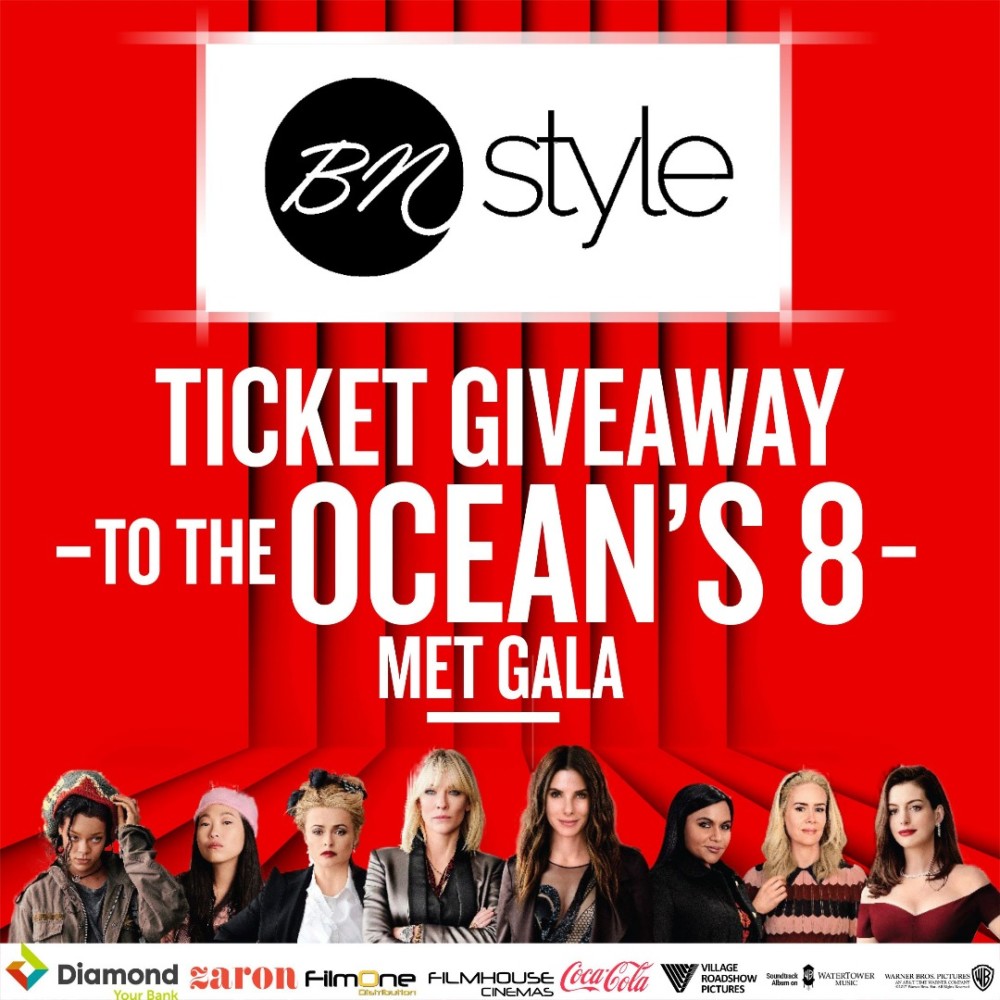 One of the most exciting movies of the season premieres at Filmhouse Cinemas Lekki on the 17th of June. It's Ocean's 8! It stars Sandra Bullock, Rihanna, Cate Blanchett, Anne Hathaway, Sarah Paulson, Helena Bonham, Mindy Kaling, Awkwafina – eight ladies who are ready to pull the biggest heist ever -and we really can't contain our excitement for this amazing action chick flick!
We know it's football season, but the ladies are taking their own night on the town and so we're giving out 10 tickets to 10 ladies who'd like to watch the Ocean's 8 movie at Filmhouse Cinemas NATIONWIDE! Yes, ladies, it's not just open to BellaStylistas in Lagos only, this is a nationwide giveaway!
Here's how to win:
Answer these questions in the comments section of on www.bellanaijastyle.com
Who is your favourite character in the movie?
What you love most about #GirlPower?
Leave all your answers in the comments section of on www.bellanaijastyle.com and leave your Instagram handle and email address as well.
Giveaway closes on Monday, 18th of June 2018.
Yup, so don't say never did anything nice for you. We love you. Goodluck!
Source: BellaNaija