Beyoncé and JAY-Z have kicked off their second joint tour, On the Run II, and it began yesterday in Cardiff, U.K.
We had our eyes glued to our screens for their power-packed performances but also for the onstage looks. The Carters love fashion almost as much as they love music! – we're still recovering from Bey's Coachella Beychella style.
For their first appearance of the night, Bey and JAY came out hand-in-hand wearing black ensembles.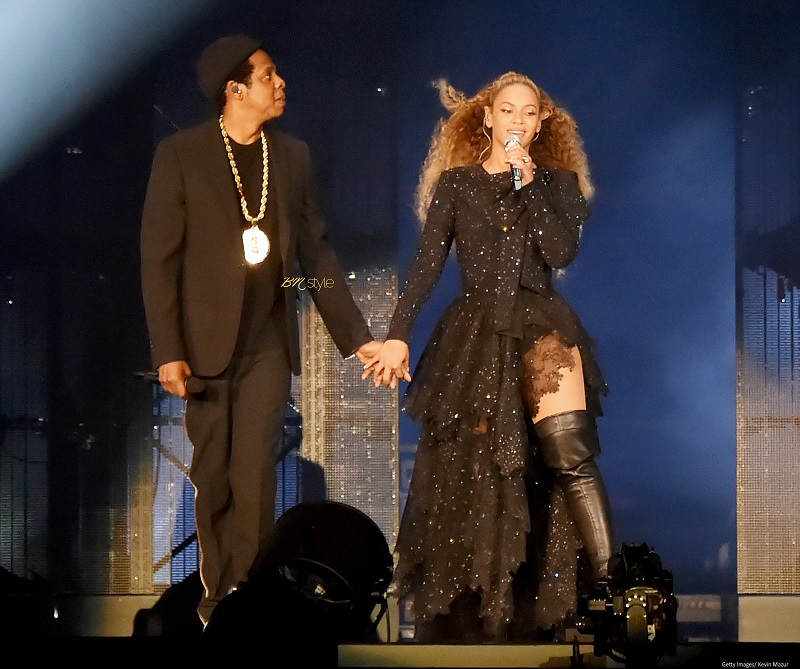 Beyoncé looked sophisticated in a black leotard paired with a matching tulle skirt that shimmered against all the flashing lights. She rocked the glittering look with thigh-high leather boots.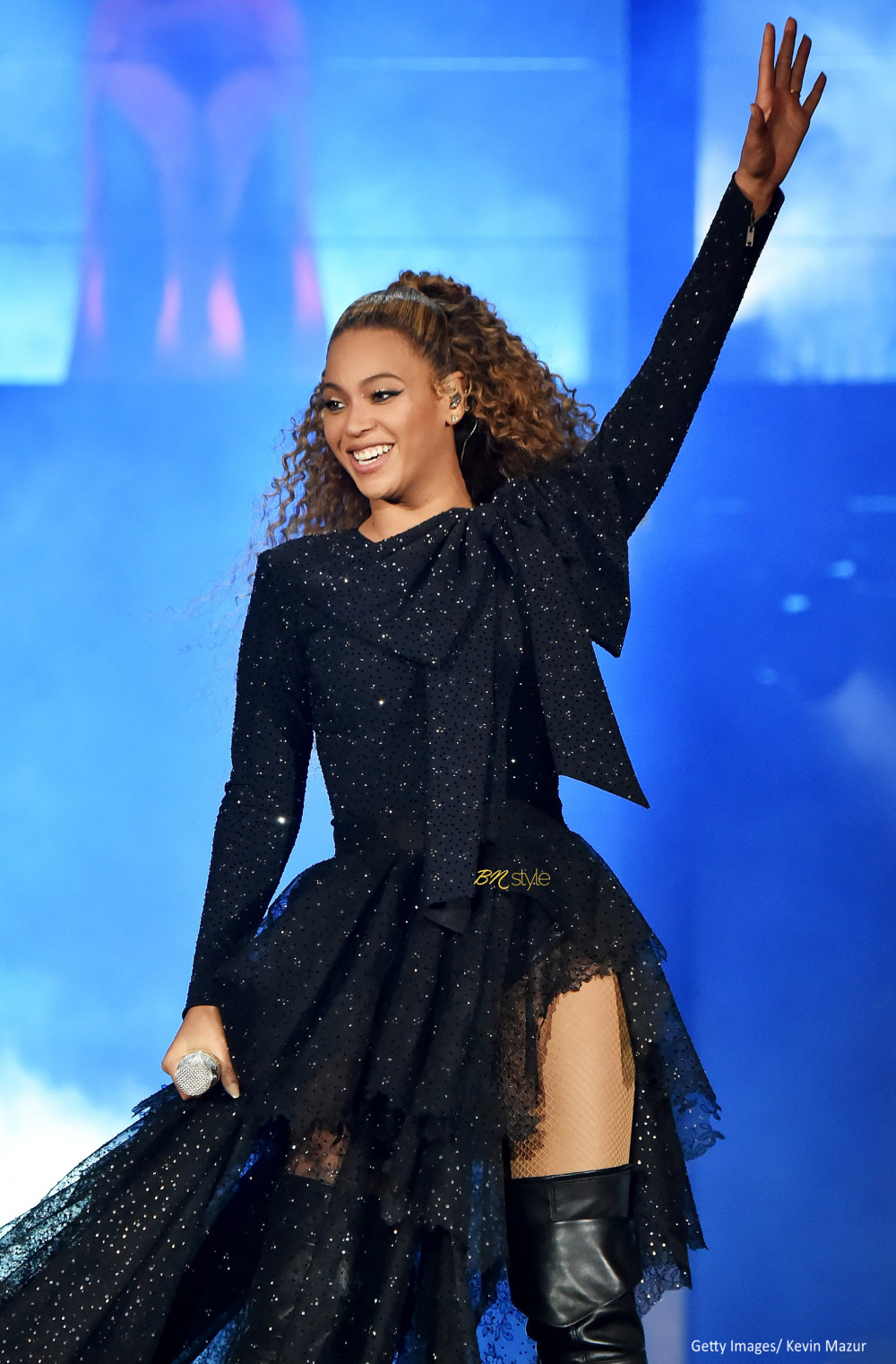 JAY-Z opted for a plain black suit which he rocked with a big gold chain and a head warmer. Bey, later on, took off the skirt leaving just the bodysuit and boots on while JAY changed his plain suit for an edgy leather jacket with a t-shirt underneath and track pants.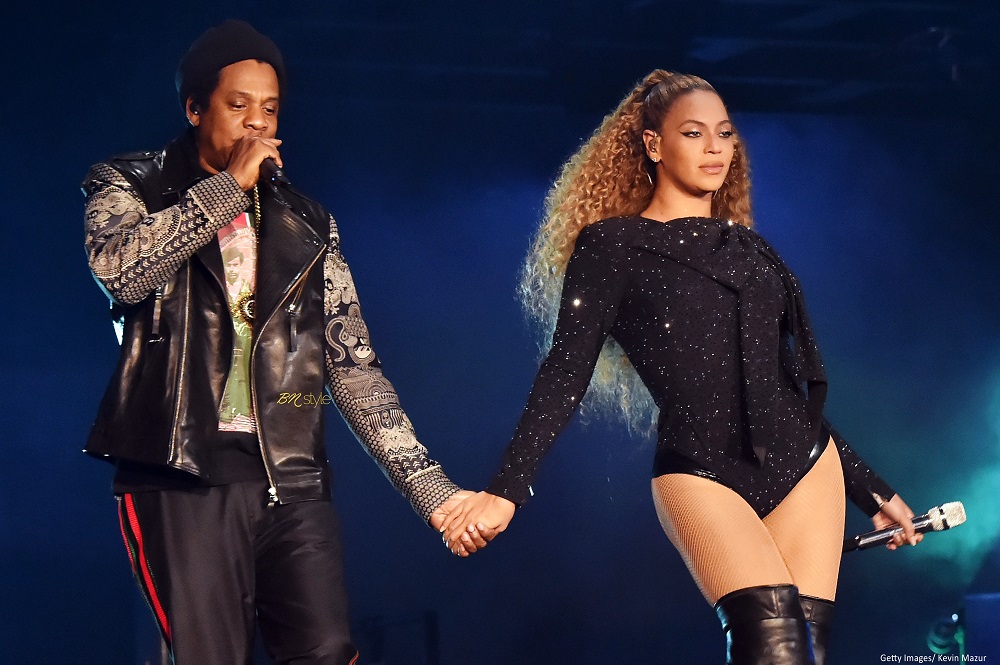 During the show, Beyoncé posted another look from the show. She wore a crystal-encrusted blazer over a shimmering bodysuit. She pulled the turtleneck of the bedazzled bodysuit up to her nose, adding a pair of lucite calf-length boots to finish the look. Her husband donned an all-white look, a suit paired with white sneakers and his gold chain to follow.
The couple stepped out for their next appearance in equally head-turning looks. Beyoncé opted for a complete opalescent look – a bodysuit and jacket complete with matching thigh high boots.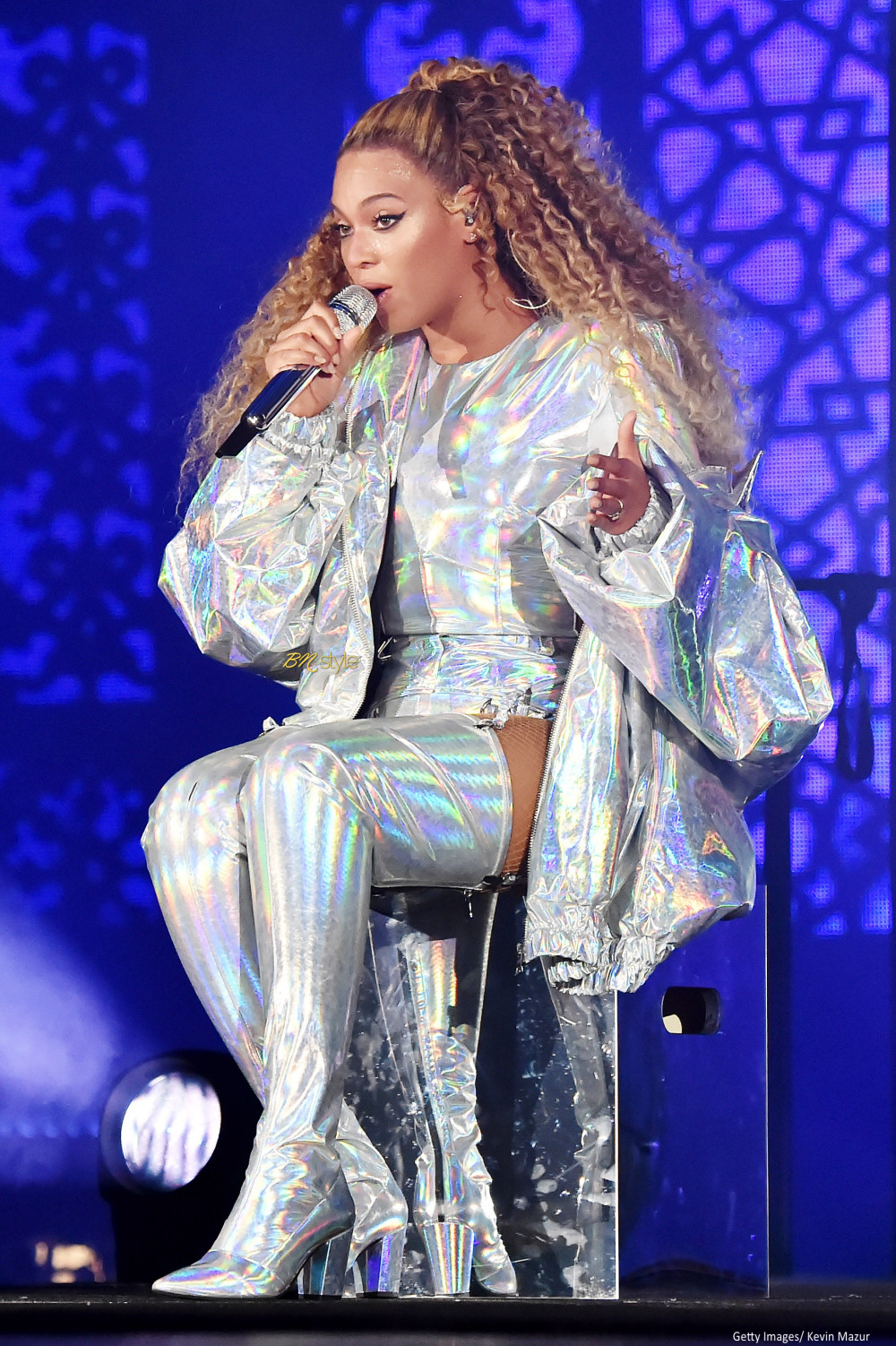 JAY-Z looked dapper in a blue suit with yellow tracksuit lines on the pants. He had a bandana on his head to complete the look.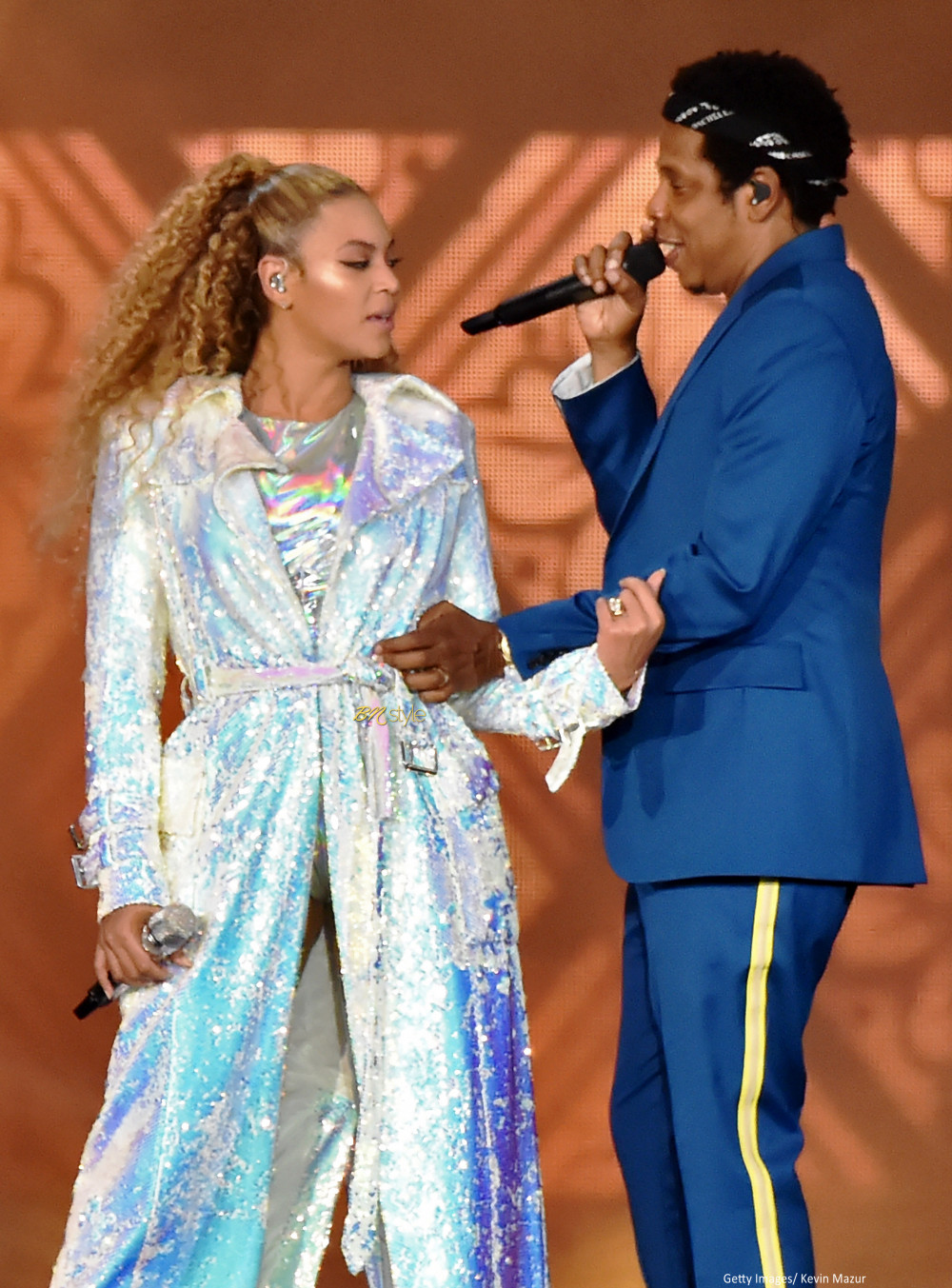 For another appearance, Beyoncé proved she's a leading member of the #GucciGang rocking head-to-toe Gucci; an oversized GG logo hoodie and thigh-high Gucci logo boots. She paired these with faded denim shorts, a white tank top and accessorised with gorgeous body jewellery.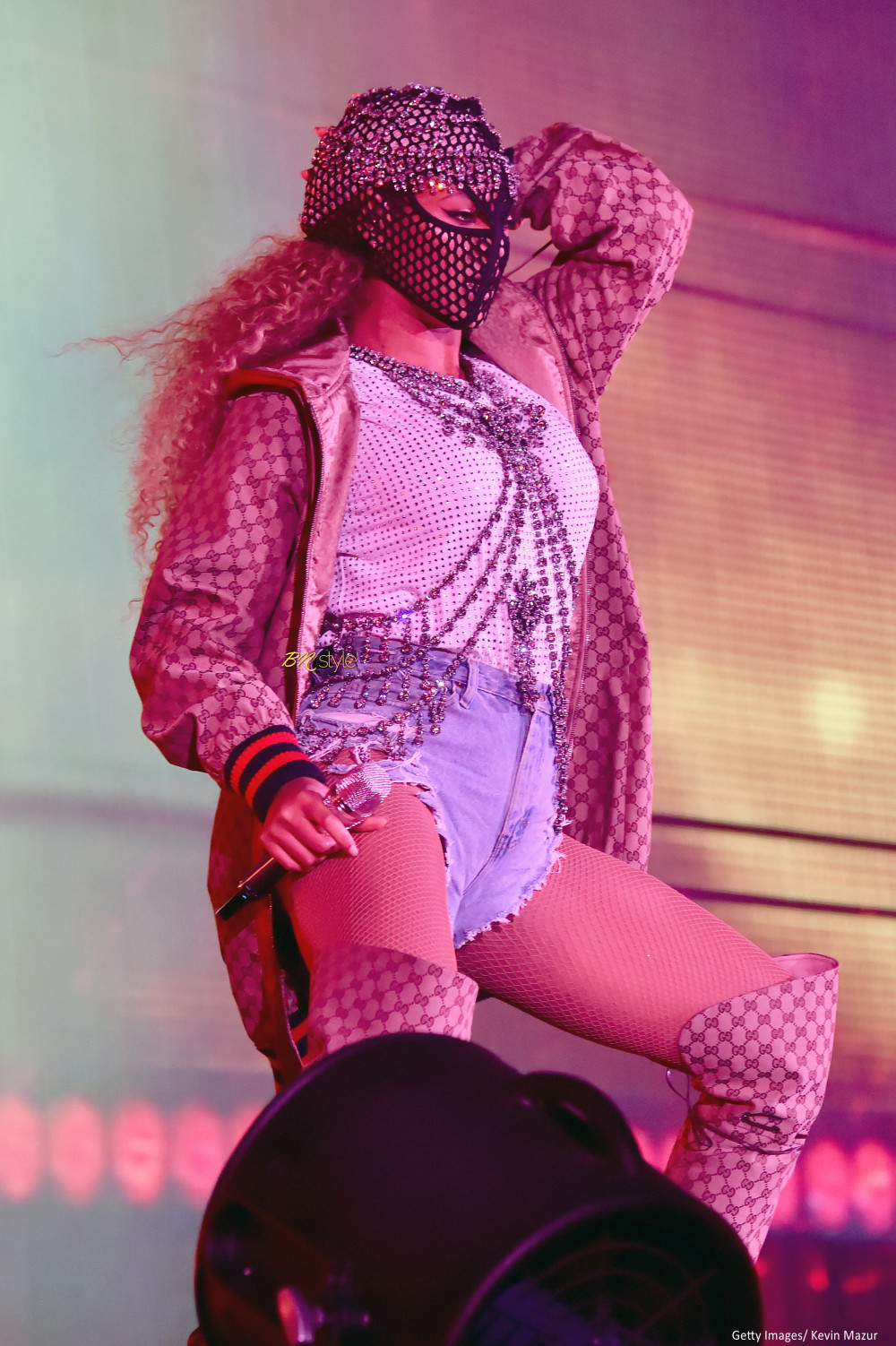 While JAY also changed his outfit for a more relaxed blue bomber jacket and black hat.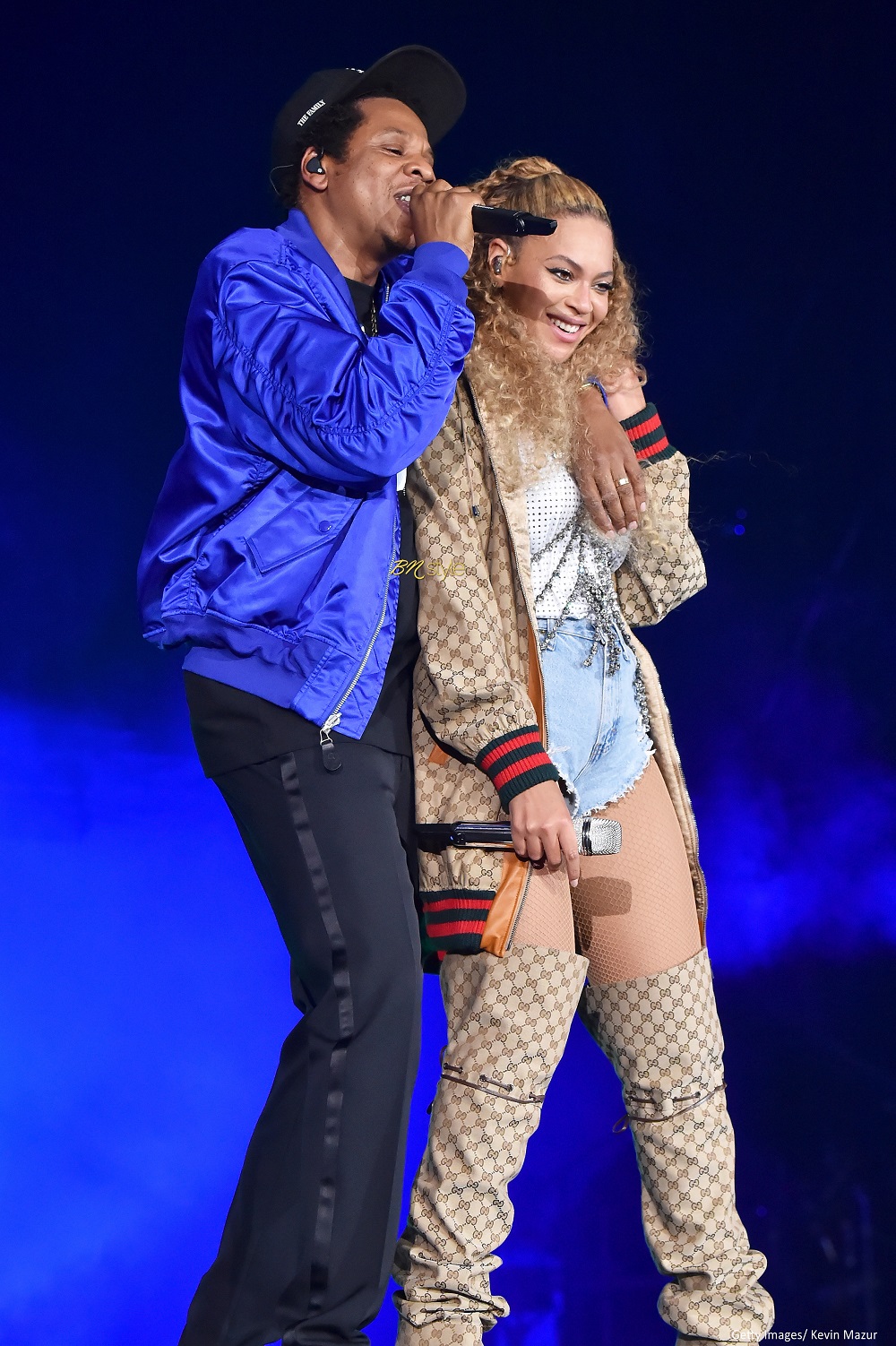 Which of their onstage looks was your fave?
Looking for African fashion and lifestyle updates? Visit www.bellanaijastyle.com now!
Photo Credit: Getty Images/
Source: BellaNaija