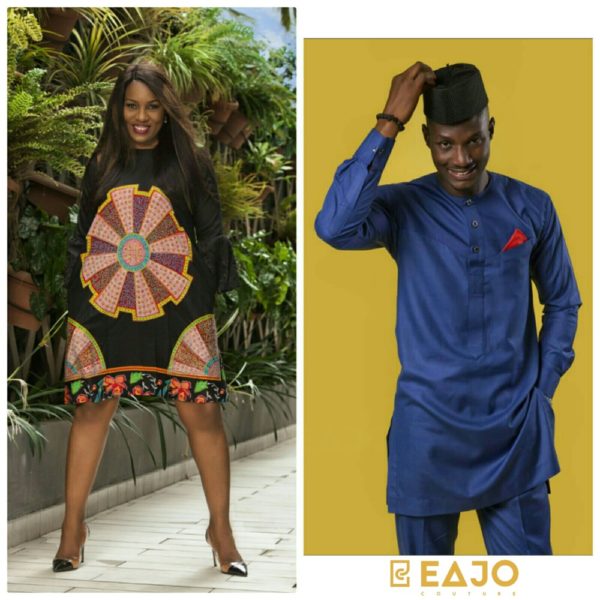 EAJO is a gift from us to you. It's a gift of fashion with the finest finish, design, and individuality, with a touch of French elegance.
We are the fashion label that understands you and represents your best looks. At the core of our work is the belief that you should 'wear what suits you', bringing out a style that is truly a reflection of you.
So we happily invite you to the official launch of EAJO Couture, an event carefully planned and coordinated by
Date: Saturday, 14th July 2018
Time: 12 Noon

Venue: Niger Hall, Lagos Continental Hotel, VI.
We shall be having a beautiful display of perfectly finished ready-to-wear outfits for ladies, men, and children.
Talk about outfits made from the finest quality of fabric carefully sourced to attain elegance and a graceful simplicity.
With our wide range of materials, colors, patterns, and styles; we surely have the right combination that is just for you.
, we design, make and deliver ready-to-wear as well as custom and bespoke, for when there is a way you want it that we have not yet thought about.
Always keep in mind — as the king and queen here, we are at your service, always.
Wear Eajo. Eajo is you. Dress Eajo.
—————————————————————————————————————————————–
Sponsored Content
Source: BellaNaija