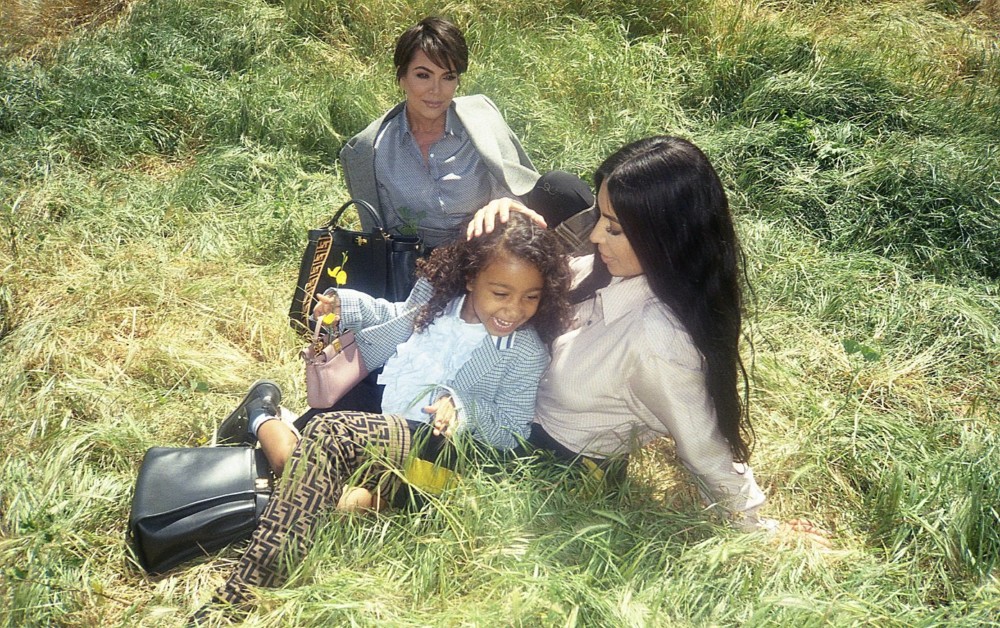 North West has just made her modeling debut alongside her mom Kim Kardashian West, and grandmother Kris Jenner.
The three generations of ladies feature in Fendi's #MeandMyPeekaboo campaign in honor of the 10th-anniversary launch of the brand's iconic Peekaboo bag.
For the campaign, the ladies are seen posing in candid photos that capture the intimate and personal side of their family.
According to , in reference to the campaign video:
The music of Kanye West guides the narration and, one episode after another, in a crescendo of emotions, Fendi reveals the deep, intimate and familiar bond between the protagonists.
, Chief executive officer Serge Brunschwig said:
Source: BellaNaija