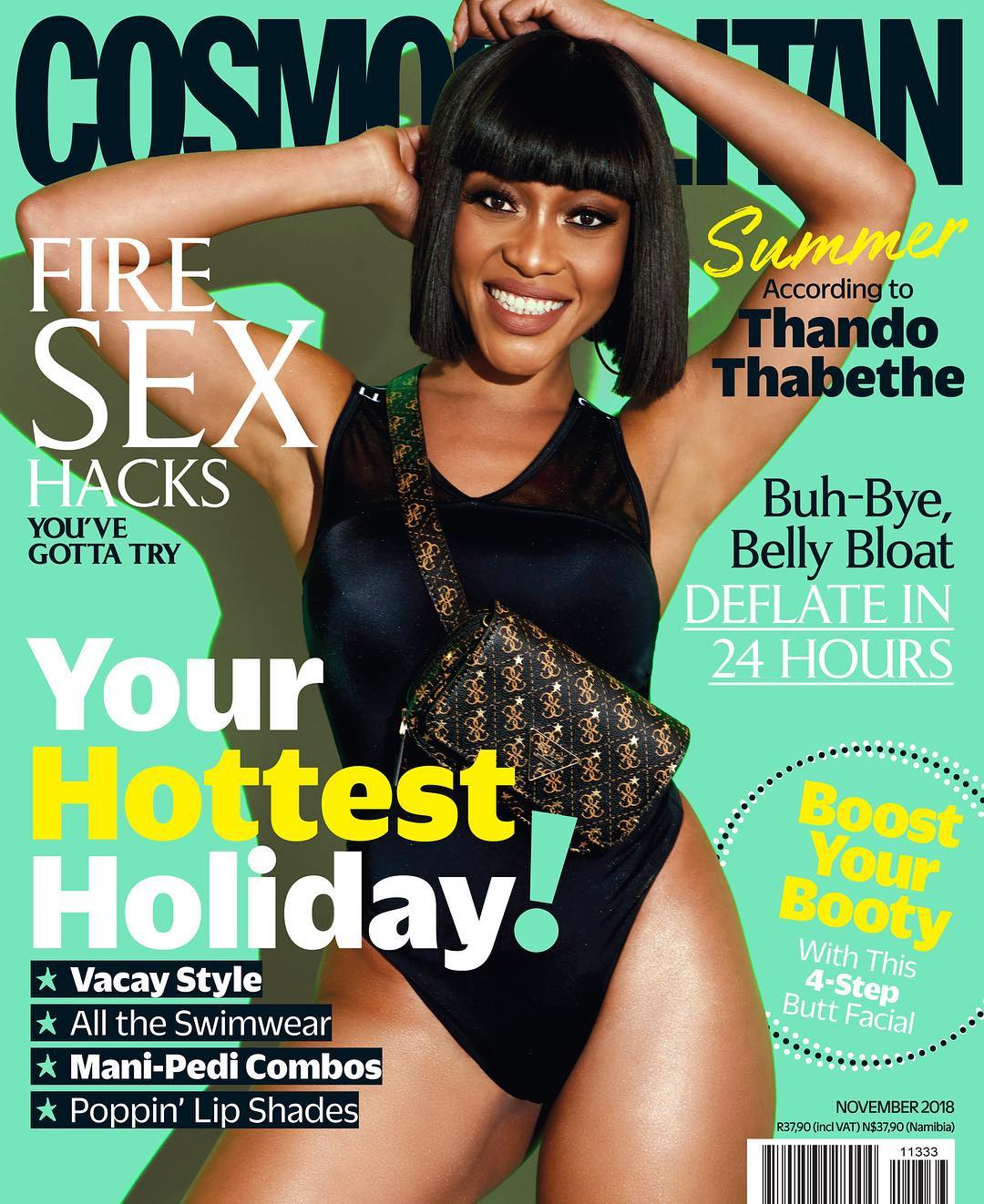 Thando Thabethe is the new cover girl for Cosmopolitan South Africa November issue.
The South African actress, DJ, and MC has had a great year thus far, from landing a role in Housekeepers to walking for Moschino show at Milan Fashion Week and also hosting her own reality show on TLC. Inside the magazine, Thando spills on all her 2018 highlight and what the perfect summer means to her.
Read excerpts below;
On her 2018 highlights: Being on the cover of COSMO is definitely one of them. I grew up seeing some of my favourite stars on the cover – and now it's me, so that's pretty amazing. Hosting the South African Film and Television Awards for the second year in a row was pretty special, and the launch of my talk show Thando Bares All on TLC Africa was beyond my wildest dreams. My proudest moment this year, though, has to be seeing exponential growth in my women's empowerment initiative, the Thando Thabethe Women's Day Netball Challenge. Knowing that I'm making a difference in women's lives brings me so much joy.
Her idea of a perfect summer day: I'd have to be in a coastal city – Durban over Cape Town, purely for the weather! The day would start with a morning at a spa, including a full-body massage and a facial. Then I'd have lunch on the beachfront at a seafood restaurant, followed by a sexy, chic yacht party – picture ethereal cover-ups, house music and cocktails flowing everywhere.
Three ingredients for the best summer ever
1 Self-love
2 Body positivity
3 A cute wardrobe
For more of Thando, pick up the November 2018 issue on magazine stands.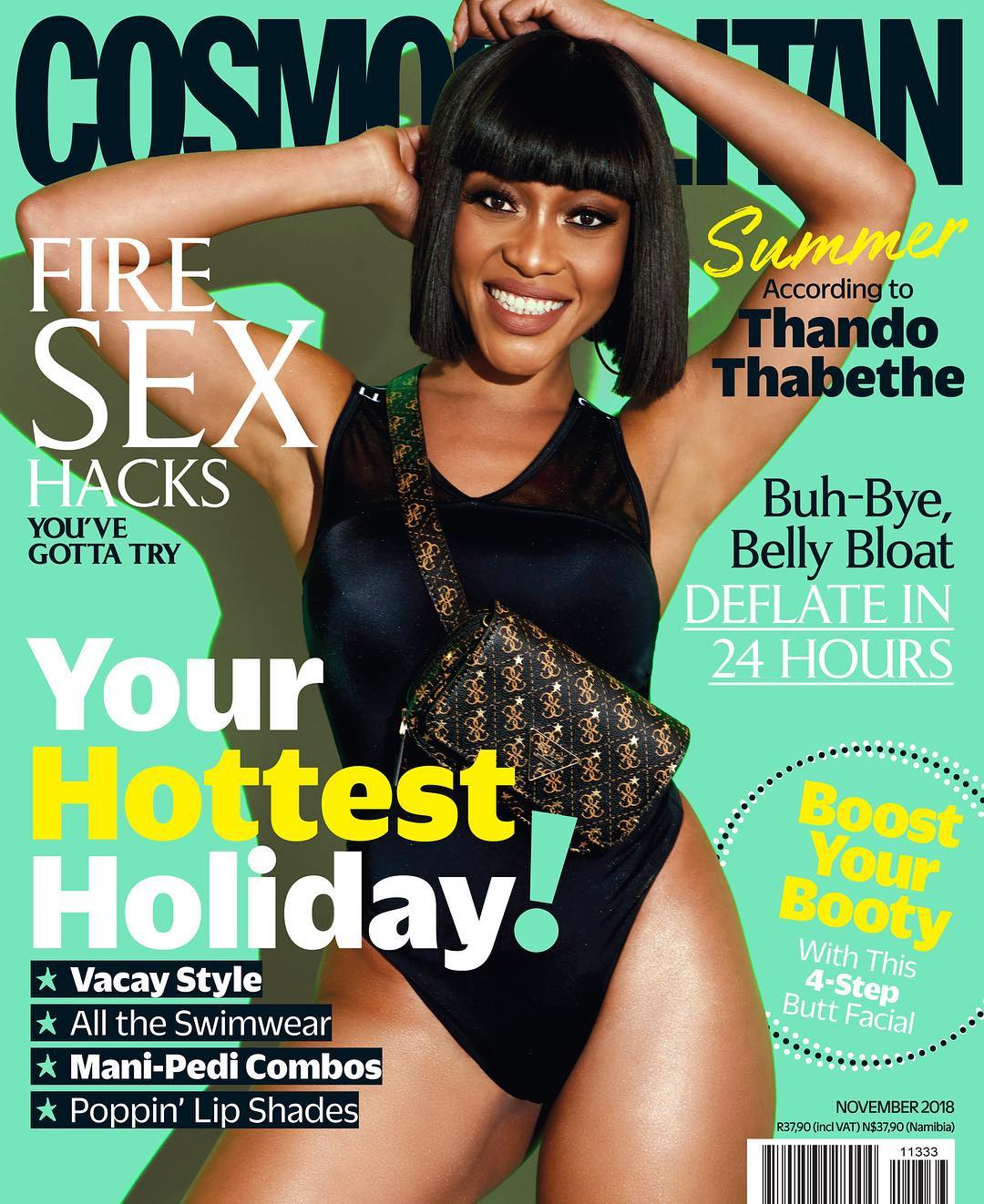 Credits:
Photographer: Jacques Weyers
Fashion: Bev Nates
Interview by: Noxolo Mafu
Makeup: Renee de Wit using Maybelline
Hair: Kevin Epstein.
Source: BellaNaija