In October 2017, one of Nigeria's most popular designers, Lisa Folawiyo unveiled a new collection at the Lagos Fashion Week. The collection which was inspired by Igbo culture and symbolism was nicknamed the "Isi Agu" collection by fashion watchers – Click to see the collection.
The Spring/Summer 18 collection was well received and has been worn by celebrities and stylistas all over the world.
Hollywood actress Eva Mendes has collaborated with and co-created collections with retailer New York & Company over the past few seasons.
Pieces from her recent collection which can be found in the "New Arrivals" section of New York & Company's e-commerce website, have African Stylistas giving Eva the side-eye because something looks rather familiar. Not only are the prints near-identical; one look with a knotted skirt is very similar.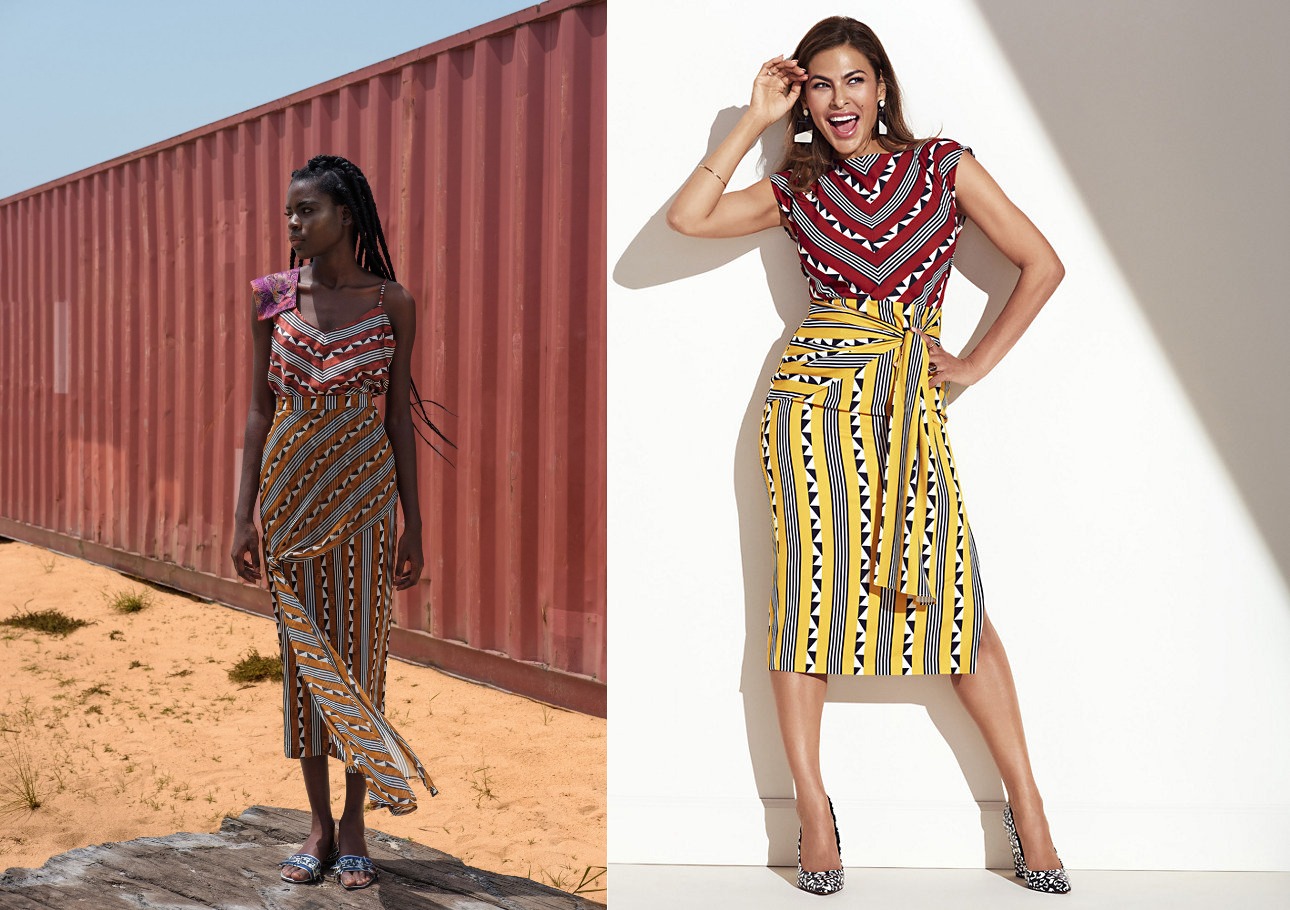 Lisa Folawiyo Studios is renowned for their original prints and the designer has frequently shared that this is a critical part of her creative process. BellaNaija Style has reached out to the Lisa Folawiyo team for an official comment and we will update you soon.
So Bella Stylistas, check out the evidence below and share your thoughts.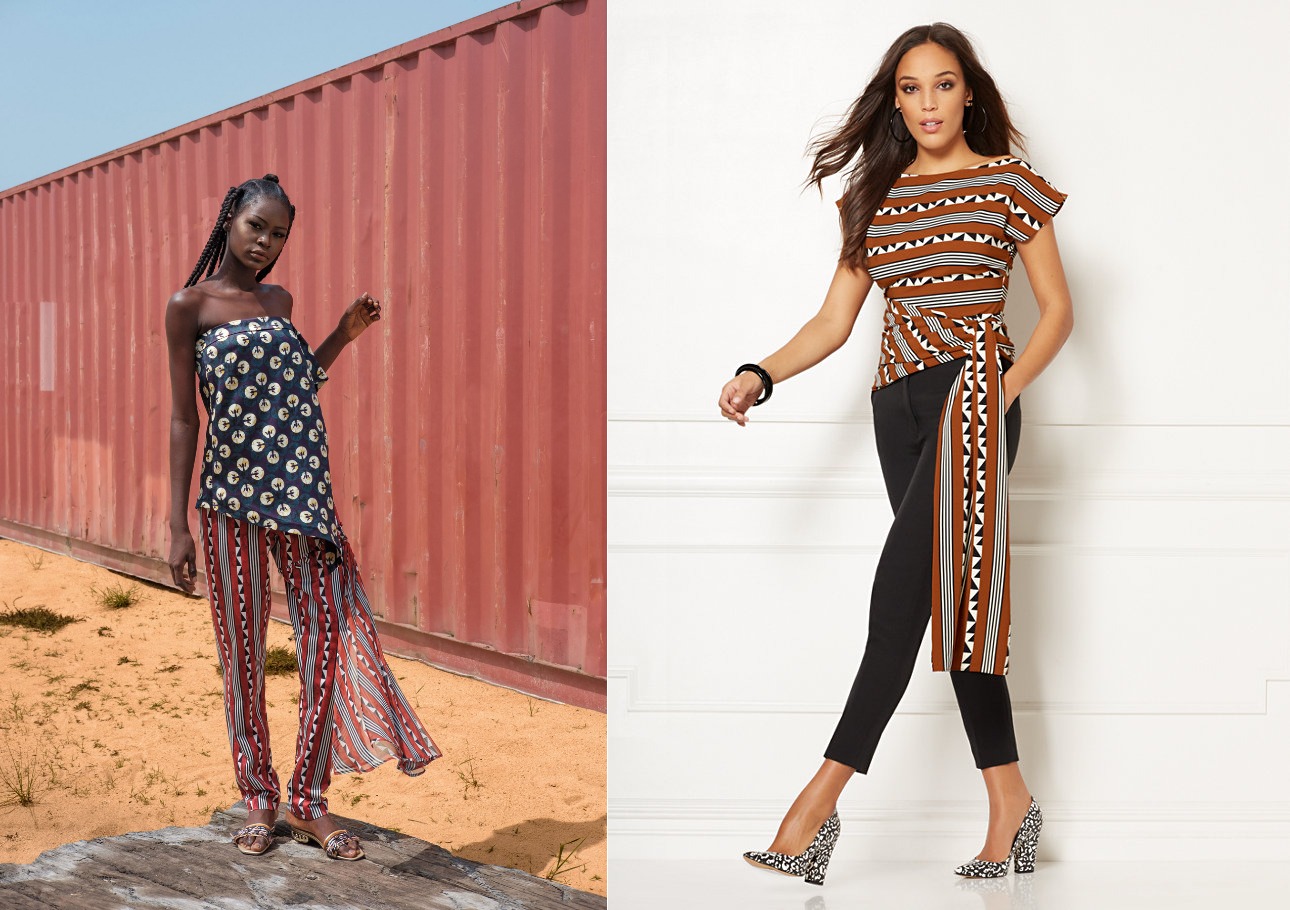 Source: BellaNaija