Halima Aden has become the first Muslim model to wear a hijab and burkini in a issue.
Halima, a Somali-American model was born in the Kakuma Refugee Camp in Kenya and lived there until she was 7 before moving to the U.S.
Her swimsuit rookie spread was shot at Watamu Beach in Kenya, with photographer Yu Tsai.
She said during her shoot: "I keep thinking [back] to six-year-old me who, in this same country, was in a refugee camp. So to grow up to live the American dream [and] to come back to Kenya and shoot for SI in the most beautiful parts of Kenya–I don't think that's a story that anybody could make up."
Halima has made a career if firsts. In 2016, at age 19, she became the first woman to wear a hijab in the Miss Minnesota USA pageant, where she was a semi-finalist.
She was also the first person to wear a hijab on the cover of Allure.
She's also landed on the cover of British Vogue and walked on New York Fashion Week runways.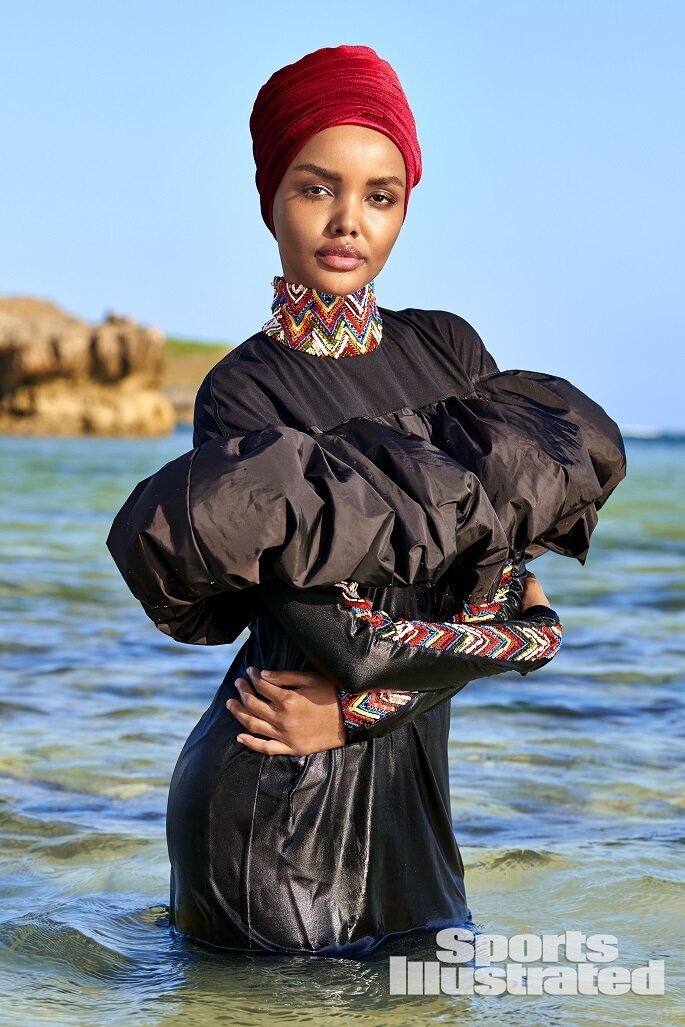 Speaking in a release made available to , Halima said:
Being in Sports Illustrated is so much bigger than me. It's sending a message to my community and the world that women of all different backgrounds, looks, upbringings can stand together and be celebrated. This is a moment, that's for sure. Women everywhere should know their differences are what make them beautiful.
Young Muslim women need to know that there is a modest swimsuit option available to them so they can join the swim team, participate in swim class at school, and go with their friends to the beach. Muslim girls should feel confident taking that step and doing so comfortably while wearing a burkini.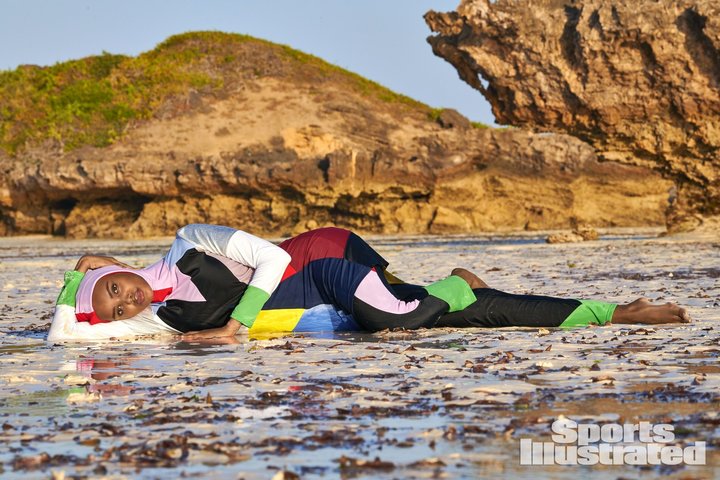 Source: BellaNaija