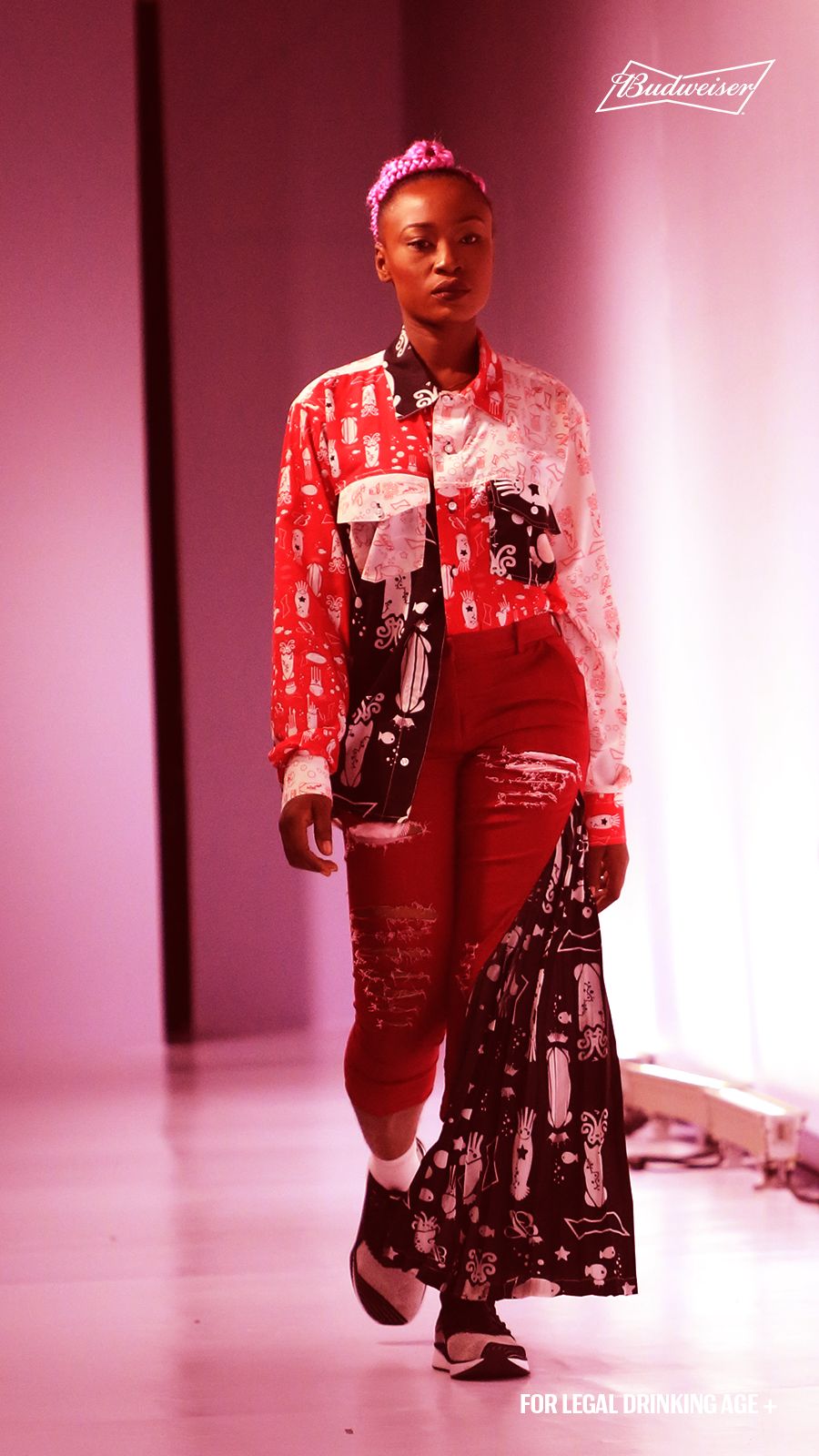 Class, style, laughter, fun, friendship, good music, great ambiance, celebrities and the King of Beers. All of these and more were on display at the finale of the King's Stitch, a platform created by Budweiser to encourage young people to ditch the stereotypes and find their voice in the midst of society's confinement. The Wings' Towers on Ozumba Mbadiwe Street, Victoria Island, Lagos which was the venue of the event, bustled with established and upcoming designers, fashionistas, models, fashion entrepreneurs and dozens of young people, fashion enthusiasts excited to catch up on the latest trends in the world of fashion.
Working with two internationally acclaimed designers, Tokyo James and Orange Culture, Budweiser unveiled an unparalleled collection which was immediately launched on their e-commerce site, but generously offered at an incredibly subsidized rate.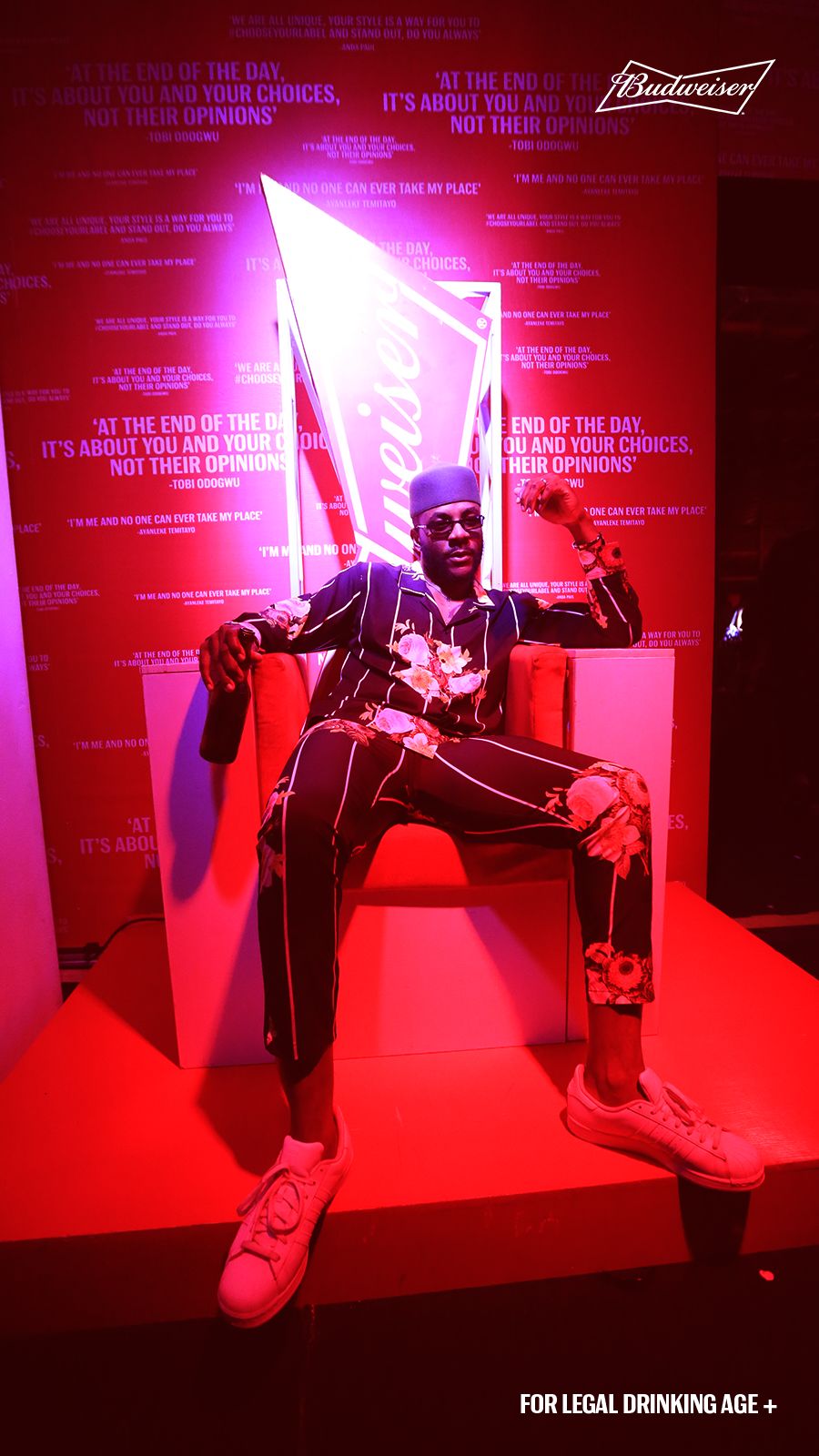 Was the party lit? Certainly and if you didn't attend, don't fret, we've got you. Here are 5 remarkable moments from The King's Stitch fashion show.
Does Budweiser know how to set the mood or what? The hall seemed like something from a Kanye West fashion show with pieces from the collection suspended in thin air by clear colored umbrellas. For center tables, the brand went with metallic drums mostly used at parties to ice drinks and high chairs so no matter where you were seated, you got the feeling you were at a bar.
Celebrity behavior featuring Ini Dinma Okojie
The gorgeous Battle Ground Star was one of the first celebrities to make it to the event looking stunning in a mini red blazer dress. Shortly after her arrival, she found herself a nice spot to take striking photographs. It seemed as though the actress came in with her personal photographer because the two literally came in, smiled at a few people and began hunting for the perfect angle. If she taught us anything, it's the fact that being a star, you have got to put in the work.
From the invites, it was obvious the party was going to be all shades of awesome. Packaged in an elegantly chic box, and laid on a fluffy red carpet, the invite came with a note explaining that each invitation card was a small piece of a puzzle that would be assembled at the event. It was so much fun trying to figure out where your piece of the puzzle fits in the grand scheme of the party.
Urban fashion on a Lagos stage
If you have ever seen a piece from Tokyo James or Orange Culture it's easy to assume you have an idea of the kind of collection they had put together with The King's Stitch. It's a good thing you didn't make a bet though because you would have lost. The collection presented last night was nothing like either designer had ever produced before. It was fresh, vibrant, and futuristic. Orange Culture employed the use of bold prints to produce casual and official wear creating pieces such as boyfriend jackets, tracks, sweatshirts, and dresses. Tokyo James on the other handcrafted a collection that seemed Asian themed. He worked with pleats, hoods, pockets and asymmetrical designs. Both designers however worked with Budweiser inspired prints adding that extra oomph to their respective collections.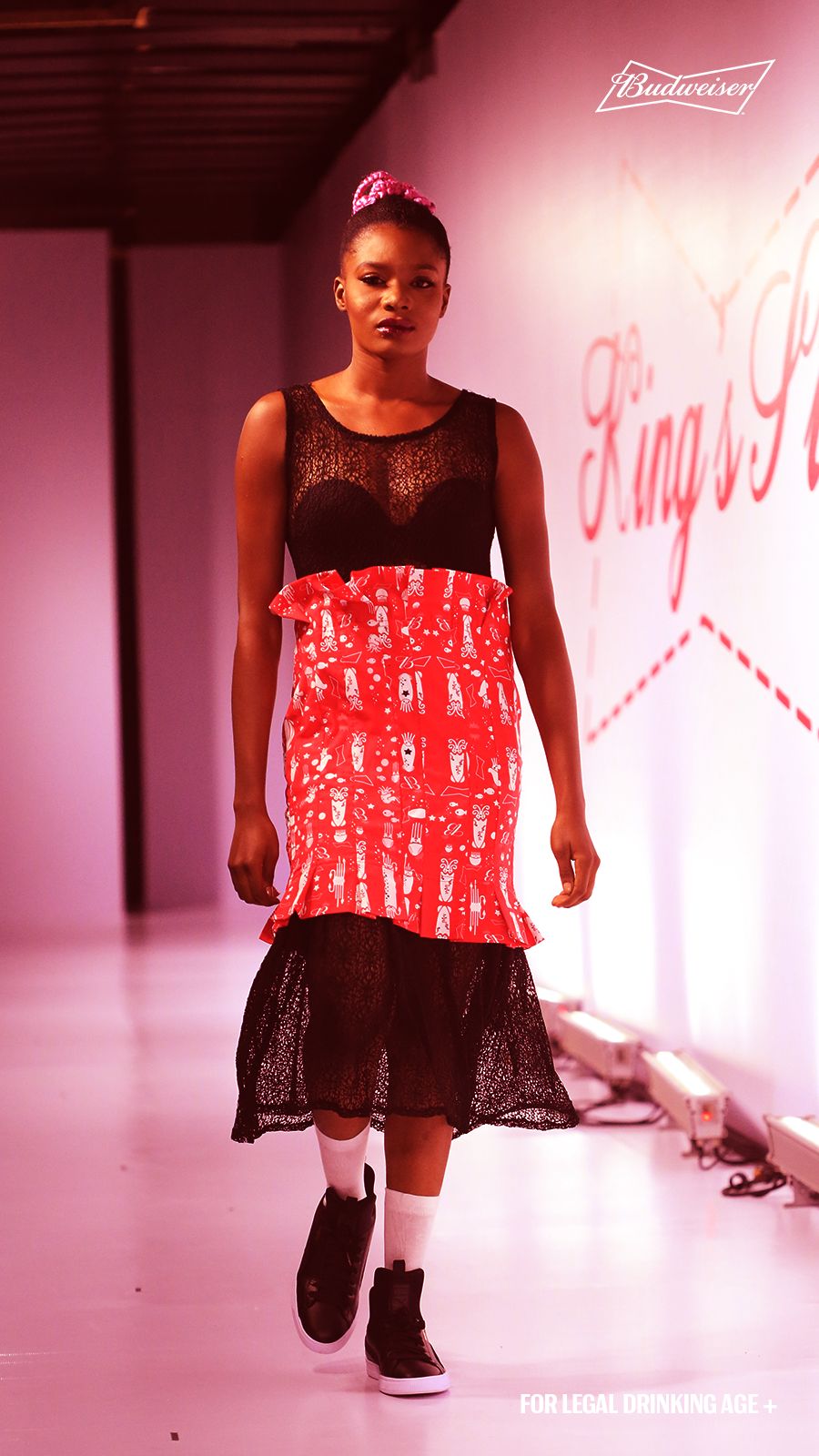 The King Stitch fashion surprise was replete with so much urban fashion that if you are not Nigerian it would have been impossible to distinguish between celebrities and the party people. From big glamorous hair extensions to uniquely assembled apparels, the young people didn't come to play, and neither did Budweiser. The flow of drinks was endless DJs Nana and Crowd Kontroller thrilled guests with good music, releasing sounds that set the atmosphere just right for a great time.
Feeling left out because you didn't attend? No need to as the fashion collections from Tokyo James and Orange Culture are readily available for instant purchase at . Ever dreamed of owning a piece from these fabulous designers? This is your chance.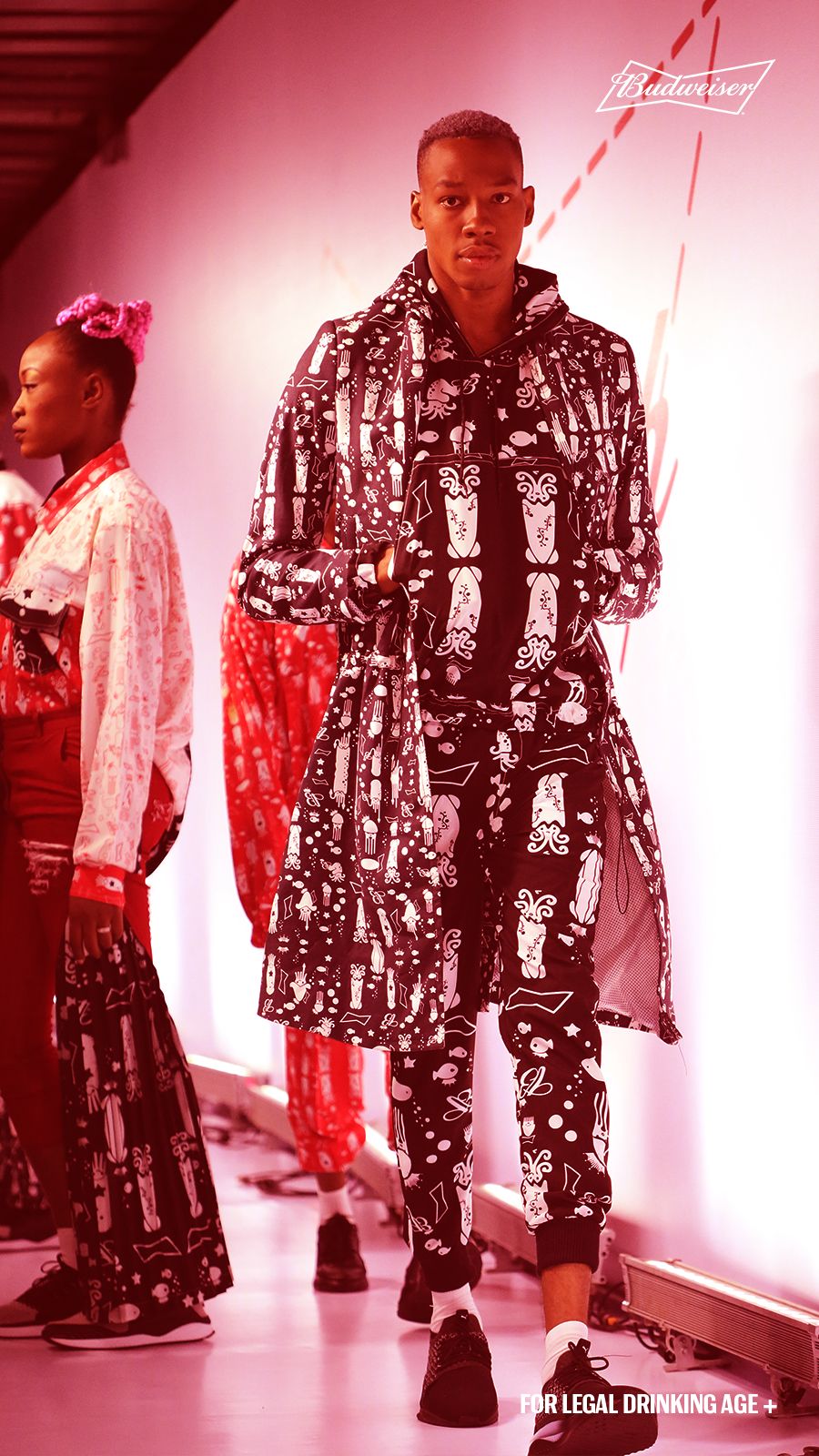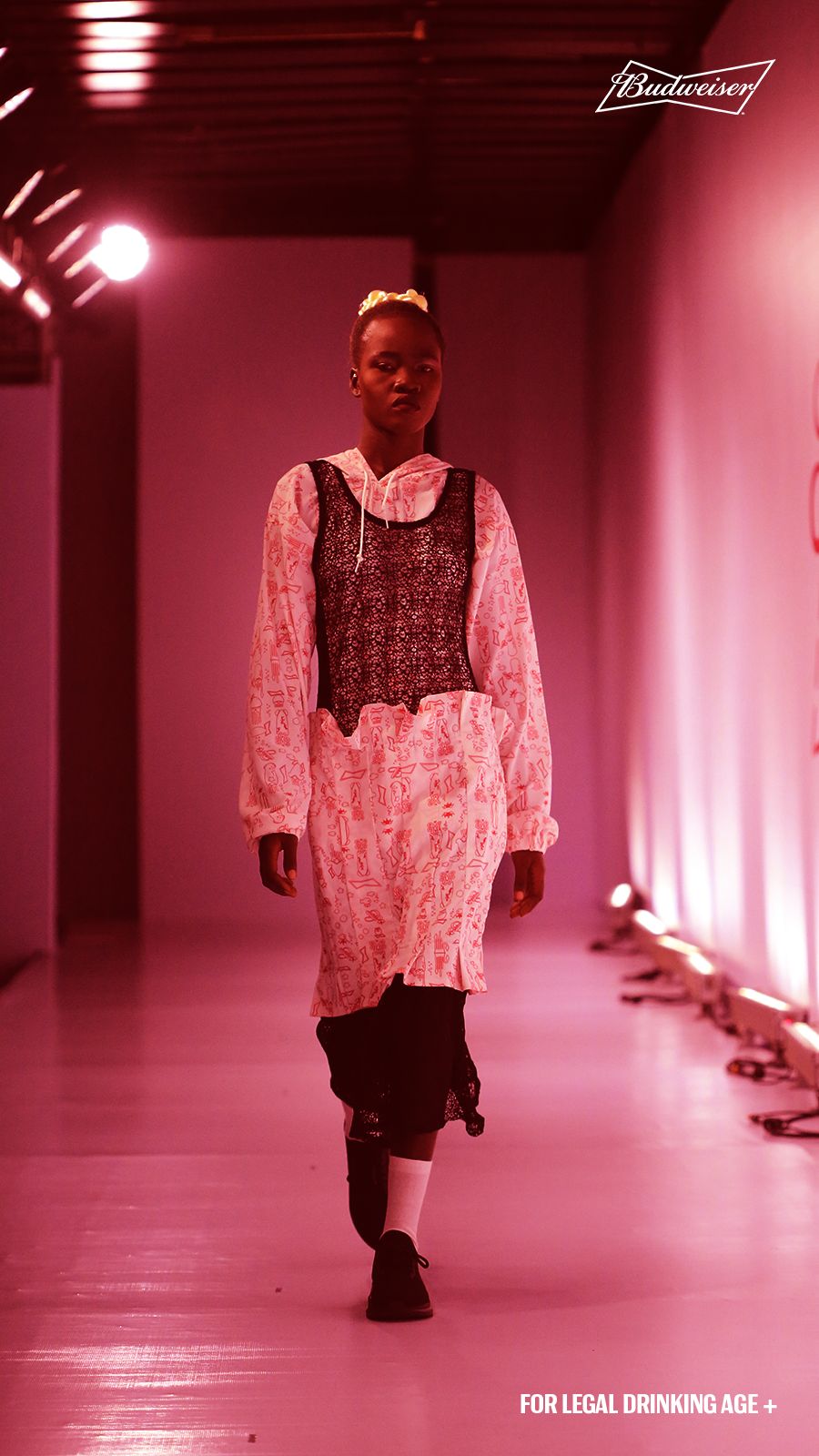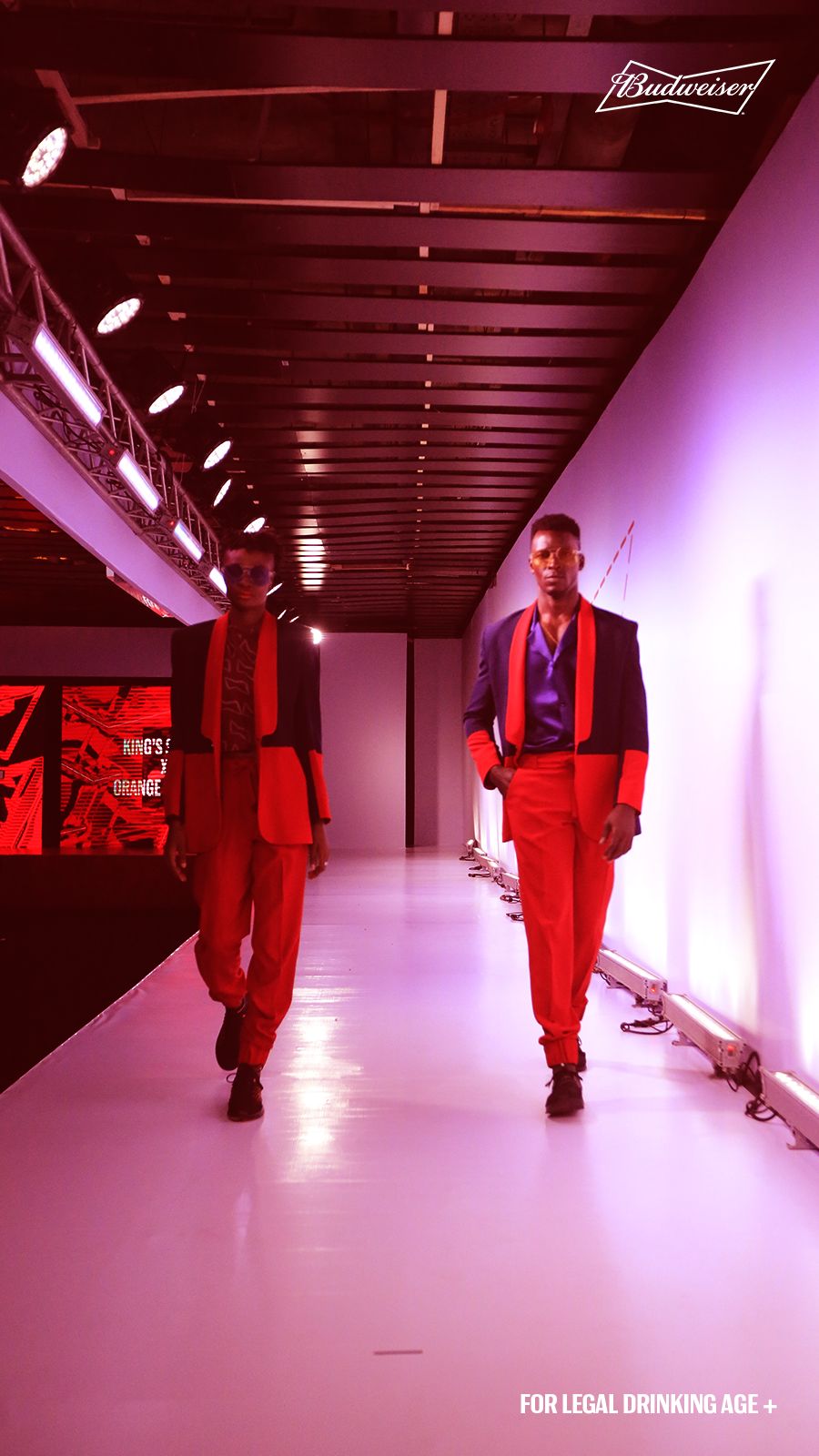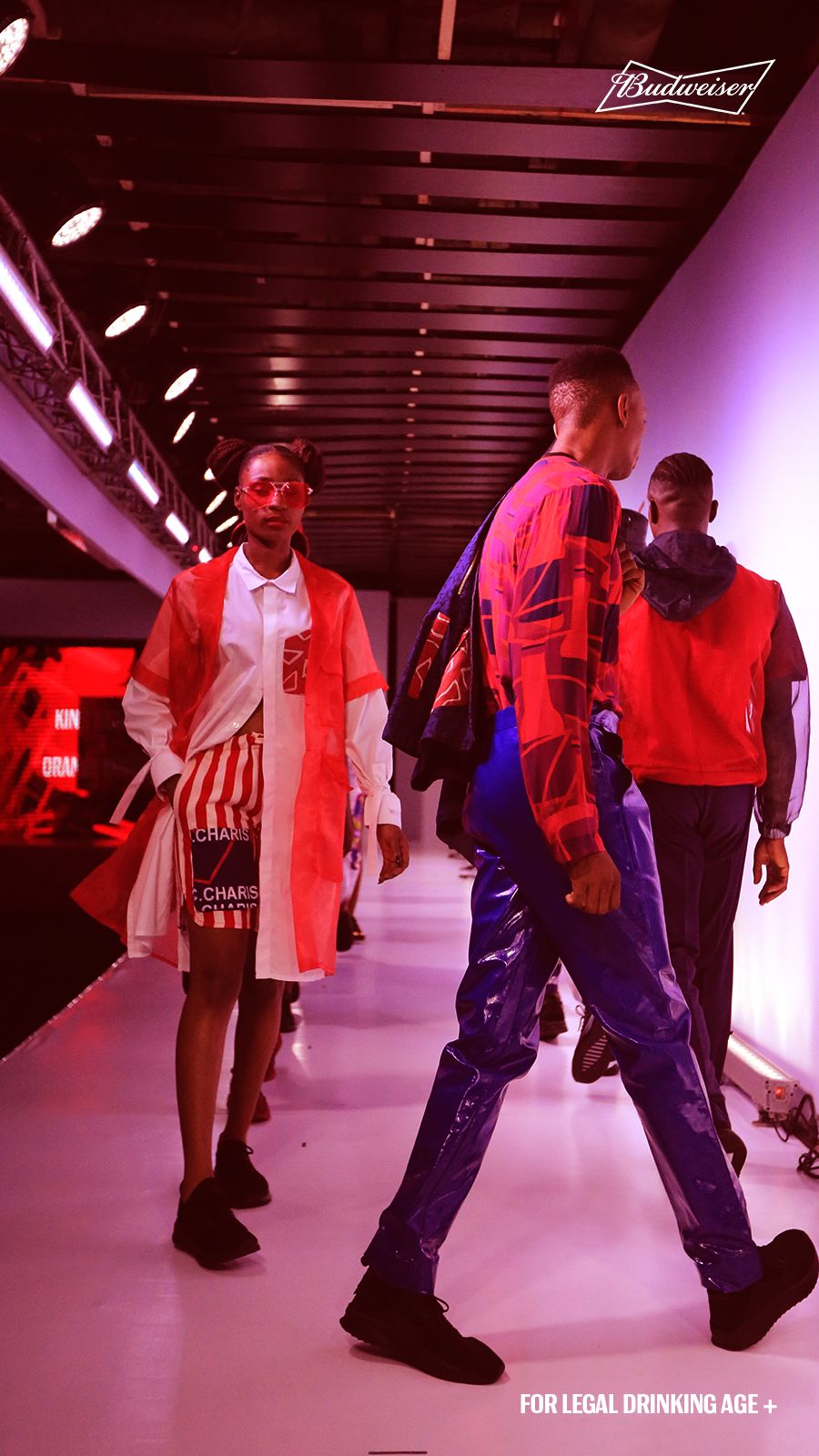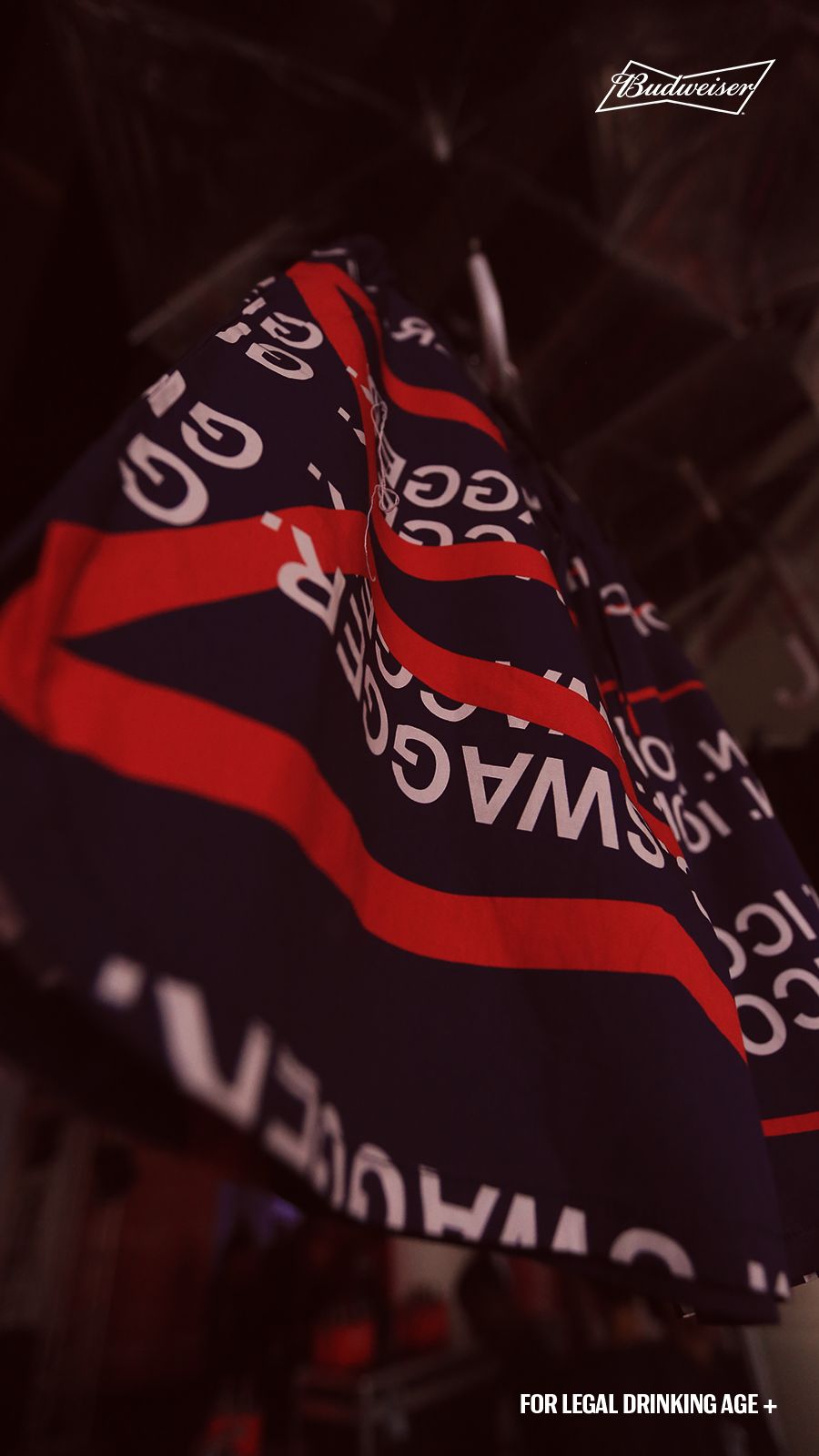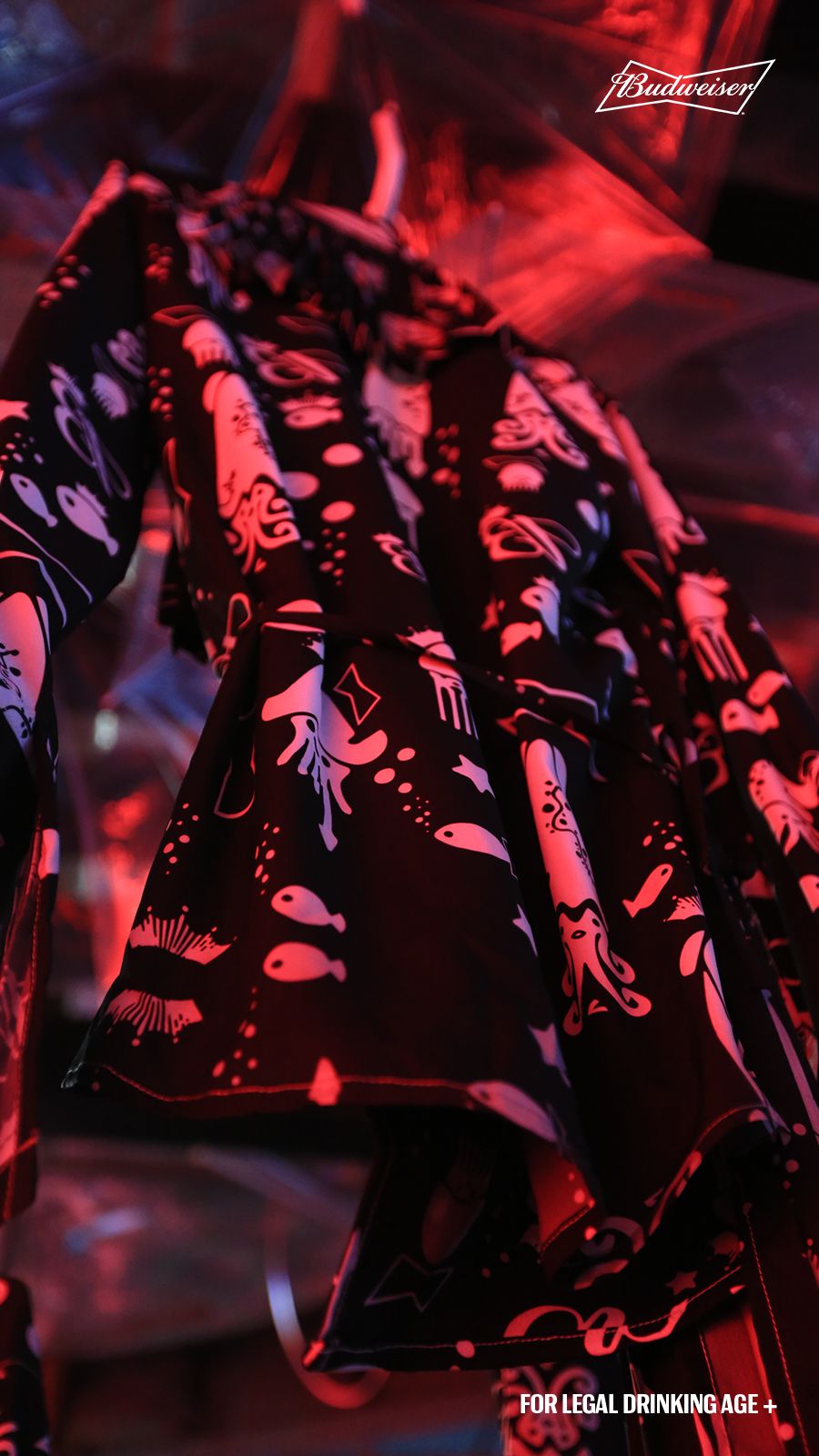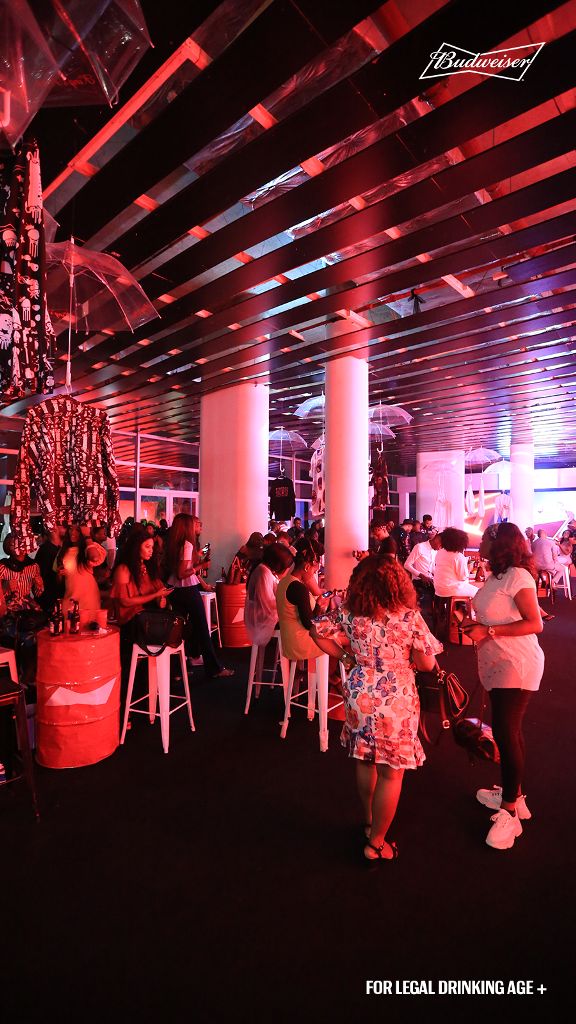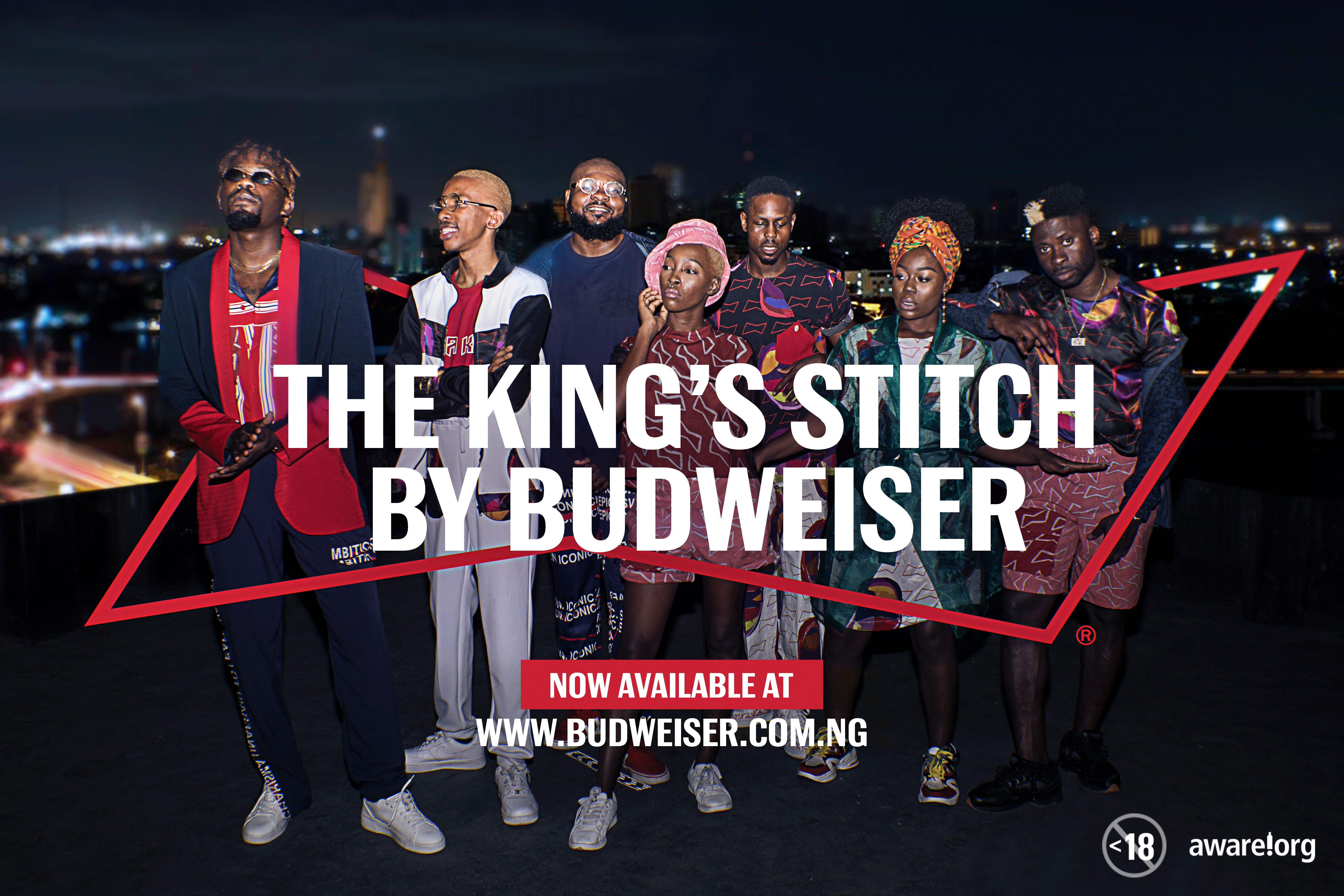 ————————————————————————————————————————————————————–
Sponsored Content
Source: BellaNaija