Beyoncé just released the music video for her new song "Spirit" from The Lion King movie and we are obsessed, not only with the superb cinematography but with every look Queen Bey blessed us with throughout the 4-minute video.
The Spirit video begins with two men singing in Swahili, in recognition of the movie's African roots and later in the video, Beyoncé is seen walking through the desert in a striking suit set designed by Senegalese brand; Tongoro Studio.
Beyoncé had said earlier that the soundtrack "is a love letter to Africa," and that she "wanted to make sure we found the best talent from Africa, and not just use some of the sounds and did my interpretation of it." She definitely let that show throughout the video.
Her stunning outfits were put together by Zerina Akers, the Personal Stylist and Wardrobe Curator who was also responsible for her outfits at The Global Citizen Festival #Mandela100.
From frothy dramatic dresses and fringe looks to structured monochromatic styles, a cowry-bedazzled ensemble and of course, a Blue Ivy fashion moment, check out all the outfits Beyoncé wore in the new video.
Tongoro Studio Bamako suit with a matching durag. And Cairo facepiece and earrings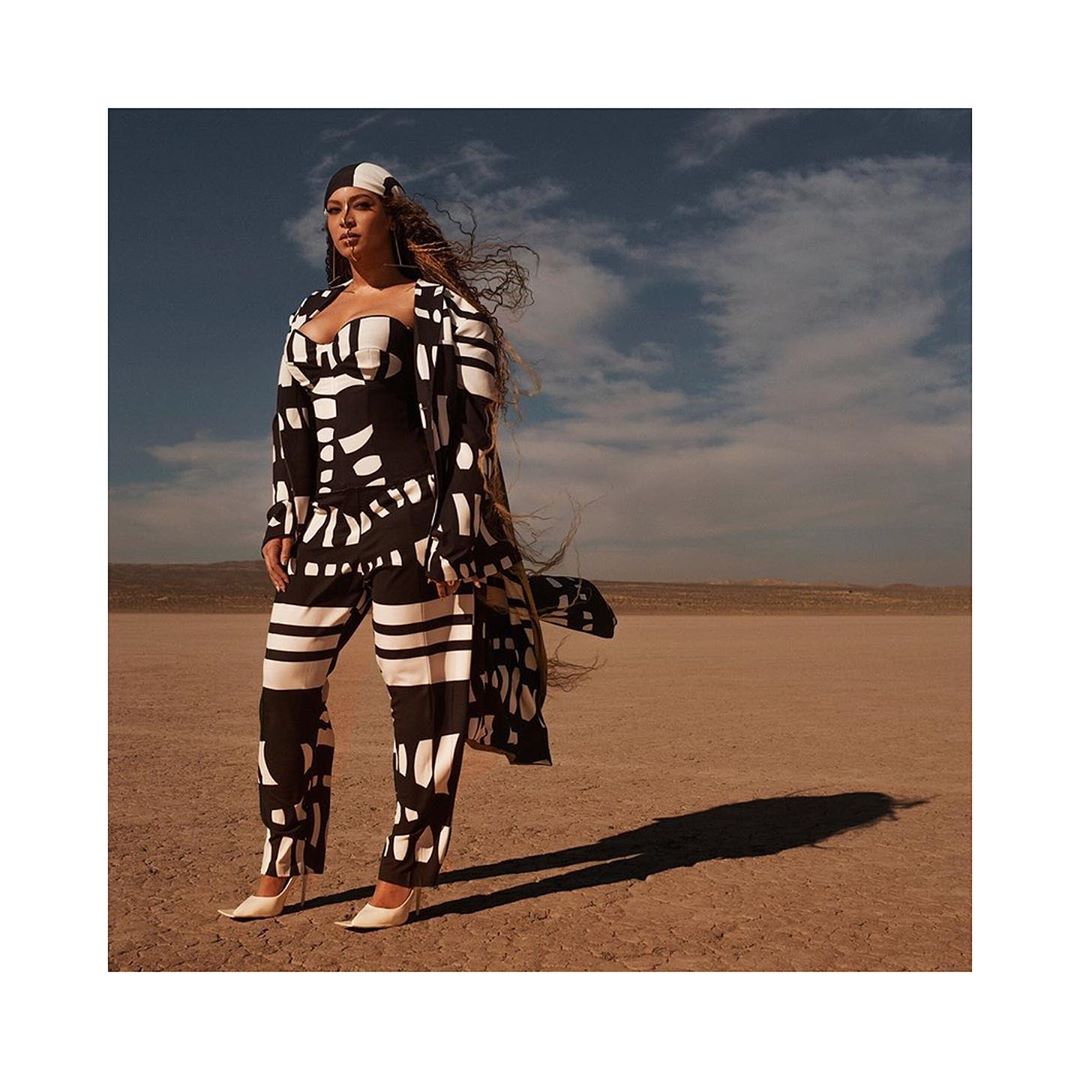 Valentino Couture Spring/Summer 2019 Dress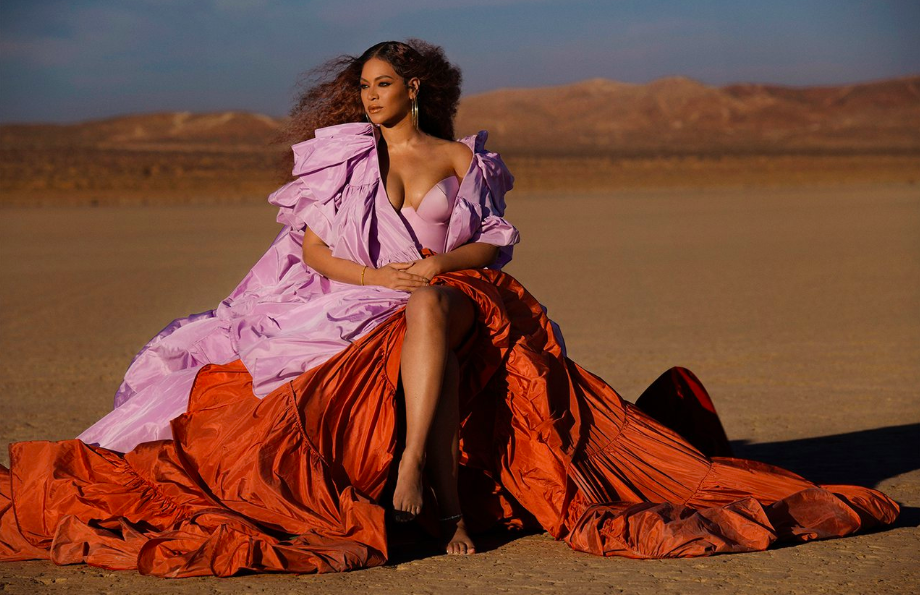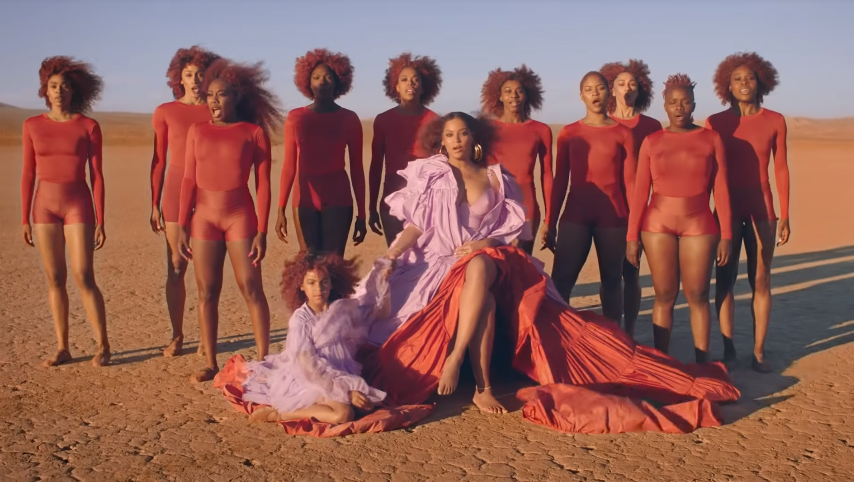 Custom Alex Navarro Designs x Laurel De Witt Ensemble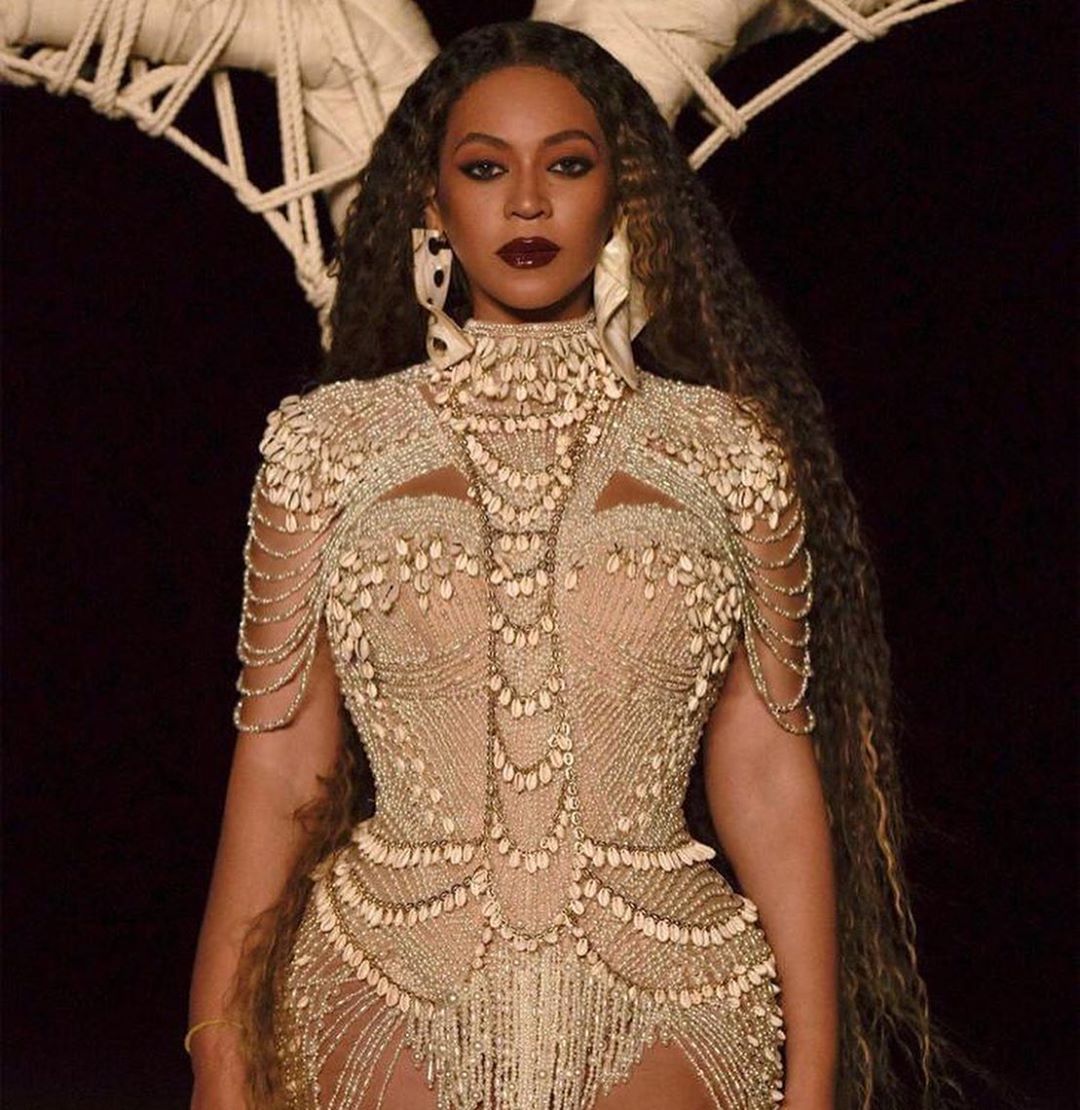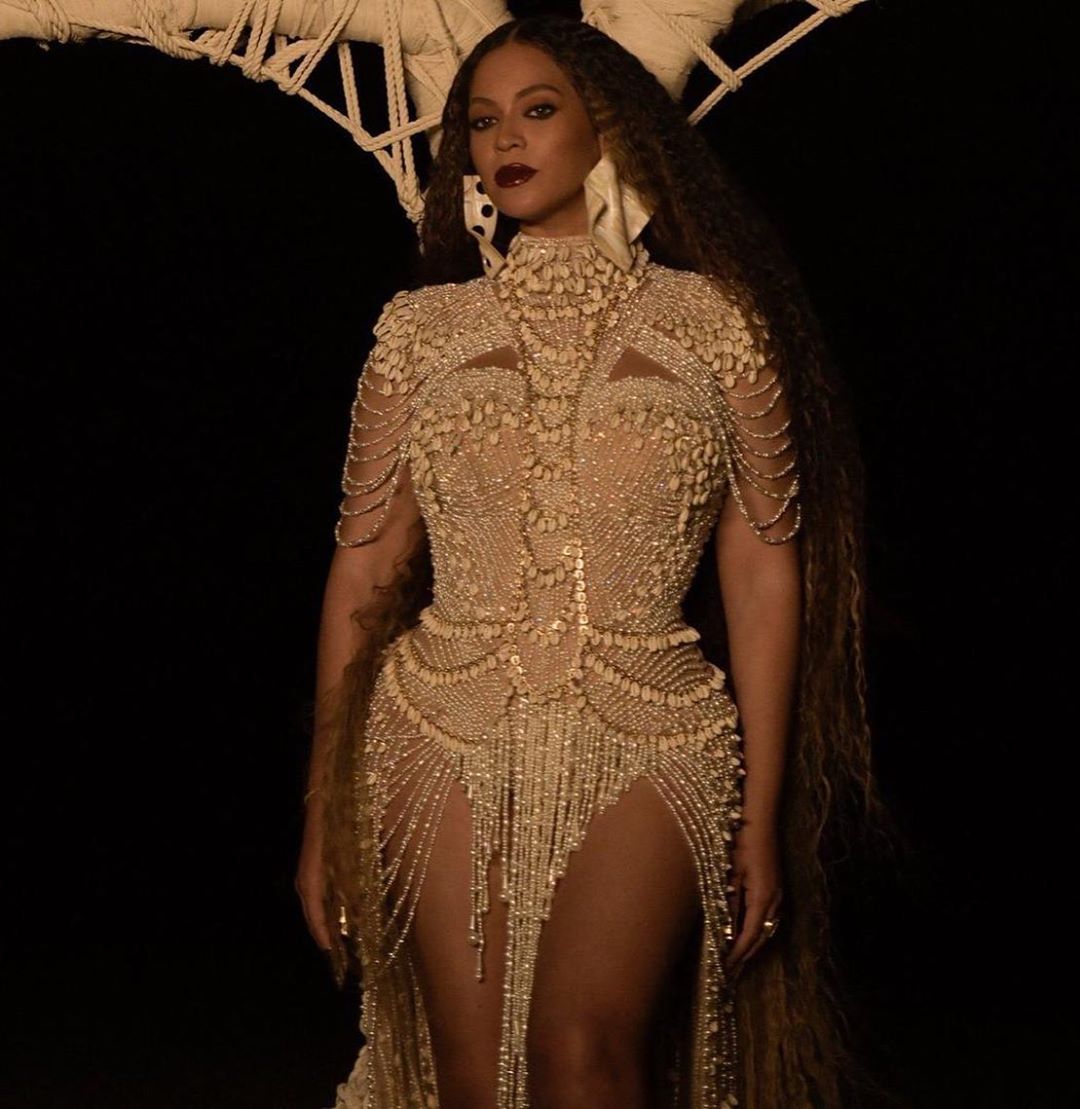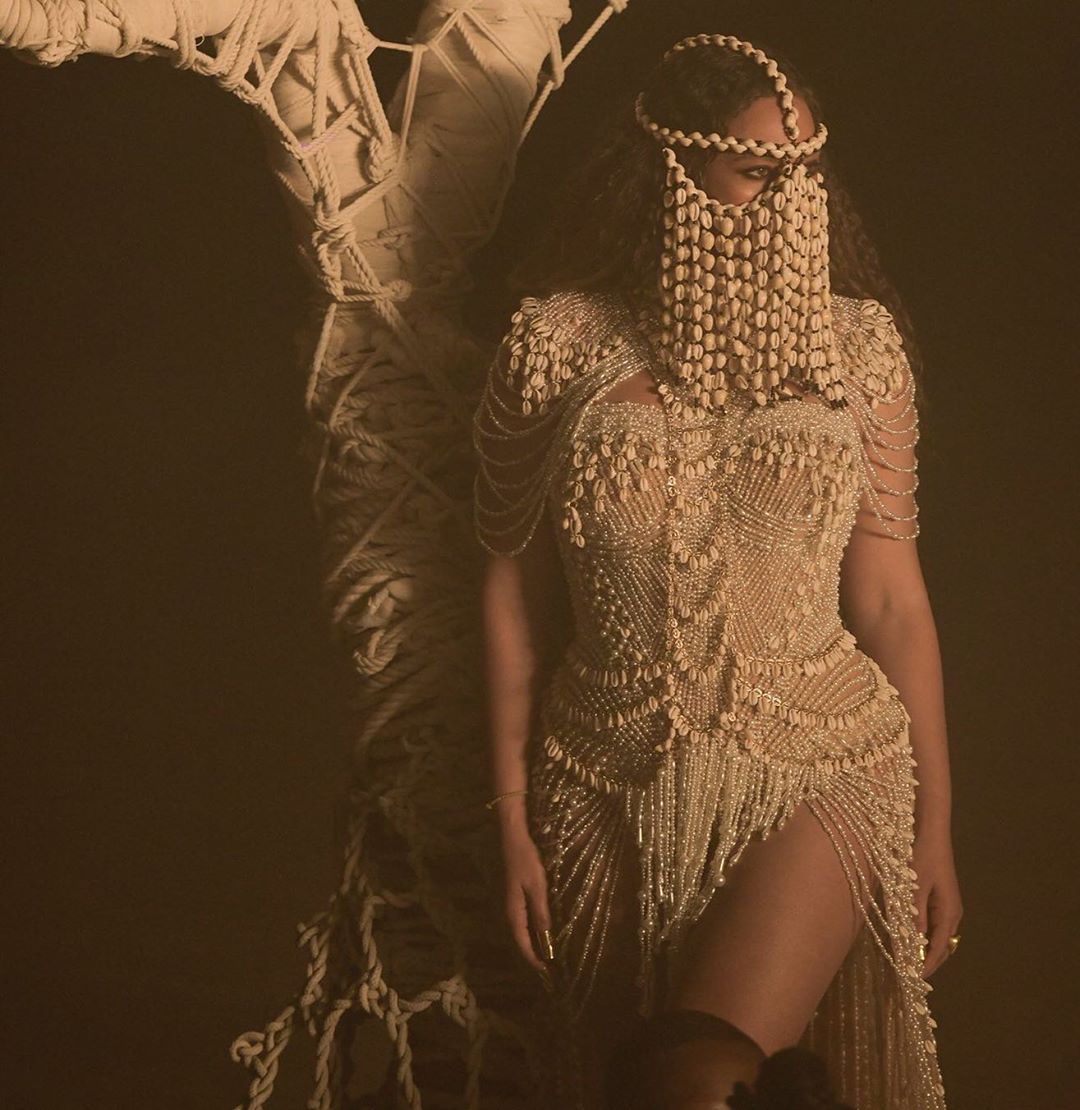 Mark Fast Outfit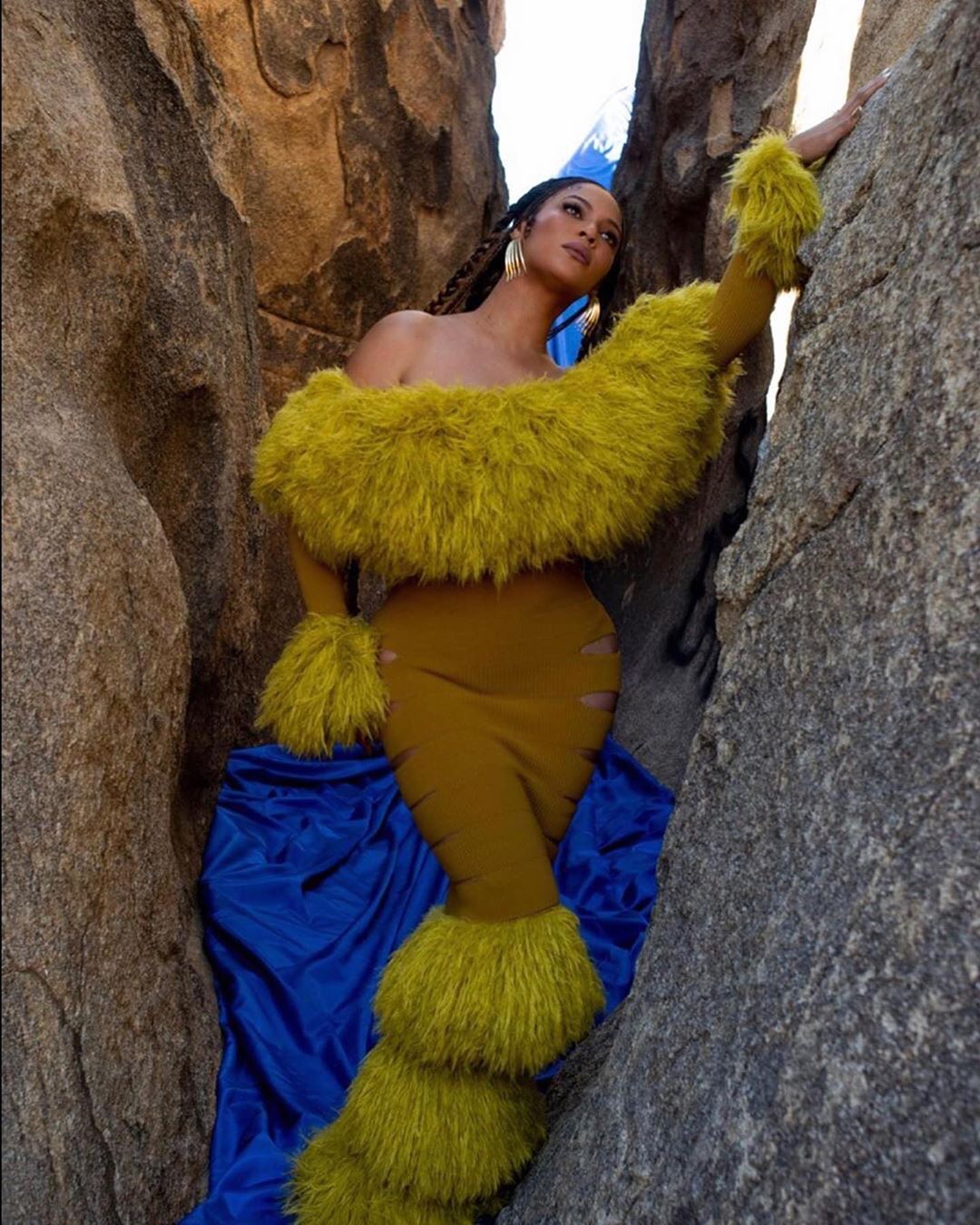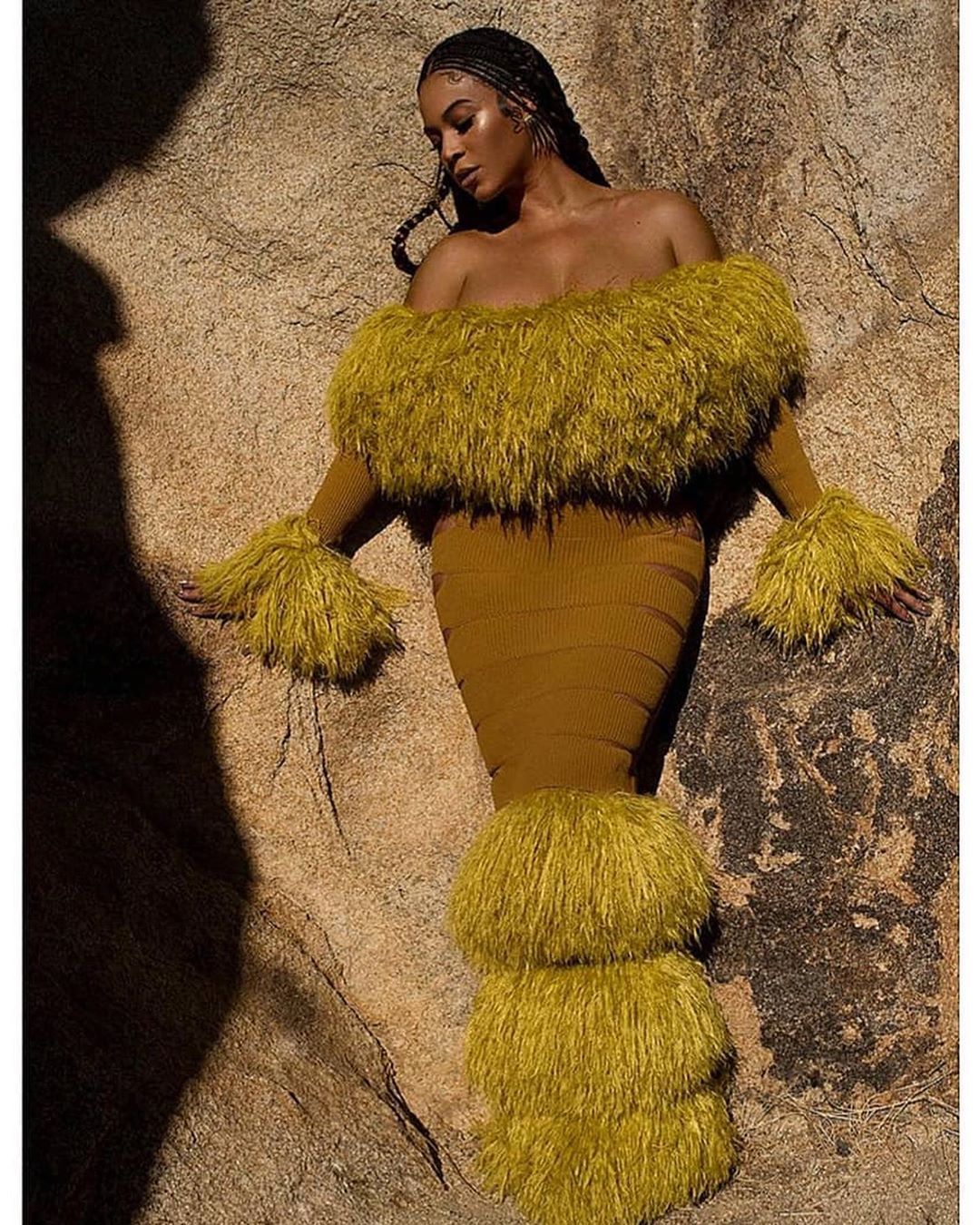 Laurel DeWitt Fringe Jumpsuit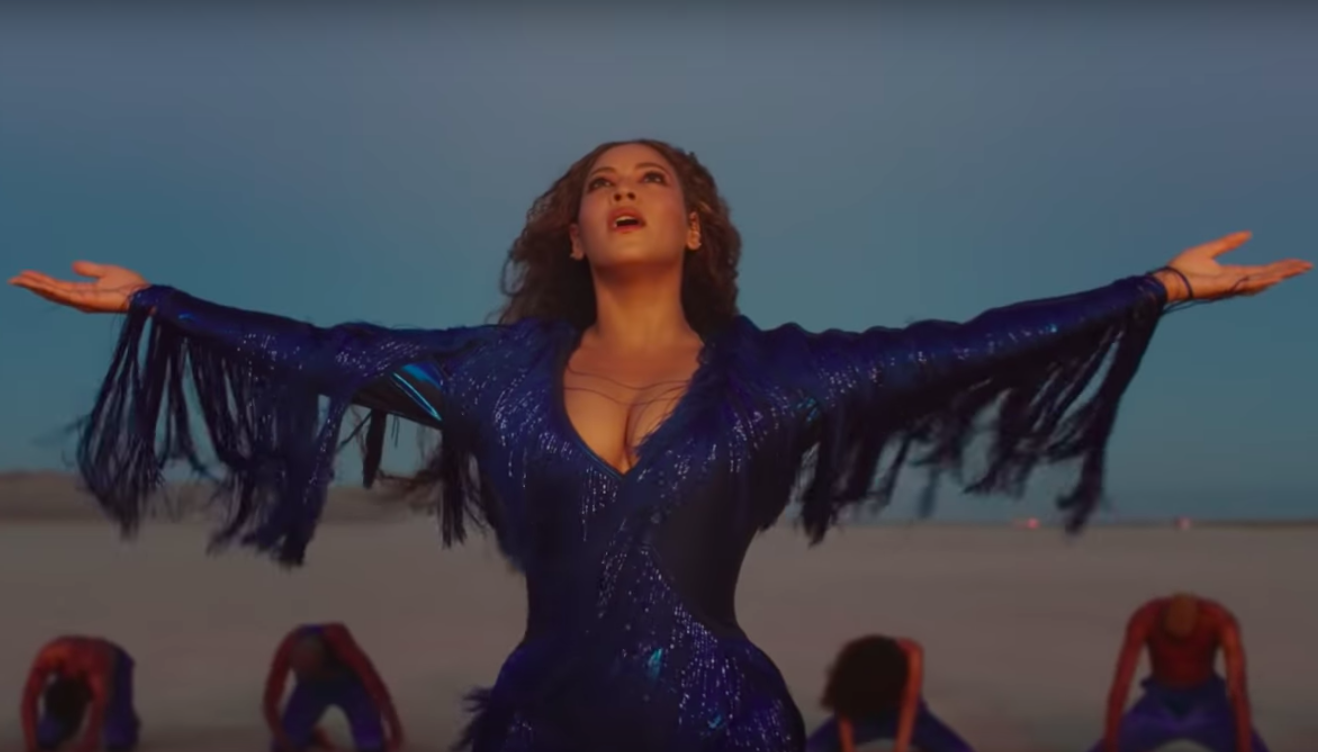 See more looks below: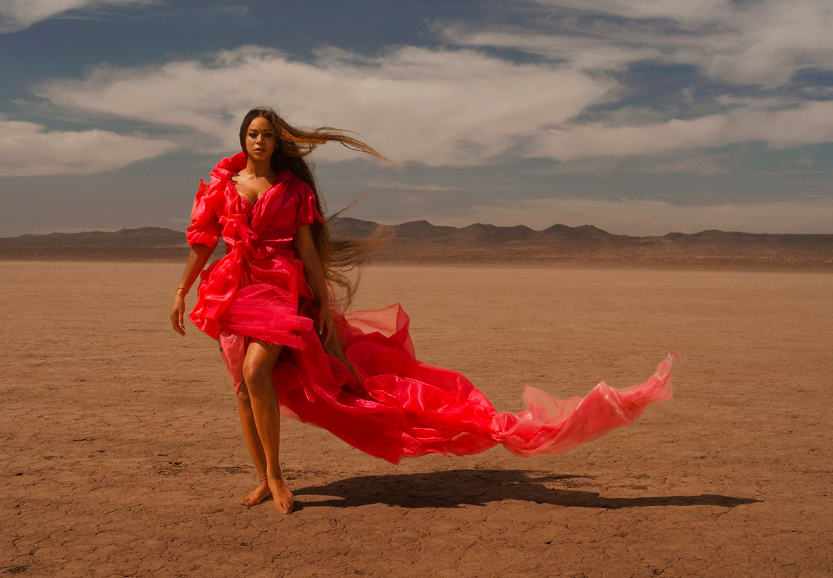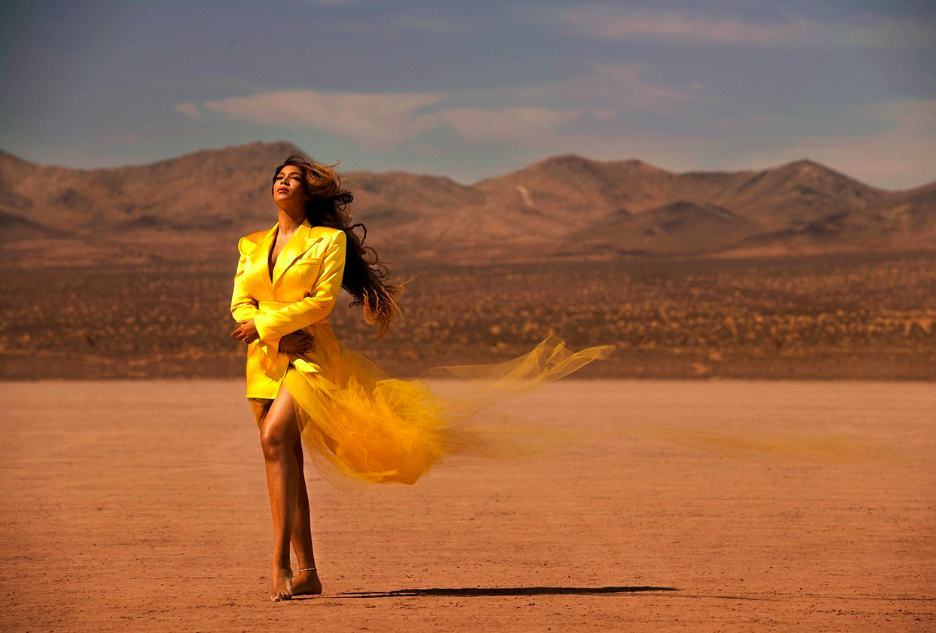 Photo Credit:
Looking for more African fashion and lifestyle updates? Visit www.bellanaijastyle.com now!
Source: BellaNaija