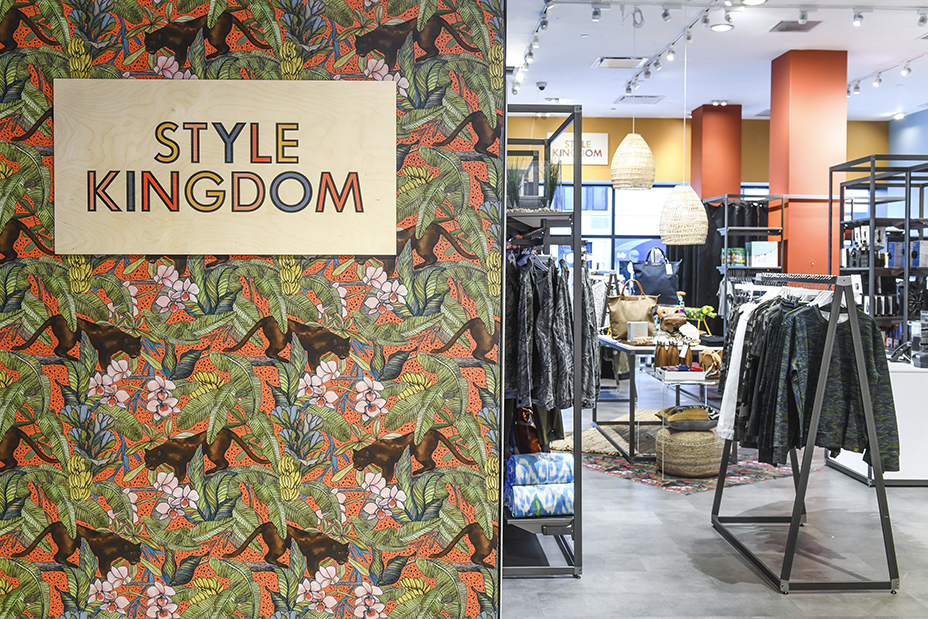 American department store Bloomingdale's recently announced that Disney's live action retelling of cult classic The Lion King is the inspiration for its next Carousel concept pop-up. Debuting on July 18, The [email protected]'s: Style Kingdom will arrive in real life at key locations in the United States. The curation in collaboration with Lion King star Florence Kasumba is available online now, with physical popups in Los Angeles, San Francisco and the 59th Street Manhattan flagship.
German-Ugandan actress Florence Kasumba, (she plays the hyena Shenzi), curated the concept featuring both authentic African designers like AAKS from Ghana, knitwear by MaXhosa by Laduma, LemLem, Studio189 , jewelry from Pichulik and menswear by Post Imperial, as well as more generic pieces by Western brands reflecting tropes associated with the continent and we presume, in line with the theme of the film and to appeal to a wider Western focused audience like Simba inspired socks by Stance, zebra linen pieces by Whistles and raffia earrings by BaubleBar.
The Carousel @ Bloomingdale's: Style Kingdom will be open to the public from July 11th to September 2nd.
The store also features brands that empower communities with pieces sourced from multiple regions of the African continent as well as products featuring iconic characters and themes from the film.
According to Kasumba:
"Being the guest curator for the Style Kingdom in The Carousel at Bloomingdale's is an absolute thrill because I've been able to combine my love of fashion and film whilst connecting back to my African heritage,"I love how The Lion King can be interpreted through this new lens and connect with audiences in a unique and fresh way. I felt such a personal connection to the pieces I curated and I can't wait for people to see the collections and the movie!"
You can shop the curation at the popups or online at
Check out www.bellanaijastyle.com for more on African fashion and lifestyle now!
Source: BellaNaija