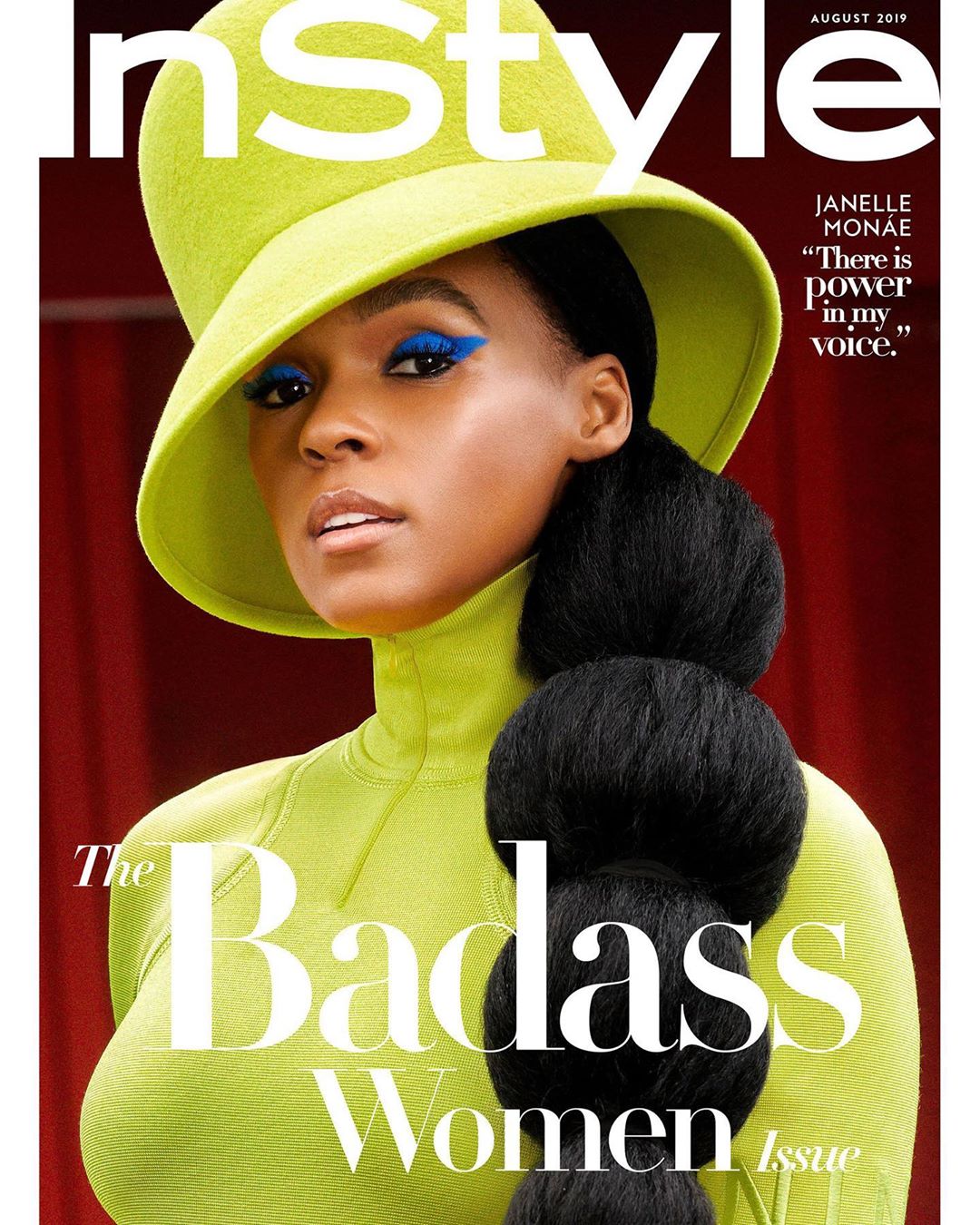 There are artists then there is Janelle Monáe . A self-professed perfectionist, Janelle has spent the better part of her career and the past decade dedicated to telling detailed stories as an actress, as a performer, as a singer and as an artist. Over the past decade, Janelle has told these stories using her voice, her alter ego and her talents but with Dirty Computer, she tells a story more complete than ever, speaking as a queer black woman. Covering the latest issue of InStyle Magazine, Janelle explores her past and growing up black and lower class, her present and life post-Dirty Computer and herself.
Speaking to InStyle on being powerful and power dynamics, the singer says:
That's a tricky question because power dynamics do exist. For example, if I walk in [a room] and I'm the only black woman in a room of white folks and they are making decisions, there is a power dynamic there where I feel like I may have to assert myself more, or I may be a little uncomfortable, depending on what's on the table for me to own. That used to intimidate me, but now when I walk in, I realize that I am an important piece of the puzzle. My ideas matter. What I have to create has the potential to shape the world, to change the narrative, to be more inclusive.
The singer goes on to speak on her sexuality, the reactions it garnered from her family, and everything that makes her tick, noting that she doesn't wake up looking or feeling flawless, that it is something she actively chooses.
I don't wake up looking flawless every morning. I don't wake up feeling empowered. I don't wake up feeling fearless. I have to actively choose to feel that way.
Read the full feature .
Photo Credit:
Source: BellaNaija