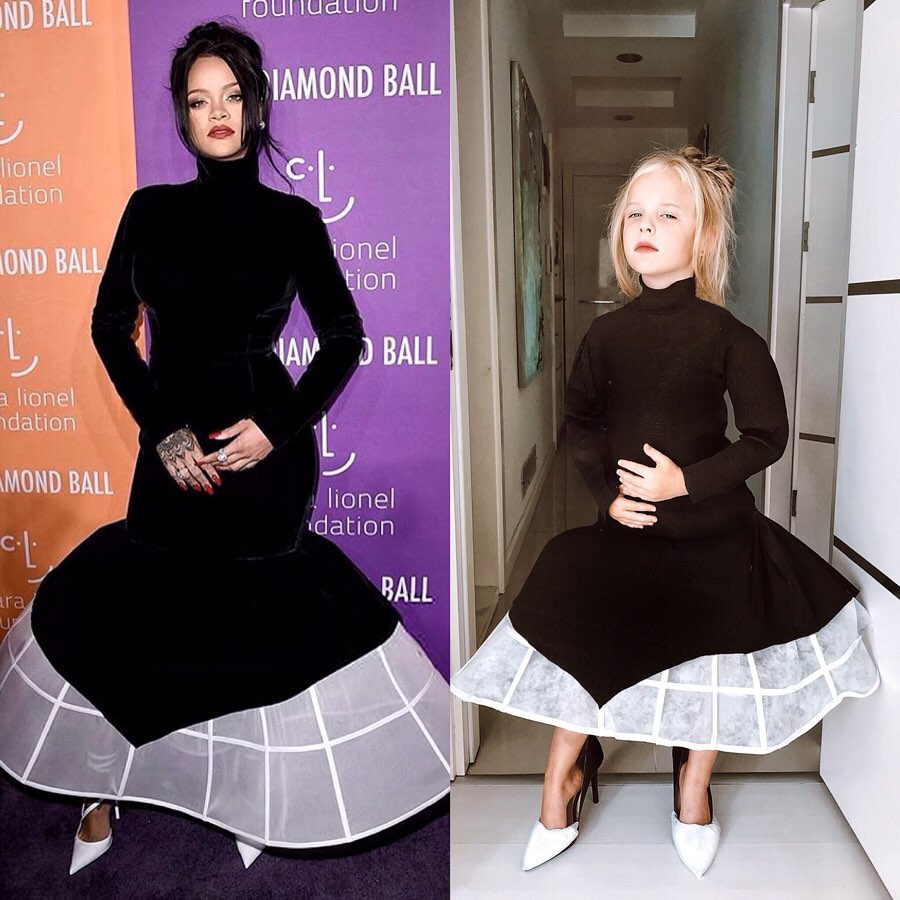 An adorable little girl from Turkey, Stefani Chaglar has taken the internet by storm after posing in a series of celebrity-inspired outfits, all handmade by her mother.
The beautiful 5-year old, became famous for impersonating the red carpet fashion of female celebrities with home-made items on Instagram. Having mimicked the likes of Lady Gaga, Rita Ora and Katy Perry, since she was just 2-years-old Stefani now has amassed a following of over 285,000 people.
In her latest IG post, Stefani shared a compilation of her famous Rihanna fashion inspired outfits and they are simply adorable.
Although, credit is given to her creative mum, Alevtina, who crafts the frocks from cheap household items, we all can agree that little Stefani is well on her way to becoming a fashionista in the future.
See more photos below: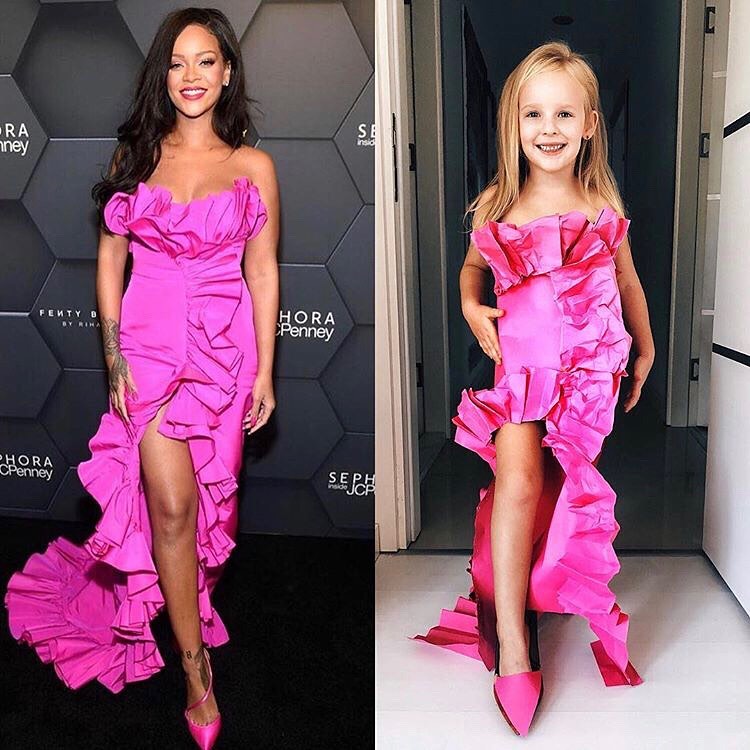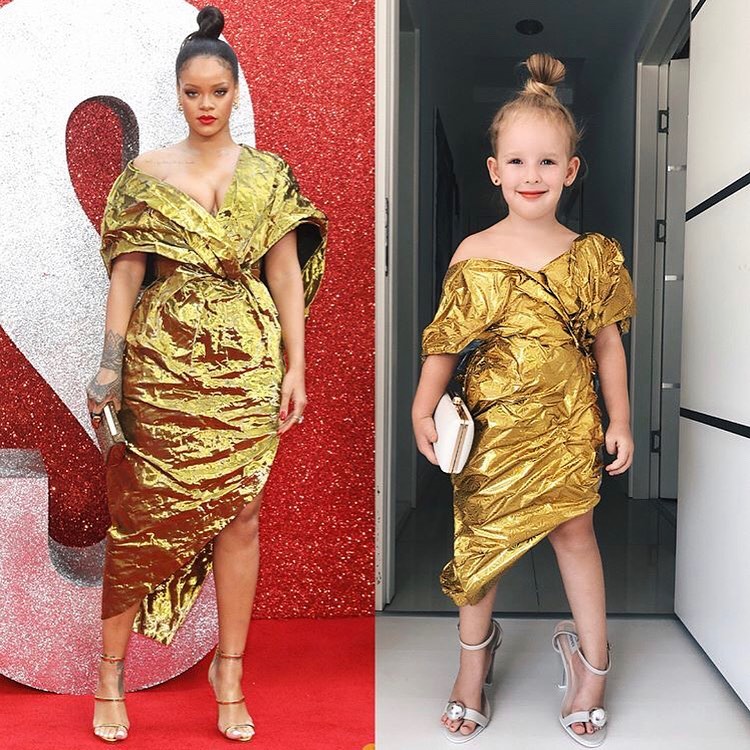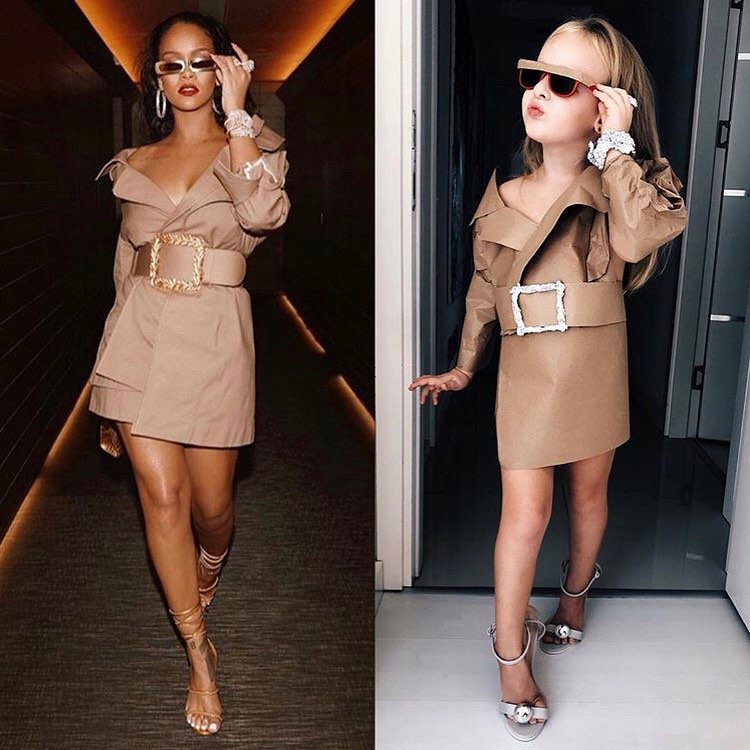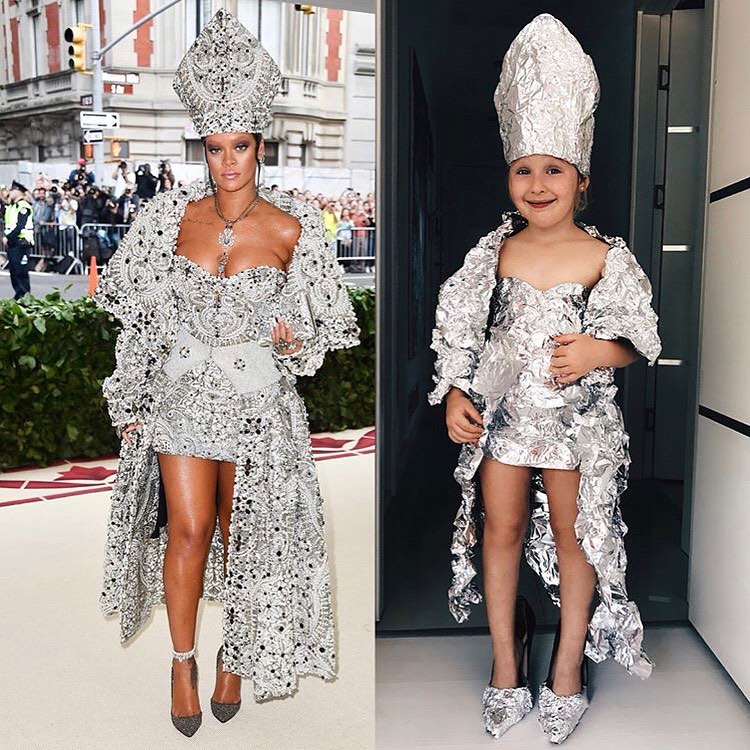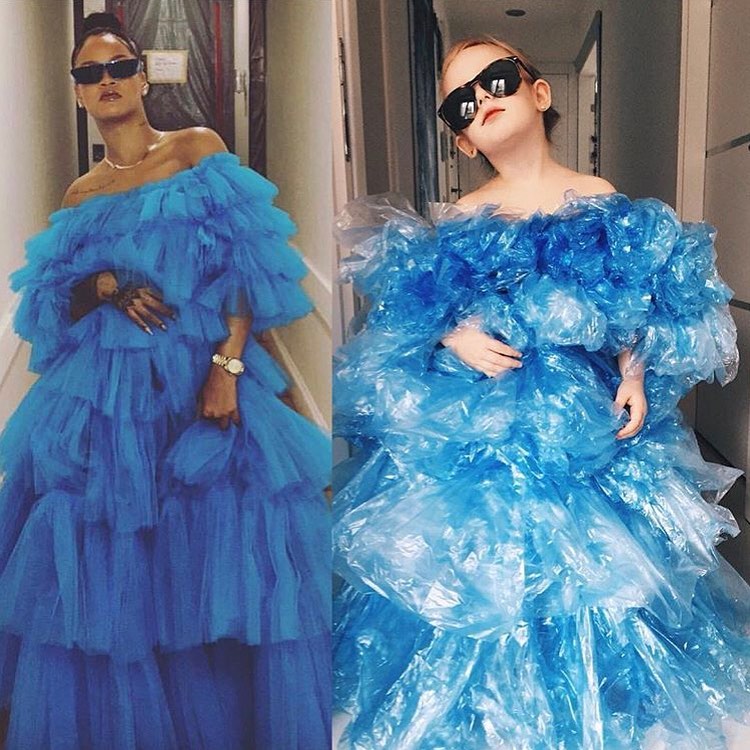 Photo Credit:
Source: BellaNaija