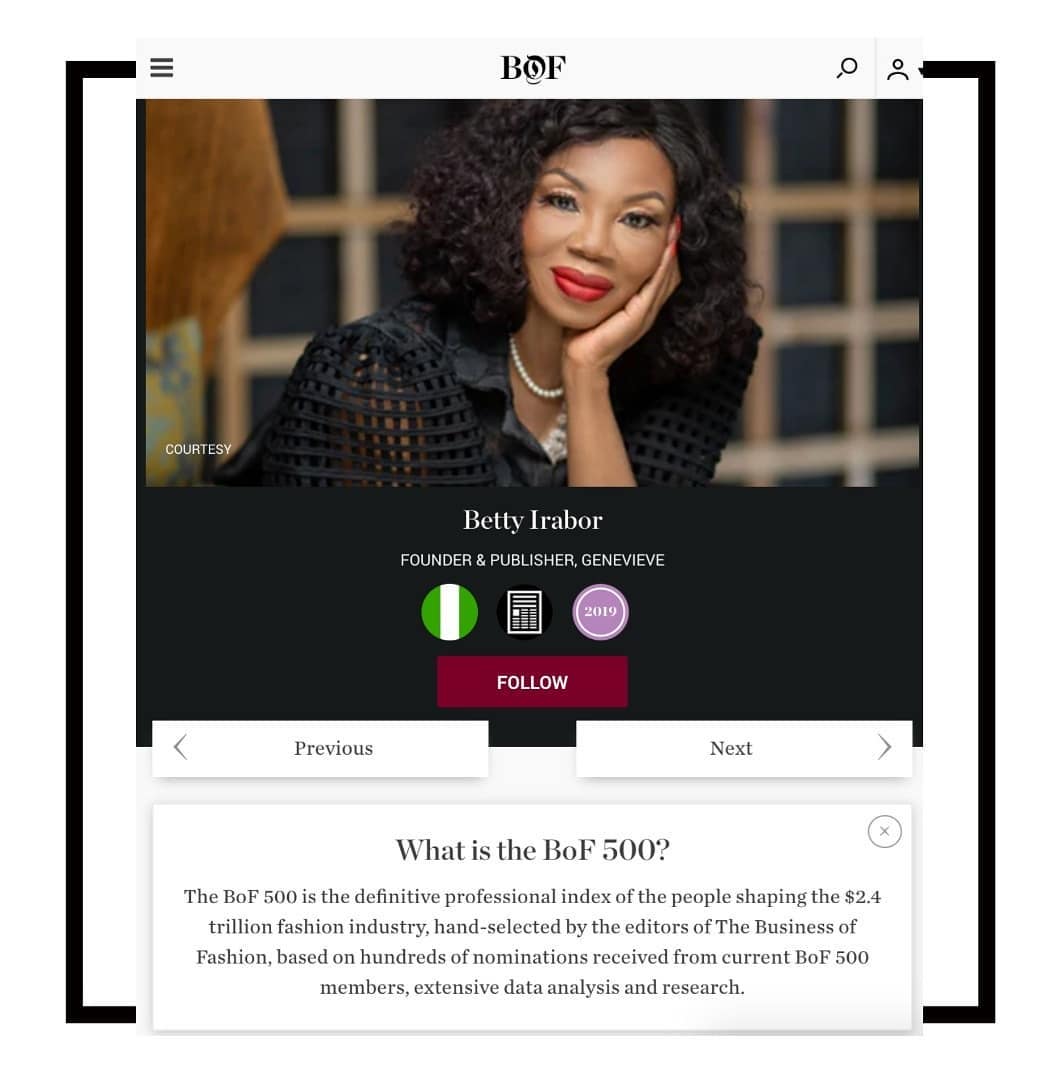 Media mogul, Betty Irabor and designer Kenneth Ize have been named in Business of Fashion's #BoF500 Class of 2019.
According to : "The BoF 500 is the definitive professional index of the people shaping the $2.4 trillion fashion industry, hand selected by the editors of The Business of Fashion, based on hundreds of nominations received from current BoF 500 members, extensive data analysis and research."
Acknowledging to the honour on her account, Irabor said:
Thank you @bof for recognising me as one of the 500 shaping the fashion industry 2019 along side other 8 African fashion Greats and my two favourites; Meghan Markle and Celine Dion.
It's great news coming on my 36th wedding anniversary today.
I dedicate this to THE G TEAM since 2003.
Kenneth :
Super honoured to join the 500 list!
It's been such an incredible journey so far, and I'm excited for the future!
Also happy to be repping 🇳🇬! Happy Independence Day!!!!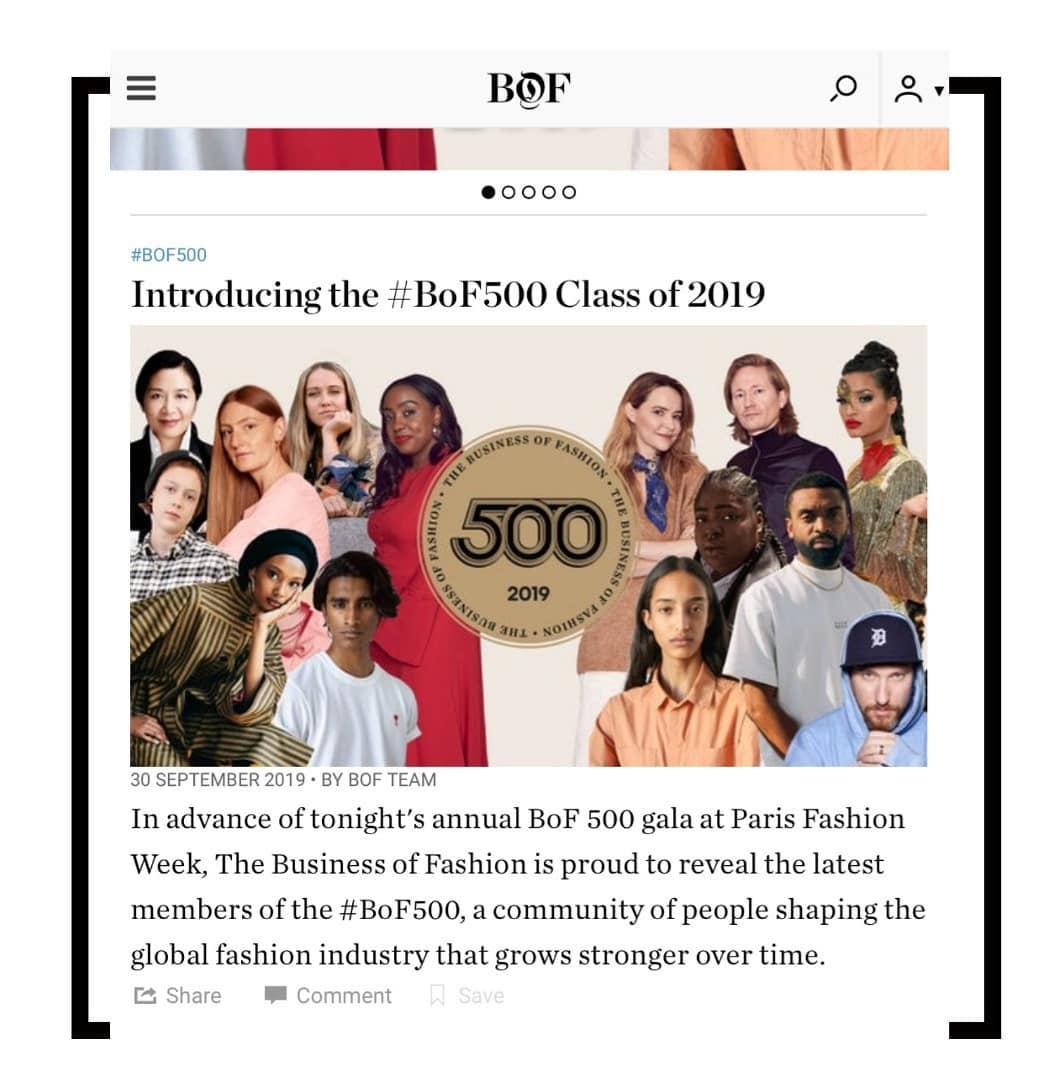 Source: BellaNaija