The concept of fashion week is simple: designers presenting collections for the following season to a room full of buyers, editors, media, other designers and industry experts.
From January to December, the fashion crowd in Nigeria is besieged with numerous fashion shows from among many others. Not counting the shows in the whole of Africa and around the world. For a fact, fashion weeks have so proliferated that you can attend them all year round.
A more worrying fact, however, is that people have stopped caring and less impact is made through these platforms in the long run on our struggling industry.
Designer Adebayo Oke-Lawal of Orange Culture caused a stir over the weekend with a series of tweets where he challenged banks, who are the giants behind majority of the fashion weeks around the country, to support the Nigerian Fashion industry through grants and investments as well as creation of fresh and innovative platforms for clothing, textile manufacturing and so much more.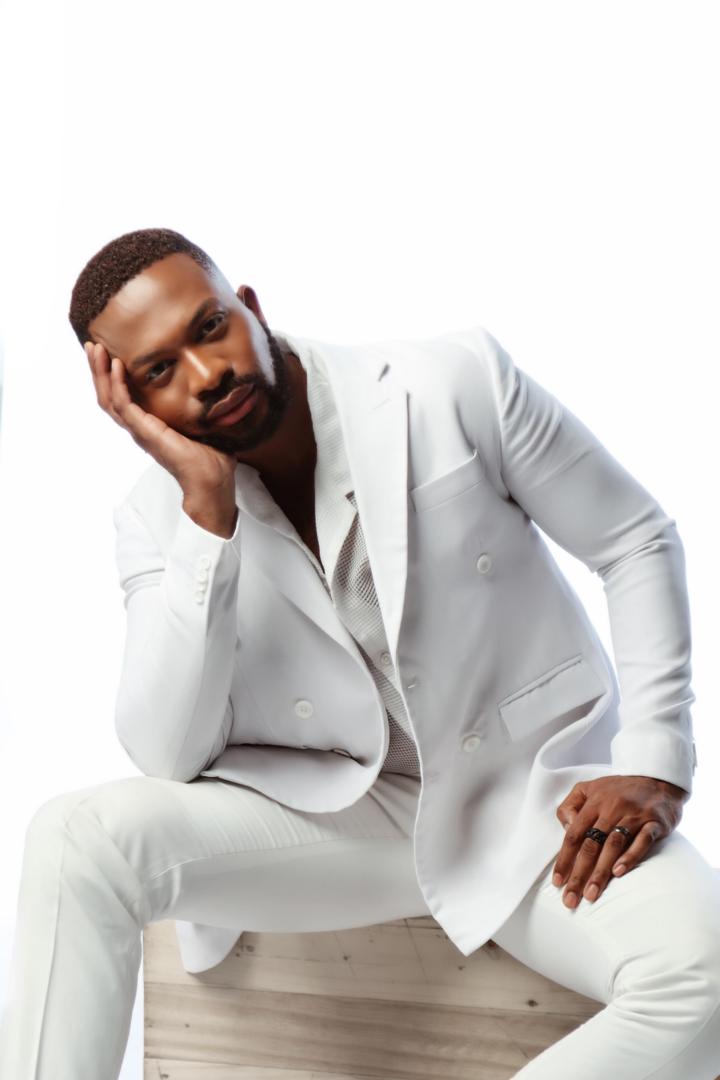 More African Fashion & Lifestyle Updates on
Read his tweets below:
Bayo's tweets have been generating a lot of comments from fellow designers, editors, models and more. A lot of people are also of the opinion that big organizations like banks, in actuality, are doing little to help the Nigerian fashion industry. Rather than creating more and more fashion week platforms, more investment should be put into the already established platforms, fashion schools and more, as well as grants, provided for fashion brands.
said
I remember when we spent hours talking about this Bayo. The business of Fashion is not an easy journey. There's certainly more focus on fashion hype than actual fashion skills, production and actual scalable fashion businesses. Although fashion shows and events are important, there needs to be funding in equal if not more attention for the production and sustainable end of things. The solution may not be about replacement but certainly should be an addition.
Funding is one thing and a second is the skill to know how to distribute funds within your brand by priority.
The knowledge of how to speak to your target market effectively is important. Many times designers release collections with the art of the collection in mind not necessarily selling the collection. Almost as a project rather than a business. Little information on how to access and BUY items for the customer.
Funds are great but a loaner or investor needs to be assured the education to raise money is evident in a designer/business owner.
In essence let's educate our industry first because funds isn't always the answer, knowledge is.
In essence growth on all ends and I'm happy you brought this up!
👏🏽 Oh my! I was literally having this conversation with someone recently. Totally agree with this – why not actually help the fashion industry here grow? Rather then padding the pockets of designers from already developed industries? Why not join forces with other existing fashion platforms to make them more formidable for an even greater impact in the industry rather than recreating the same thing. Idk I just get so stressed talking about this
I was gonna mention this the other day like It's almost become a competition we should be innovative . More support , more innovations , more growth in ways that can vénérait everyone and equally grow the economy as well as those involved not just designers . Models , how about they being scouts to fashion shows to select models , how about investing in manufacturing and production , how about paying models more . The whole industry needs to sit and have a talk . We care more about giving out what we don't even have just to get a headline .
The banks don't want to help. It is simply marketing strategy to increase revenue and to increase clients and leads.
They don't even stress to raise the money. Transfer charge and atm charge alone for the year will cover gtfashion week.
Gtfashion week gives people free slot but every vendor has to collect payment using Gtbank.
Yes that might not make them back the money but they sell the idea of their brand(Gtb) to people.
Youthful, fashion forward, innovative etc you name it.
They might also have a long term international plan so they have to execute in bits.

For instance, Imagine they start making it an African thing and they open banks in other African countries. Fashion week will be one of the easiest tool to get clients because I mean(they're already doing it in Nigeria which is supposedly the giant of Africa). Every thing is another strategy to grow business and make profit.
In conclusion, banks are the least people to care about entrepreneurship, fashion. They just want to make money and increase leads.
The government should care but they're just plain dumb.
No new ideas, they just copy off each other yet a lot of them are not hitting their loan disbursement targets as dictated by CBN. When they try to grant loans the terms will be outrageous. Only GT's quick loan seems reasonable but not everyone can get the required amount they need since it's the loan they grant is based on how much you've earned historically.
Agreed! The main question is whether their interest is really in developing the industry or having entertainment shows where they can get new customers to open accounts.
However, others believe the banks are already doing a lot by bringing international engagement through their fashion week platforms as well as providing smaller fashion businesses the opportunity to showcase and sell their products with their free-of-charge retail exhibition experiences.
Truthfully, the essence of these fashion shows and bringing in designers from outside is to open a portal of engagements and relationship building between our baby fashion industry and advanced fashion communities. It's to Foster a learning experience for our upcoming designers.
i honestly think this energy is directed at the wrong people. What banks are doing by giving merchants a platform FOR FREE is better that paying 30k/50k to do smaller exhibition with no turnout. The visibility and chance to make money and connections IS helping. Nigerian Banks: Their job is not to fix the fashion industry. They are in the business of money.
I think this energy should be directed at government, or top business women in fashion industry or whatever industry. If its HELP that everyone needs, those two are more suited.
Then there's another discussion stemming from this; what about models who benefit from working for numerous platforms and a lot of the time, get paid even higher.
, whose comment was greatly supported, wrote
I get what you're saying and I agree with your saying but y'all have to consider models when you're saying certain things . As a model we need more paying fashion events/seasons to survive , as it is Nigerian models are highly underpaid and overlooked so having more than one fashion show is how models make money . Majority of the Nigerian designers/stylist etc don't like to pay models and even if they pay little amounts . They don't get paid enough for editorials , some of them don't even get to book editorials or campaigns but we all look forward to the fashion season with excitement and joy . You could've made your point without cancelling fashions cause we need it . If we are gonna have this talk let's think about it properly consider every part of the industry.
So BellaStylistas, what do you think?
Source: BellaNaija