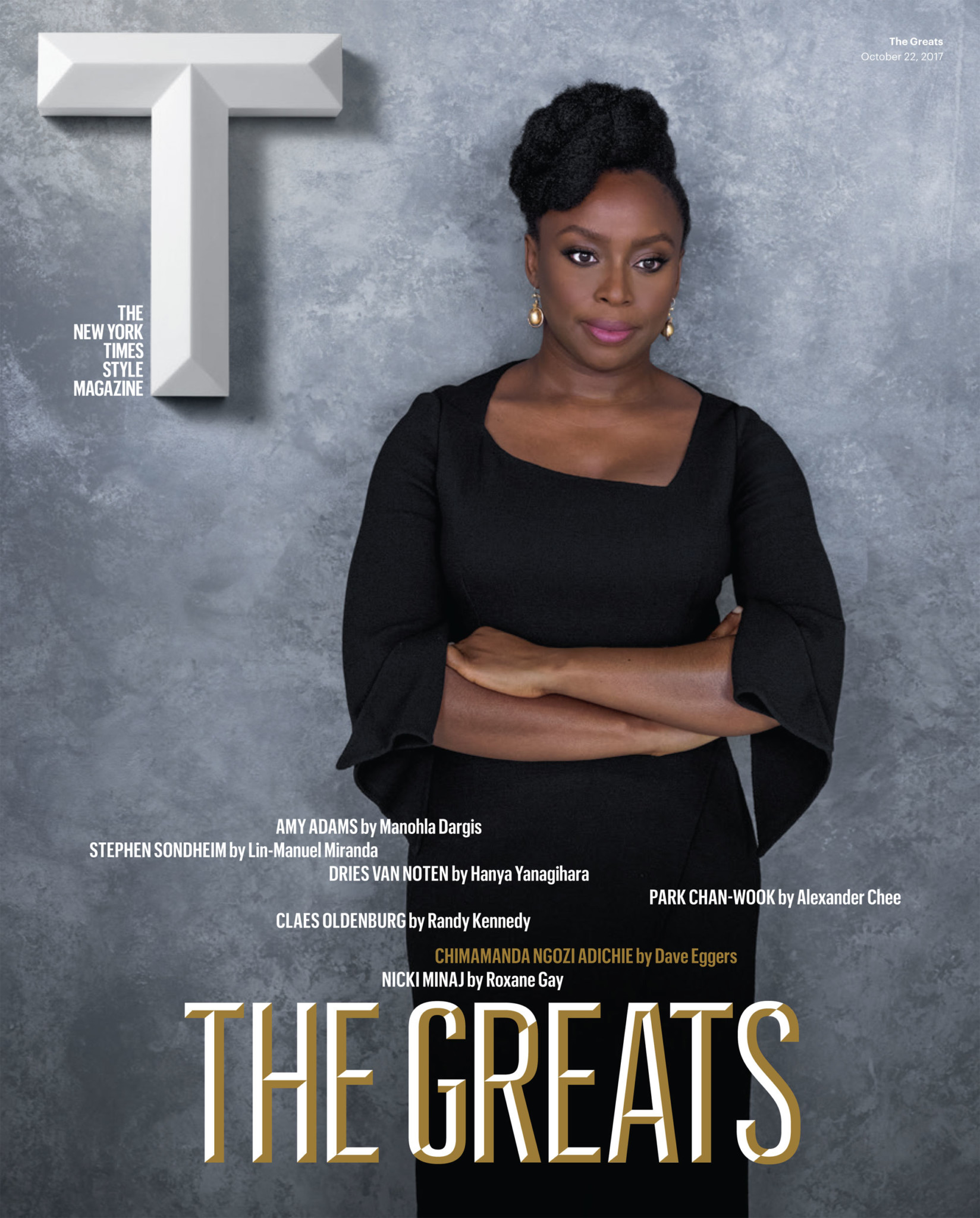 The New York Times Style Magazine has released its annual The Greats Issue.
Author Chimamanda Ngozi Adichie is one of the 7 cover stars featured in this 2017 issue as part of the magazine's plans to celebrate masters in their fields. Others include rapper Nicki Minaj, innovator of modern theater Stephen Sondheim, influential auteur Park Chan-wook, artist Claes Oldenburg, fashion designer Dries Van Noten, and actress Amy Adams.
Chimamanda talks about growing up in an upper-middle-class home of six children, and how she gave up a career in medicine for her true passion, writing.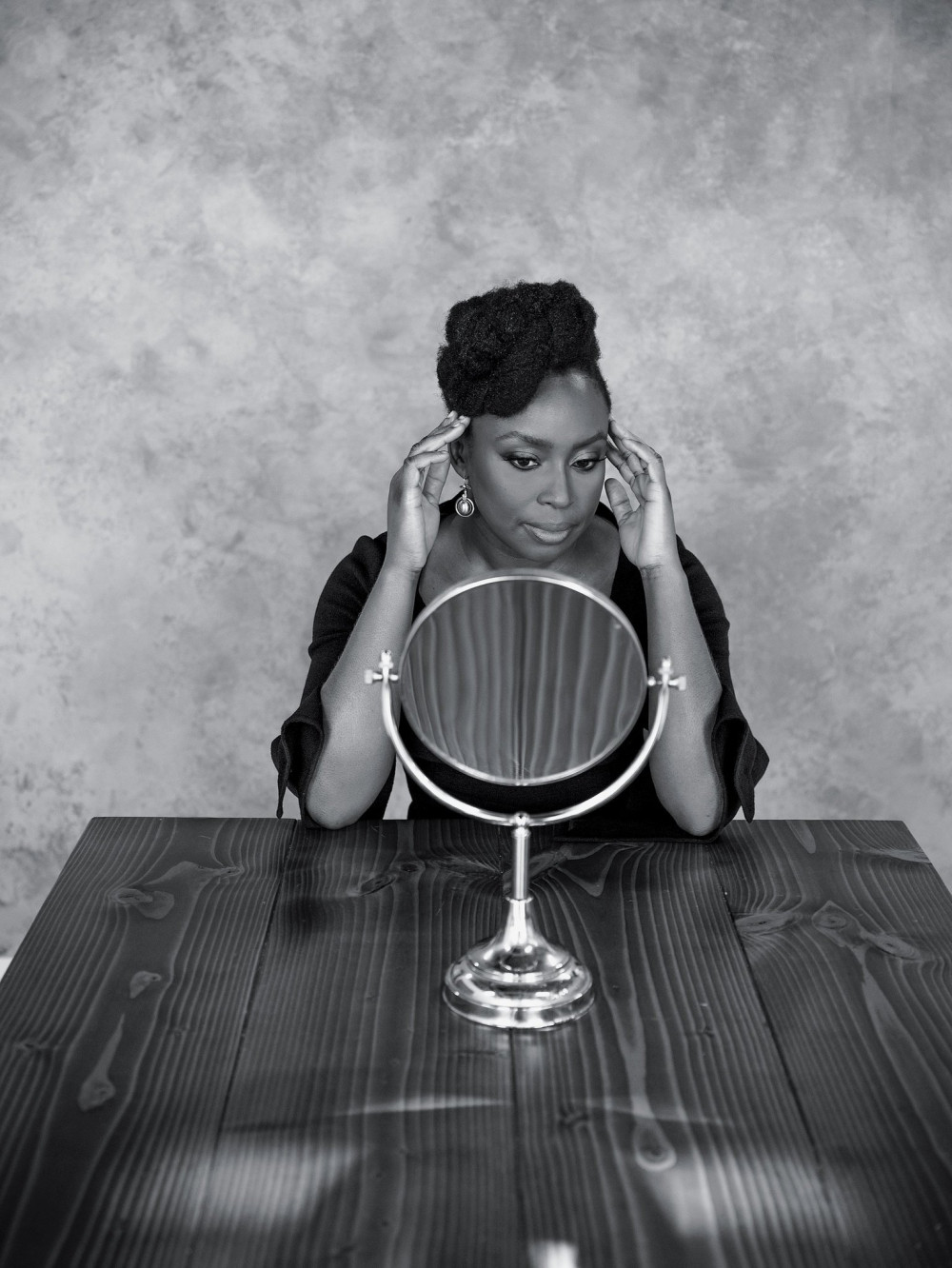 According to the editor of the magazine, Hanya Yanagihara,
Chimamanda Ngozi Adichie is one of those rarest of people: a celebrated novelist who has also become a leading public intellectual. In a culturally splintered age, her writings — on race, feminism and American privilege — feel bracing, and true.
Adichie was described as "a humanist, on and off the page". She is well known as a feminist through and through, in reply to a young boy she met in a high school who asked her how she balances life and motherhood she said:
I'm going to answer your question, but you have to promise me that the next time you meet a new father, you ask him how he's balancing his work and the responsibilities of fatherhood.
In the feature story, we learn about a more emotional side of Chimamanda as she narrates a scenario where she was moved to tears while one of the public school students who had written essays called Having to Tell Your Mother Is the Hardest Part as the boy read his writings on dealing with his parents' death. She described it as "clean and pure".
See the other covers below:
Read the cover features on
Source: BellaNaija