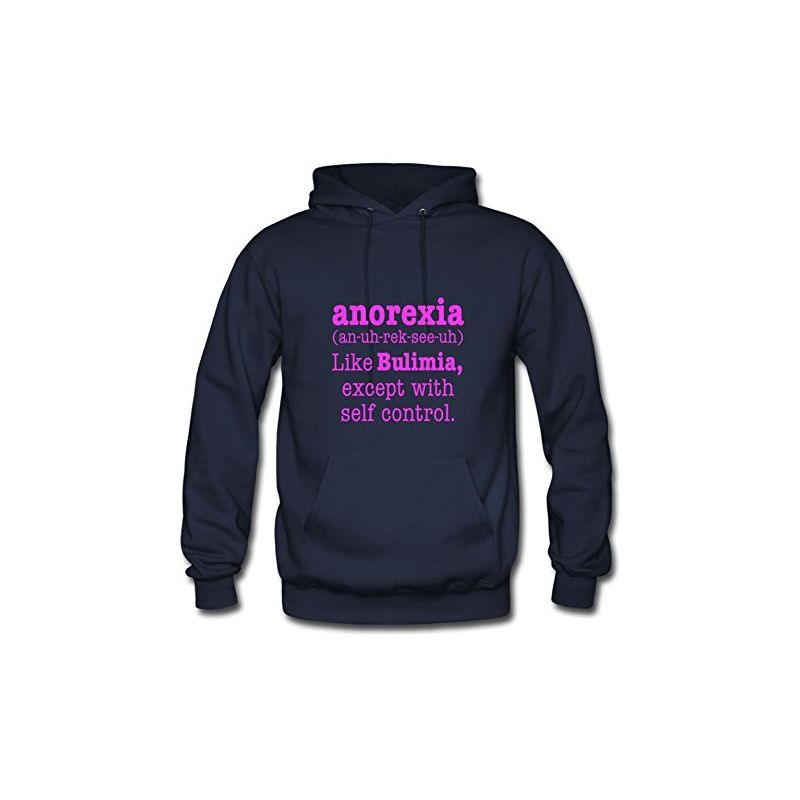 A $25.88 black hoodie which reads Anorexia: Like bulimia, except with self-control sold by retailer ArturoBuch on Amazon is currently stirring up controversy as people are asking the e-commerce site to take down the product due to the insensitive phrase on it.
The item has a one-star rating from 60 reviews and a collective demand for Amazon to remove the item.
One person's review read:
This is offensive and wrong!! This needs to be removed. Would you print a sweatshirt joking about cancer? Eating disorders have the highest mortality rate of any mental illness and is no joking matter. Every 63 minutes someone dies from an eating disorder. Take this down immediately.
There is also backlash on Twitter, where the hashtag made rounds.
Source: BellaNaija