Sticking to her campaign to 'Wear Nigerian', Chimamanda Ngozi Adichie rocked a gorgeous piece from Nigerian fashion brand Funke Adepoju to deliver a keynote speech at the 2018 Holland Awards Dinner.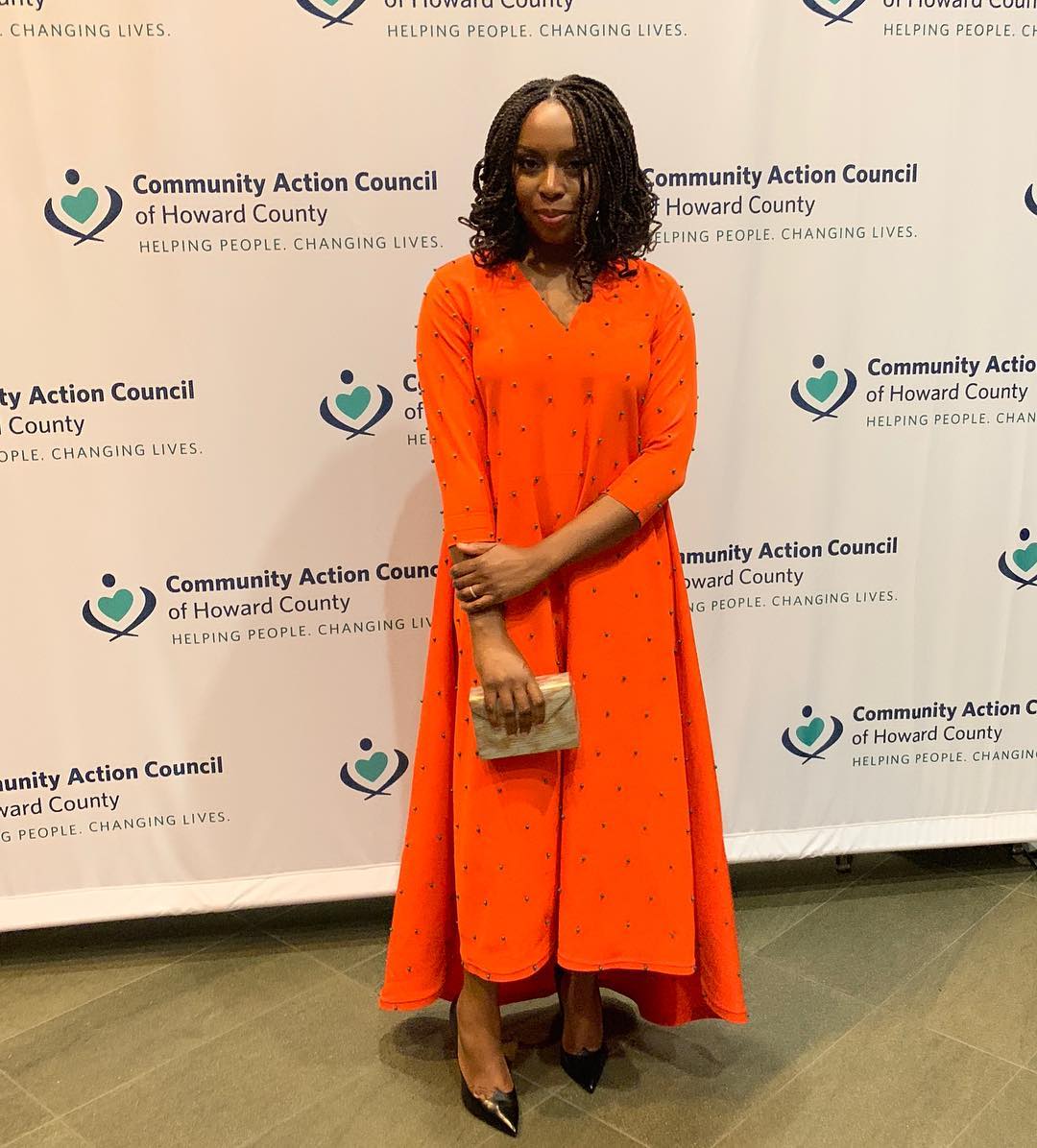 The Holland Awards Dinner, named in recognition of Reverend John W. Holland, annually recognizes an individual or organization that demonstrates extraordinary commitment and dedication to serving the most vulnerable in Howard County.
The 2018 honoree was Vivian "Millie" Bailey, who received the Humanitarian Award for her lifelong contribution to Howard County.
Chimamanda Ngozi Adichie was the keynote speaker.
Source: BellaNaija