Hey BellaNaijarians!
We officially kicked off a monthly friendly competition recently, where you, the BN community, nominate your favourite small-scale business and the highest nominated business gets a FREE post on the BellaNaija website and BellaNaija social media pages (Instagram, Twitter & Facebook).
The winning business becomes our #BNShareYourHustle feature of the month.
For this month, after a thorough check, the winner was Penchant by SHC | @penchantbyshc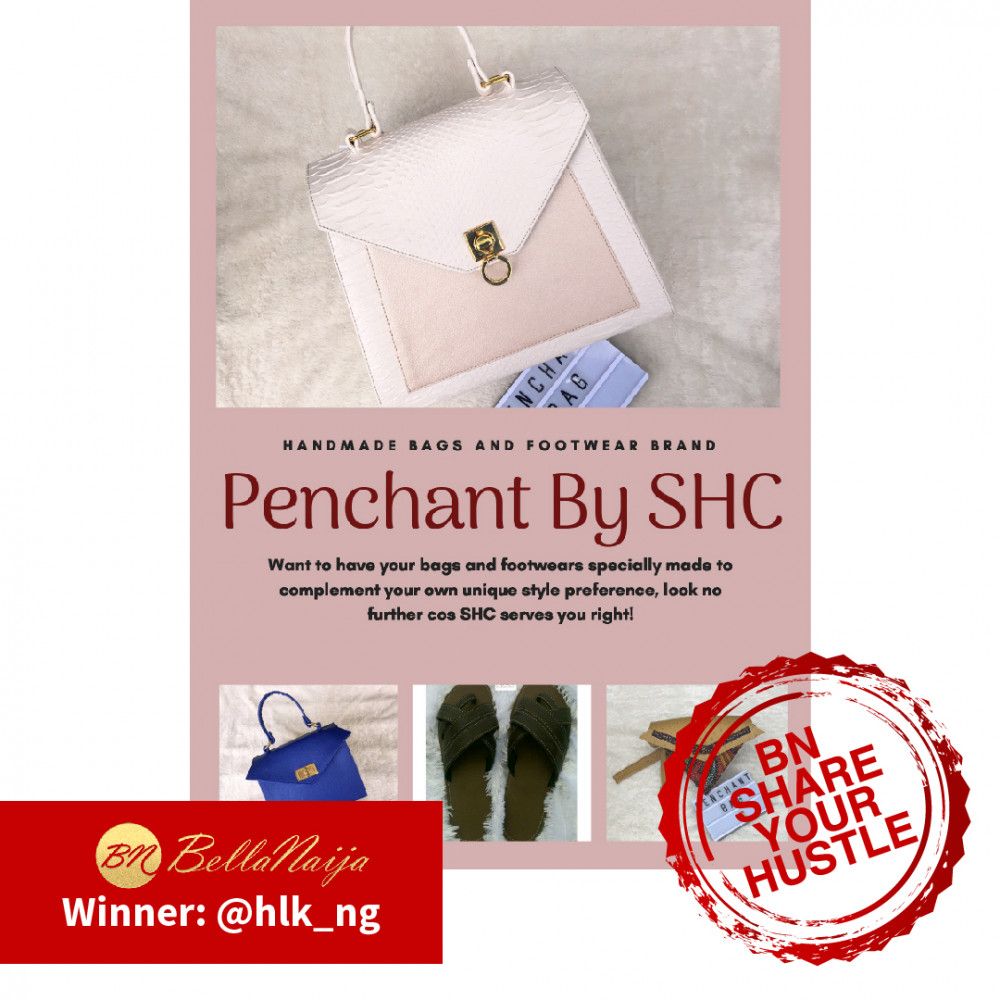 You know how good the "Oh wow, you've got a great taste!" compliment makes you feel? Guess what! You can feel that good every single day when you rock a PenchantBySHC Bag or Footwear.
They are a proudly Nigerian brand in the business of creating trendy, durable yet affordable bags and footwear that effortlessly cause heads to turn.
Fun Fact: They produce specifically to your unique taste and preference. As such, chances are that you might not find anyone who owns the exact same piece you own and even if you do, you can bet it's just a few of you.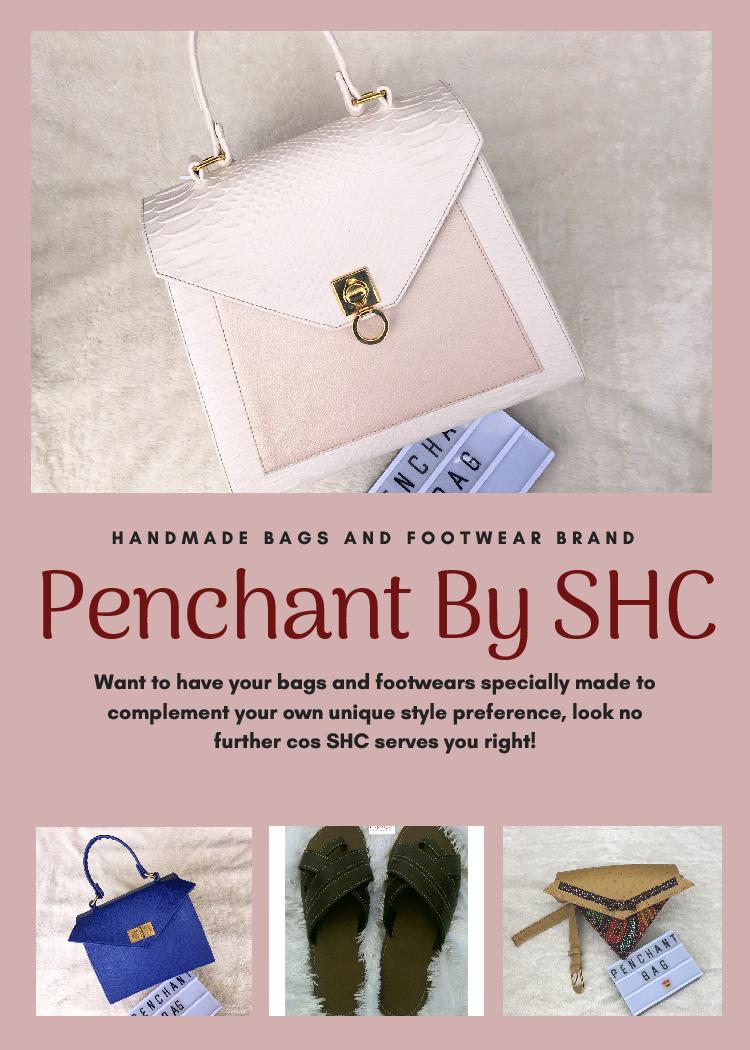 Their services include:
Wholesale and retail production of bags and footwear.
Contract production for other brands.
Training programs.
Want to know more? Please reach them through these channels:
Instagram:
WhatsApp/Call: 08100658161
Email: [email protected]
Source: BellaNaija