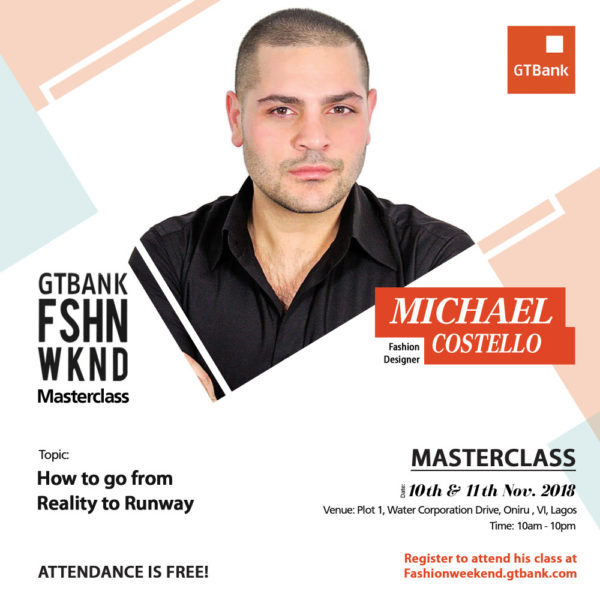 Fashion Designer: Michael Costello is one of the most prominent celebrity designers in the world. Renowned for his eclectic fashion pieces, the self-taught designer has created exquisite pieces for top personalities like Beyonce, JLo, Lady Gaga, amongst others.
A Project Runway alumnus, Costello has since blossomed into an international household name, having created stunning pieces which have graced the covers of top-shelf magazines such as Vogue, WWD, New York Times and Harper's Bazaar. His designs have also been featured in major TV outlets, including CNN, Access Hollywood and E! Network.
Date: Saturday, November 10th, 2018.
Time: 6 pm– 6:45 pm
Venue: Plot 1, Water Corporation Drive, Oniru Estate, Victoria Island, Lagos.
Michael Costello will be at the GTBank Fashion Weekend where he will share tips on How to go from Reality to Runway.
To register for their master class click .
———————————————————————————————————————
Sponsored Content
Source: BellaNaija