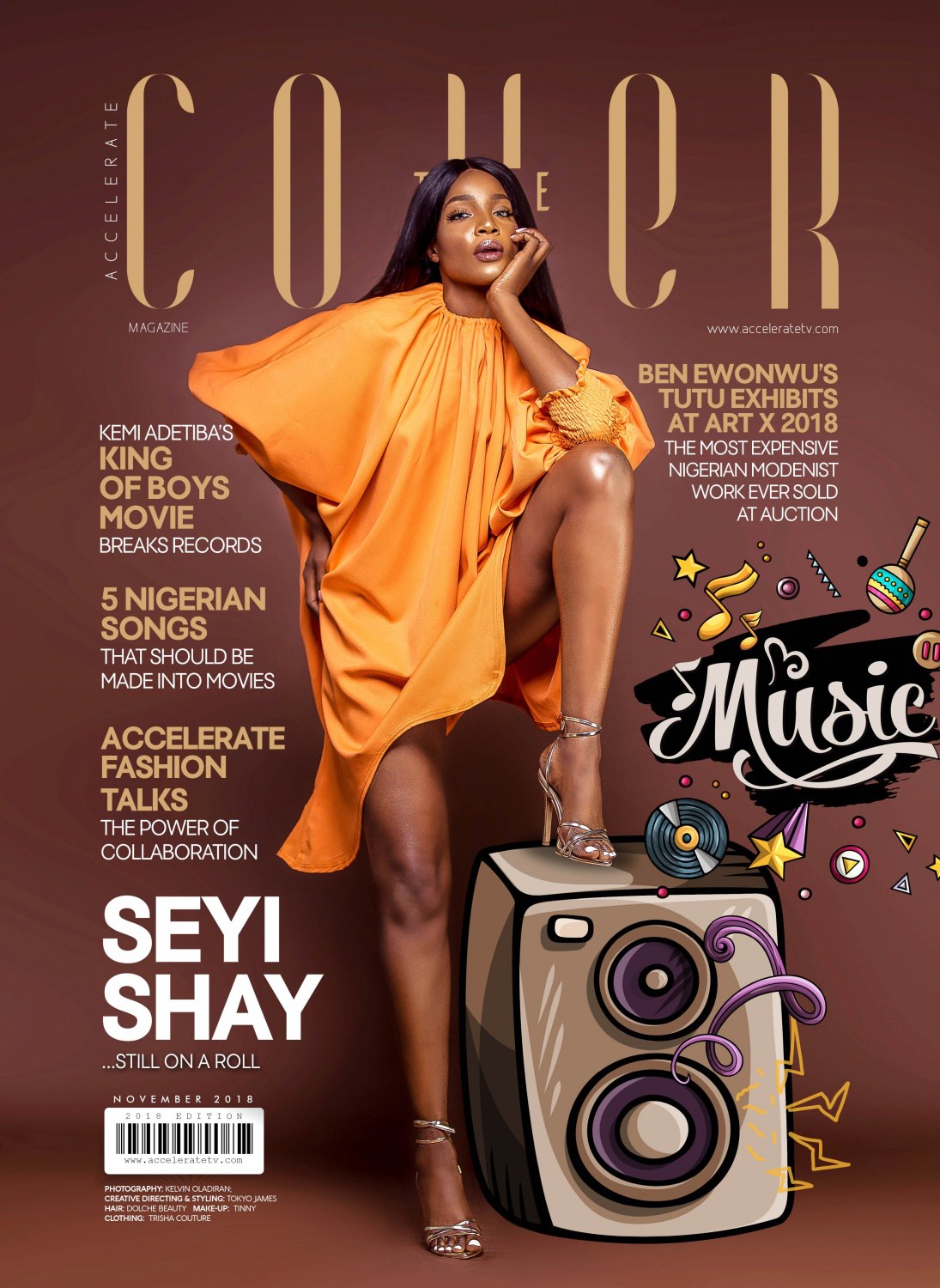 Singer and Songwriter Seyi Shay is on the cover of the newest issue of Accelerate TV's magazine
In the interview for the cover feature, she speaks to Oluwaseun Ashiruabout her unique style, music, her personality and so much more.
Read excerpts below:
On her experience in Atlanta: The music scene in Atlanta is constantly buzzing, they always support themselves. I was in the studio for about 8 weeks or so and on the sixth week, I think, the week that Sarz was around, G-Eazy came to the studio and we had a really cool get-together. It was almost like we were celebrating the completion of my new project.
He came down with Ludacris, Meek Mill and many more. So many people came through, we listened to the music and everybody was blown away, everybody was just so excited about what was about to happen with Afrobeats globally. I'm glad to be part of the ride, I'm glad to be part of this evolution because it means that now I've come into myself and I'm ready to just take over the world (laughs).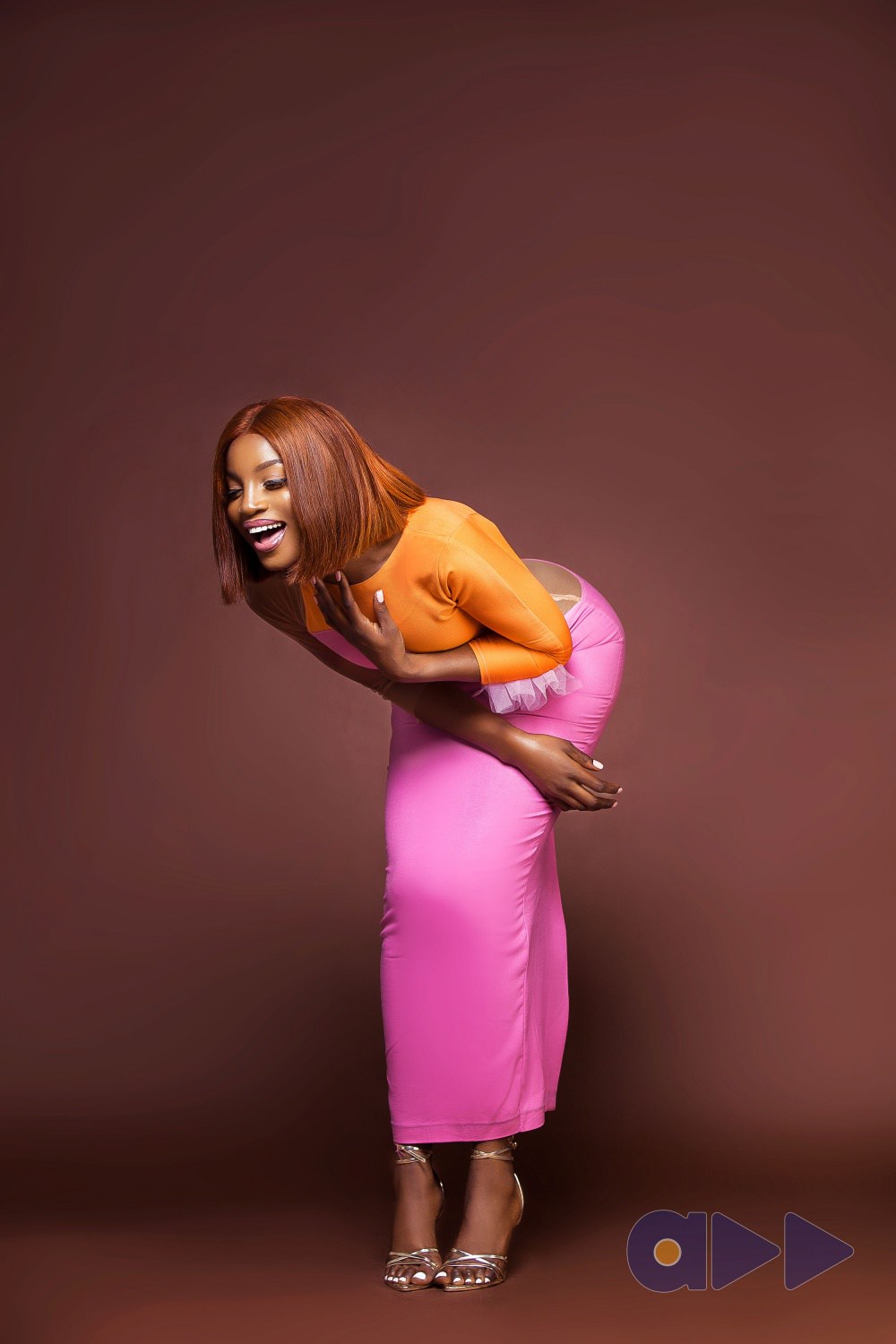 On her style: Well my style is very dependent on my mood and luckily sometimes my mood is fashionable, sometimes people love what I wear and sometimes people don't. You can't always get it right, especially if you're, I would say an entrepreneur at fashion, in the sense that I don't follow trends, I tend to just wear what I like or what feels really cool and comfortable and luckily people like it. I collaborate with really great designers and really fantastic stylists. My favourite designers all over the world are Nigerian designers. Not because I'm Nigerian, but just because of the innovation, creativity, colours, texture and the culture. You just can't get it anywhere else.
Of course, I love my Italian and French designers but I will always be faithful to my African designers. They got me this far and you know everybody is trying to jock us right now (laughs).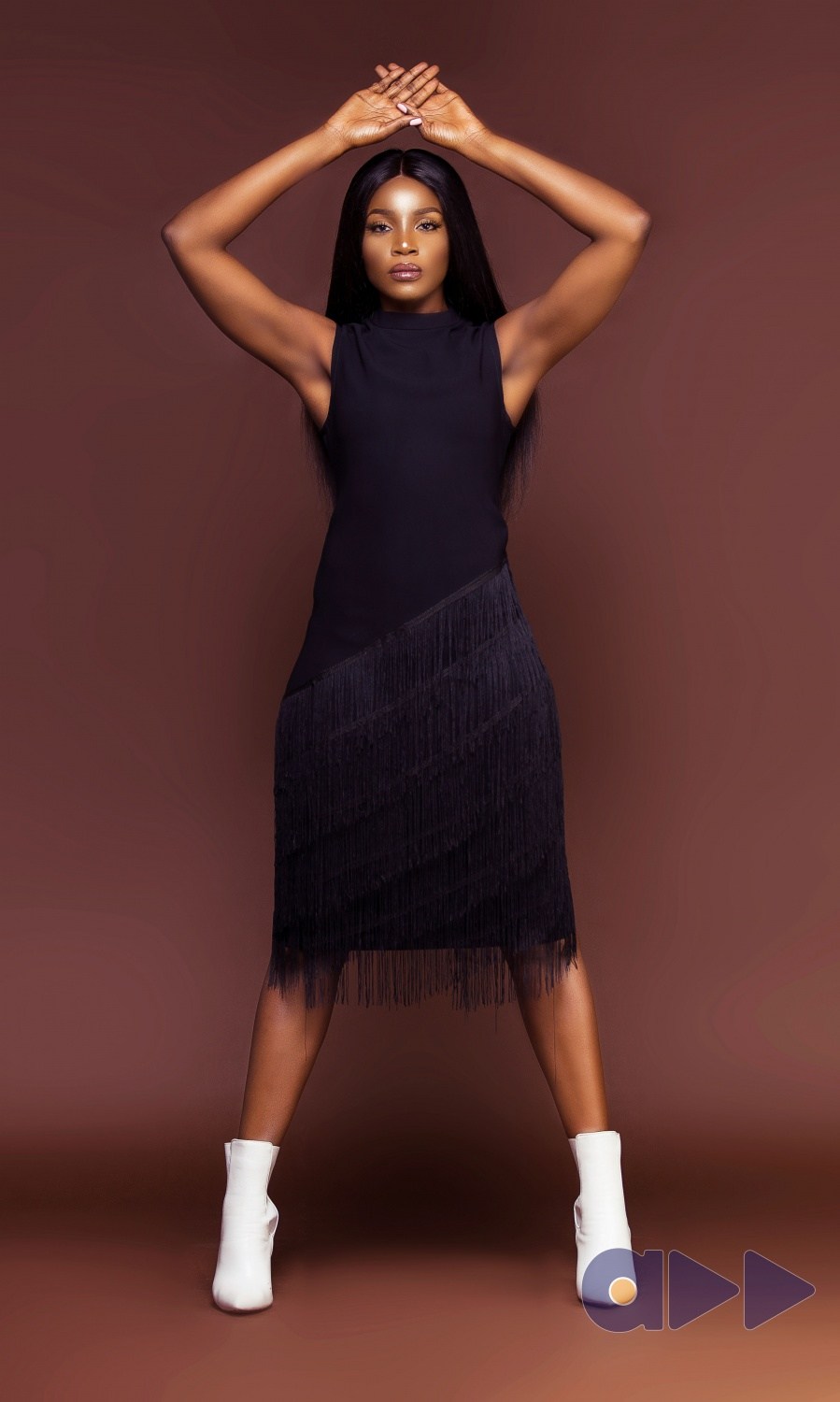 On the difference between Seyi and Shay: Well, the difference between Seyi and Shay I guess is, Shay is like how that name Shay sounds, a little bit larger than life a little bit more of Barbie, a little bit more flamboyant and more of the entertainer. Shay will always try different hair colours, different lengths of wigs and weaves, different styles and will always experiment with different clothing.
Whereas Seyi is like your girl next door, never really been too much into designers that are so common or popular but more into finding new designers and new fashion, more of a pair of leggings and a T-shirt or a kimono kind of chick with the short haircut I've been rocking since I was 17, no make-up but clean and just sitting pretty. So that's the difference.
On stage, I'm always Shay because I find Shay to be quite entertaining and interesting. You never know what you're going to get next with Seyi. I'm talking right now as Seyi, just in an interview, just normal, you know (laughs) playing it safe but still just normal and relatable at the same time and that's the difference between the two.
Watch:

Source: BellaNaija