Lady Gaga has set the pace for the major fashion moments that we are set to witness tonight at the Met Gala 2019!
As one of the co-chairs, the singer did not disappoint bringing a full squad to the pink carpet at the Metropolitan Museum of Art on Monday (May 6) in New York City – it truly takes a village.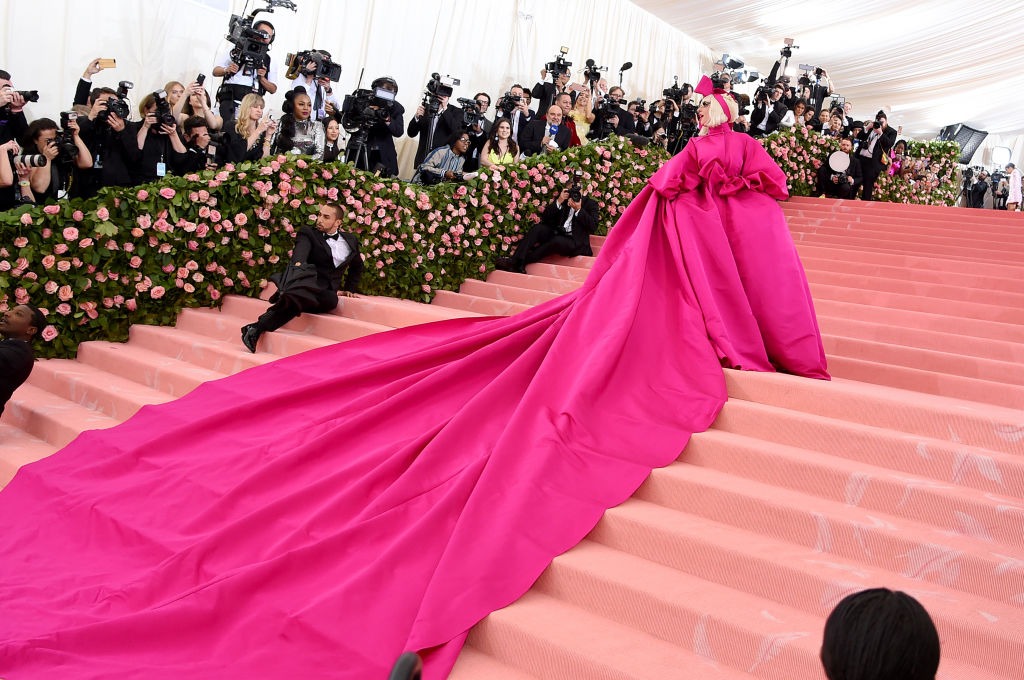 She wore four different looks while arriving on the carpet; Starting off with an over-the-top pink gown, Gaga kept on pulling off her looks layer after layer, each time reveal high-fashion ensembles that topped the last.
Making a glamorous entrance with her friend and the designer behind her ensemble tonight – Brandon Maxwell, she arrived in the company of a choreographed group of men dressed in black who danced around her on the stairs with umbrellas in hand.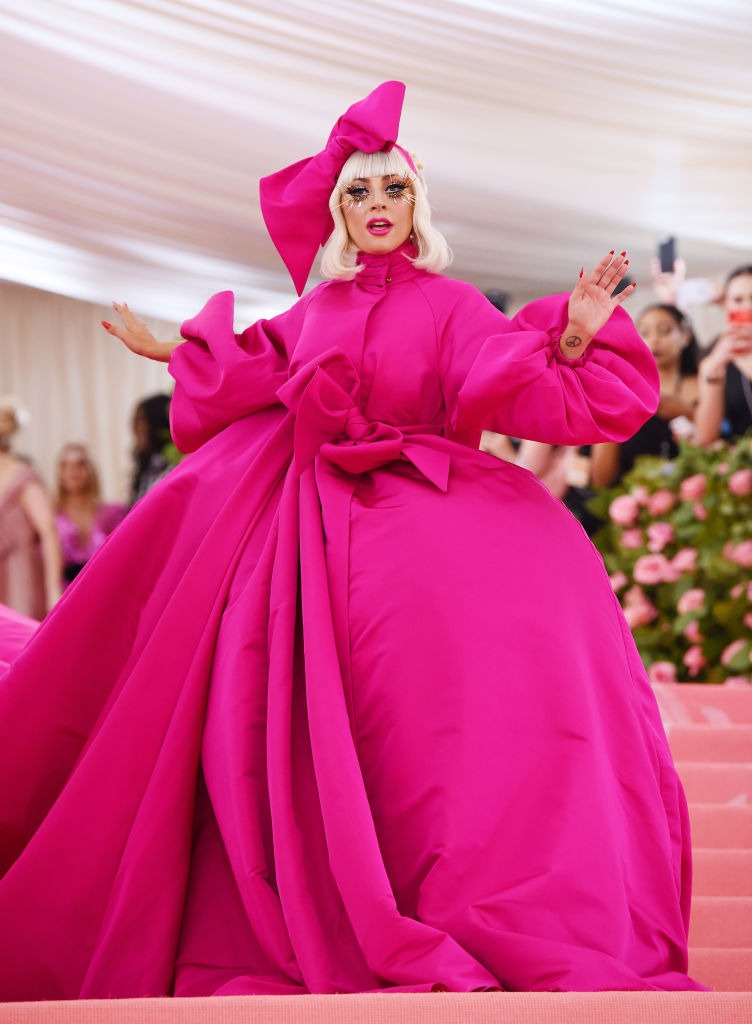 Her first look was a flamboyant parachute style dress that definitely lived up to the "Camp" theme of the evening paired with two giant bows; one on her head and another midriff. A gentle tug at the bow ties revealed a jaw-dropping black ball dress and she quickly struck a pose with an umbrella in hand.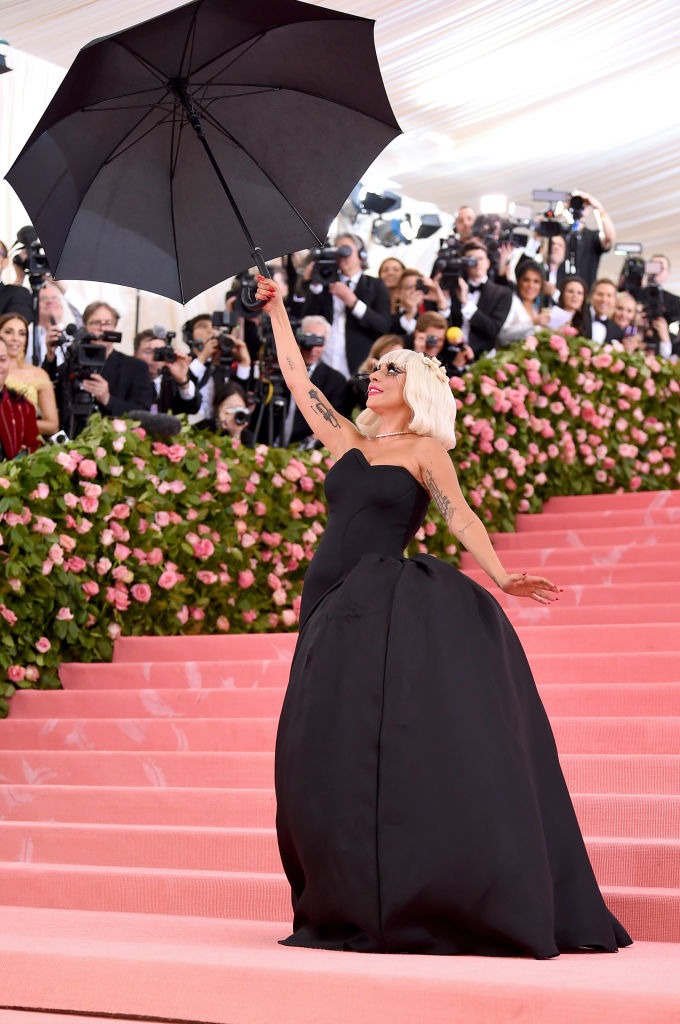 Next, Gaga took off the black gown and showed off her slender frame in another pink look.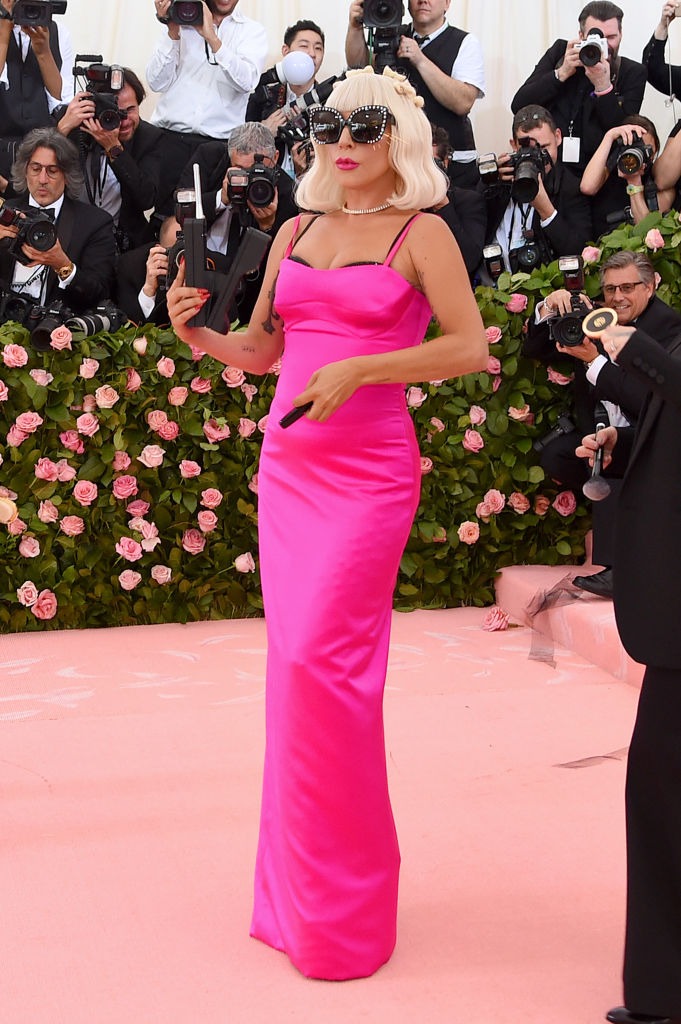 When the photographers thought she was done, she switched it up again while pretending to receive a call on a cell phone, unzipped her dress, and started striking poses wearing only a bra and panties.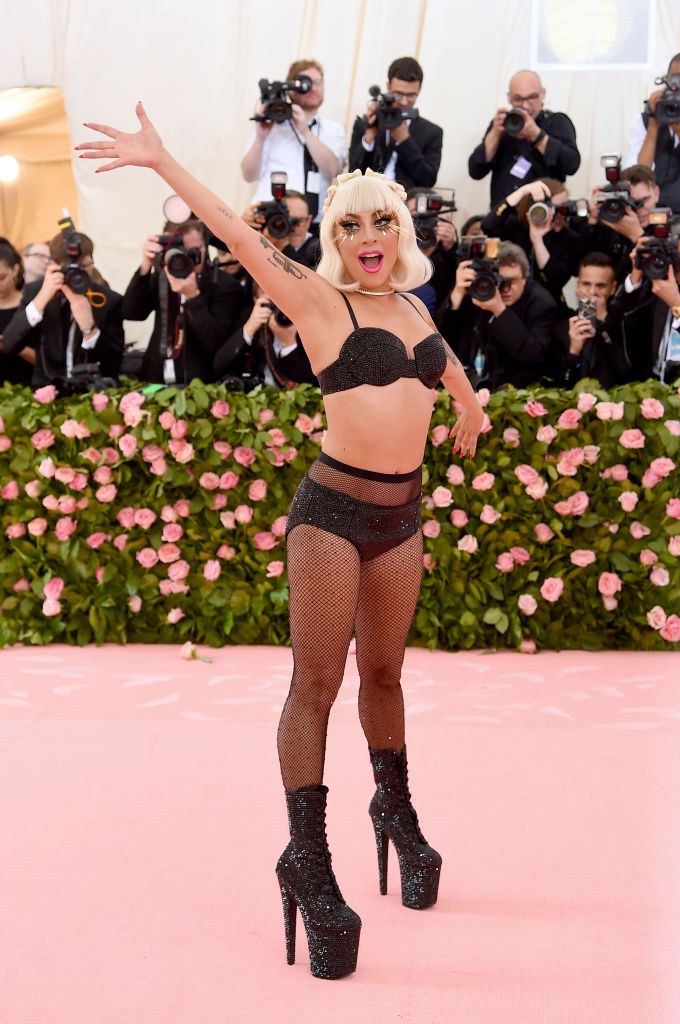 Photo Credit: Getty Images
Source: BellaNaija