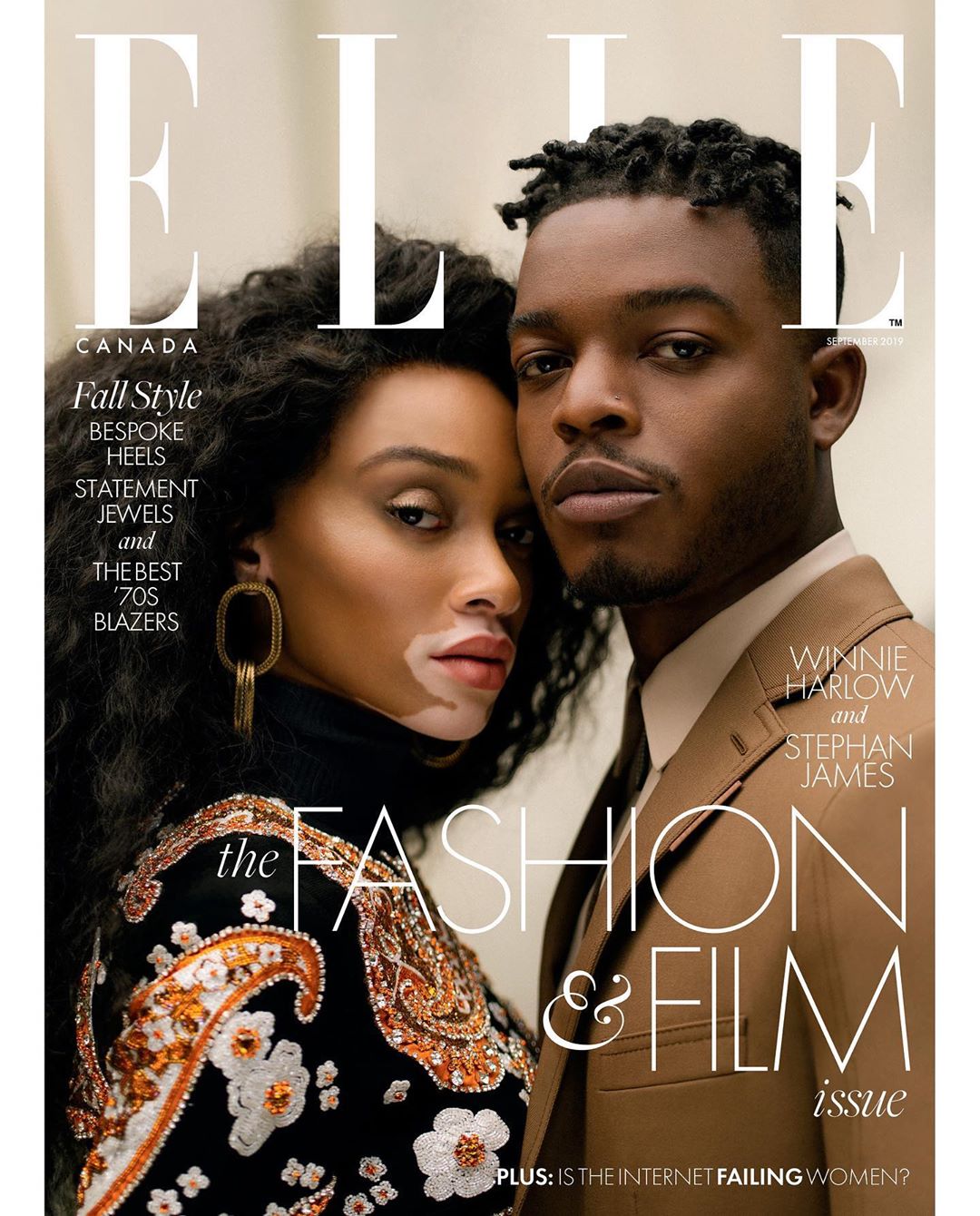 Canadian Model Winnie Harlow and Actor Stephan James are the cover stars of ELLE Canada's Fashion and Film issue. The duo feature a variety of looks for the cover feature as styled by.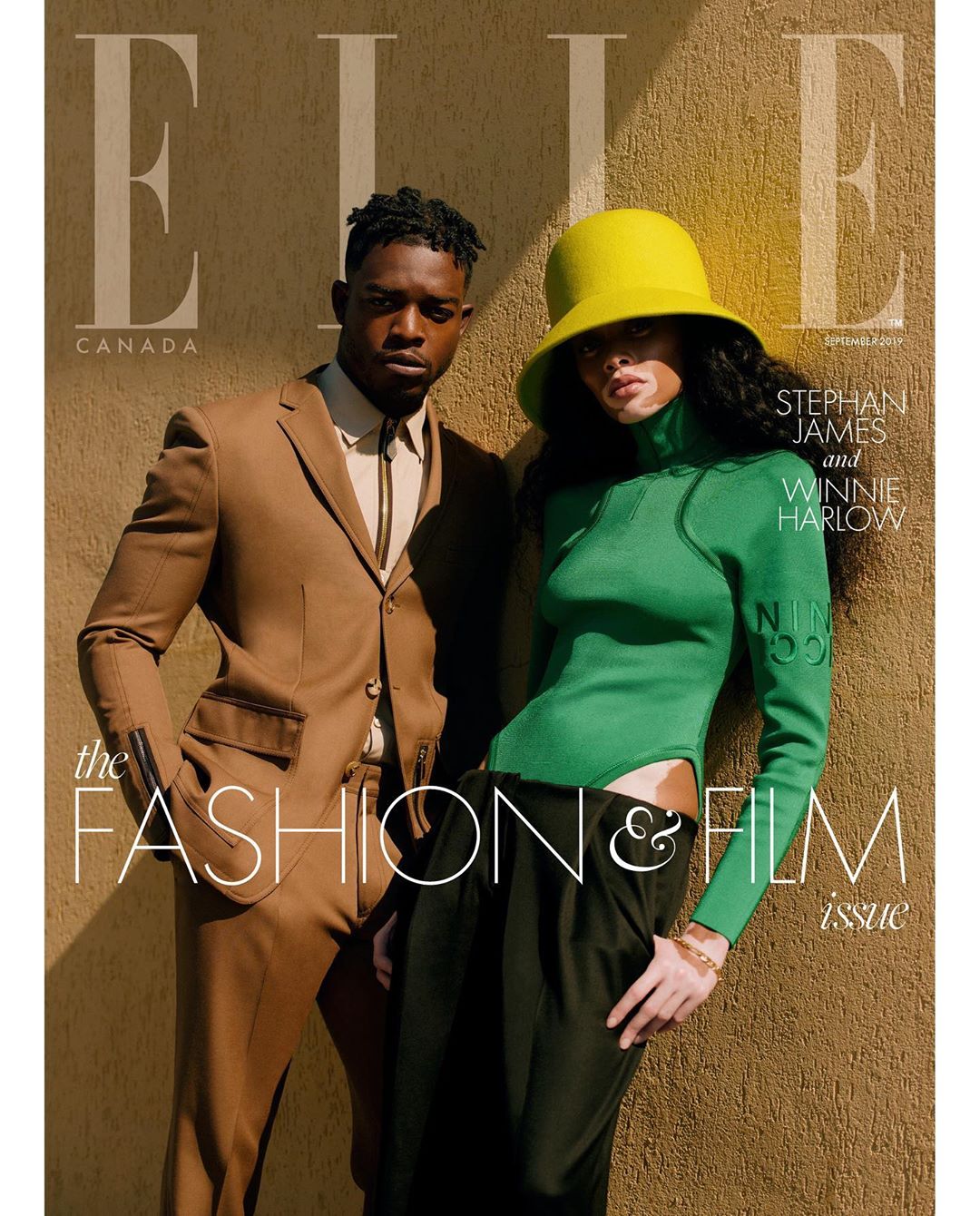 The Canadian-based stars also get candid with ELLE about having careers outside their home country, their journeys so far in the States and what's still to come.
Winnie on speaking her mind in the modeling industry especially as a woman of colour
I find it difficult; it's not comfortable [for me]. But the worst you can get is a 'No.' I'd rather go to sleep being proud that I stood up for myself and didn't put myself in an uncomfortable situation—at work, in a relationship, whatever part of my life. I've realized that my happiness and my opinion of myself are more important than whatever anyone else has to say.
Stephan on being black in Hollywood
There aren't a lot of young black leading men in this new generation. I wish there were a thousand of us, to be honest. [White actors] get to do varied types of work, and I want [black actors] to be able to just exist and tell stories because you're the best actor for the job—not just black-specific stories because you're a black actor.
Read the full interview .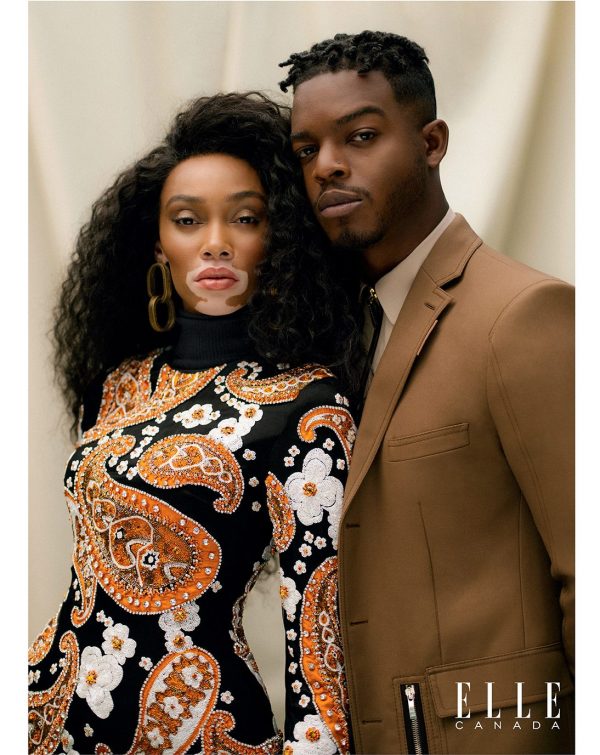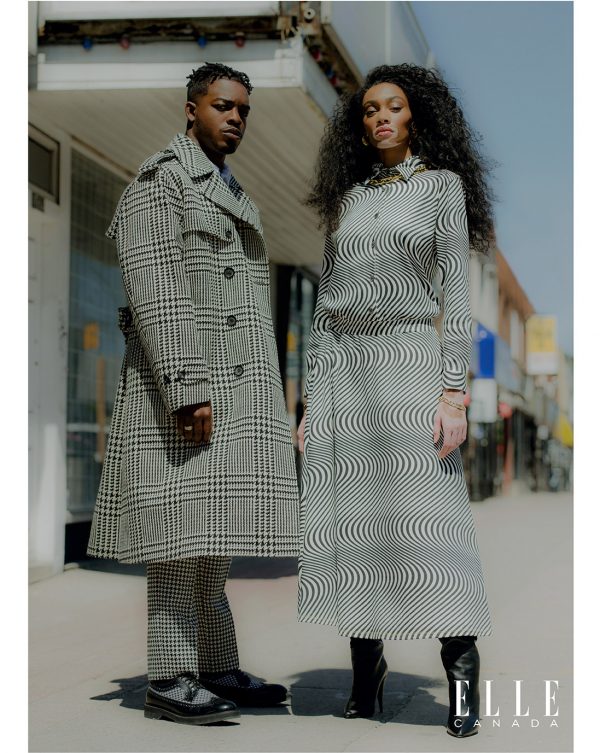 Credits:
Editor-in-Chief
Styling
Creative direction
Art direction
Hair
Makeup ‪ ‬
Photographic Team
The fun doesn't stop here, visit www.bellanaijastyle.com for more on African fashion and lifestyle now!
Source: BellaNaija