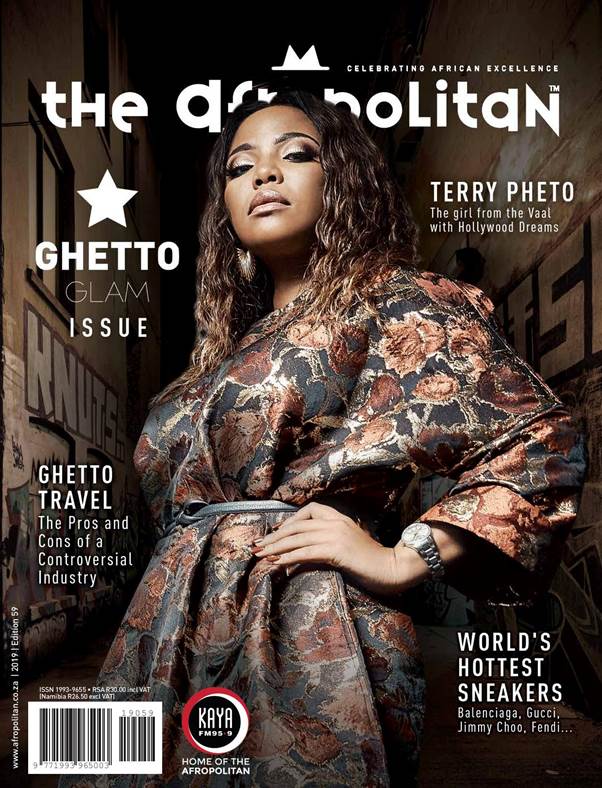 Award-winning South African actress, Terry Pheto is the latest star on the cover of the latest edition of "The Afropolitan Magazine".
The Afropolitan takes a look at Terry Pheto's journey over the years, carrying through the theme of "always knowing where you're going but remembering where you've been".
Terry Pheto shares about growing up in a township and how having a clear vision, strong team and an open mind can take one far. The cover was shot on location at the Houghton Hotel.
Terry Pheto's cover feature on The Afropolitan comes off the back of her winning Best Actress at the recent British Urban Film Festival (BUFF) Awards and the announcement of her partnership with Swiss watchmaker, Longines, as a Family Member.
Read excerpts of her interview below:
What are the most significant similarities (and differences) between living in township and living in Hollywood?
I was born and raised in Evaton, a dusty street township in the Vaal. The comparison between Evaton and Hollywood are day and night but strangely my high school name was Beverly Hills High School; so I guess, in a weird way, the stars have always been aligned for a girl from Evaton with Hollywood dreams
What street-smart knowledge have you been able to bring to a glitzy career path?
I know how to engage with people from all walks of life and I know how to protect myself from undesirable people and situations. But most off all, I know how to make the most of an opportunity.
What was the fanciest moment of your life?
I've had a couple! I walked the red carpet at the Oscars, I sat front row at the Paris Fashion Week with Louis Vuitton and then I took The Blue Train to a five-star safari resort in Limpopo! And more recently, I just attended the Glamorous Longines Prix de Diane in Chantilly, in France.
Who has influenced you most in your life?
My mother. She's always been a visionary and a hard worker. I still look up to her and ask her for advice, especially with balancing my profession and business.
Who do you feel you have influenced most in their life?
I hope that I've managed to influence anyone who comes from hopeless situations or humble beginnings and for them to know that their dreams are valid too.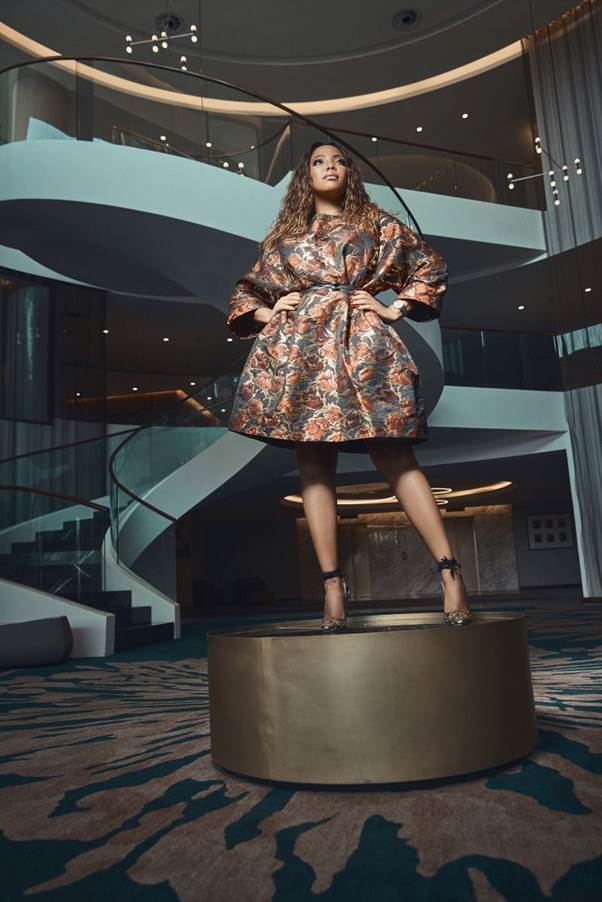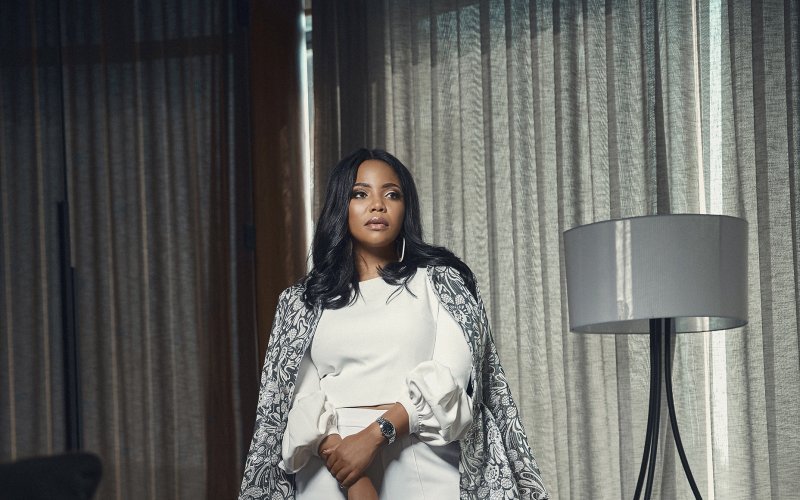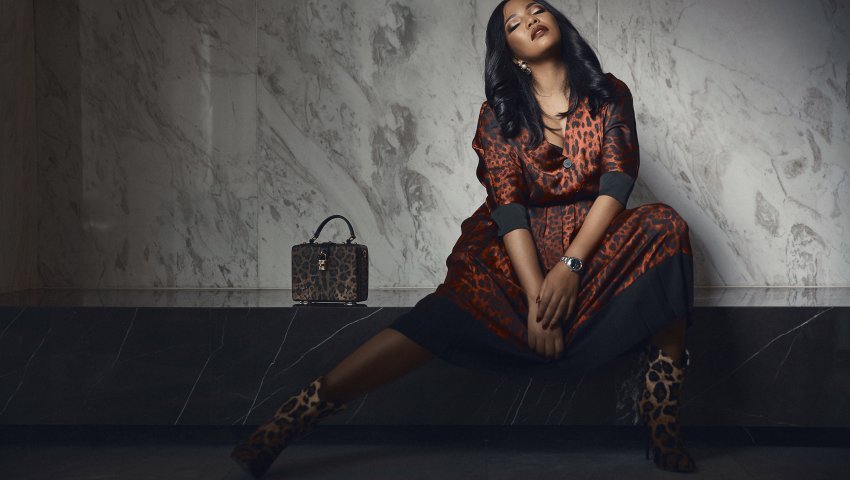 Photo Credit: :
Source: BellaNaija