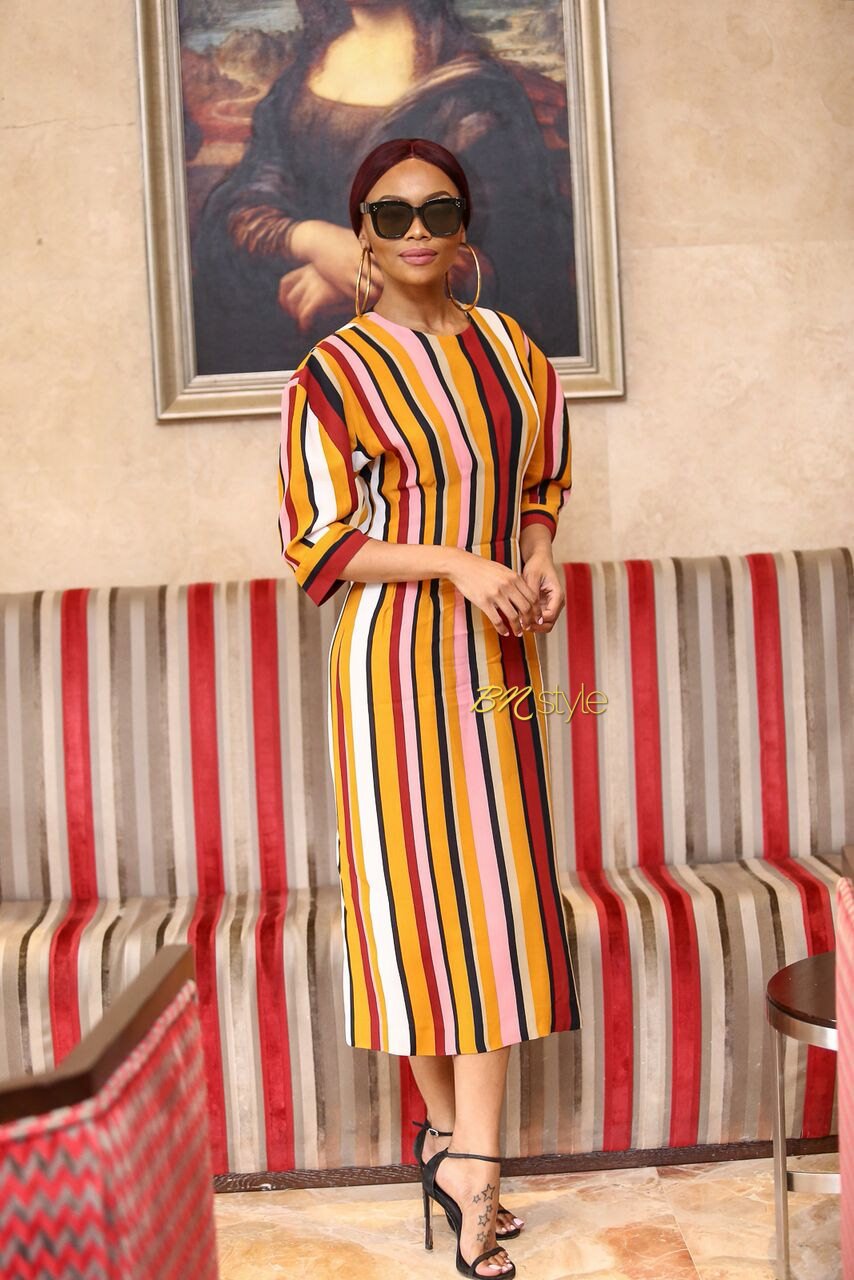 We've all been there before. You meet a woman who is more phenomenon than mortal and you are blown away by her, what she has to say, what she represents, and the way she is always impeccably put together. The BellaNaija Style team is in agreement that Bonang Matheba is definitely our Girl-Crush, so we were delighted to catch up with her before she headed back to South Africa and discover more about her passions. Let's just call it discovering a bit more about the woman behind the global brand.
***
BellaNaija Style: What are your top three travel destinations?
Bonang Matheba: "Top three destinations, I really love Paris, there are so many lovely elements to it; it has beauty it has fashion, it has history, it has cuisine, it has beautiful architecture, it has lots of wonderful places to go and things to do too.
I also love New York City, I mean who cannot love New York City, it really is the heartbeat of the world. It is pulsating it is the epicenter of the economics of the media with all the magazines based there, and then there is the lifestyle too, I mean the fame the city has really is about the role it plays in culture.
And the last one has to be the Garden Route, back home in South Africa, it's an area around the coast
and it is absolutely phenomenal, it is one of the most beautiful places on earth. It has forest it has
valleys, it has lush green vegetation it is wonderful."
Read the full interview on .
Source: BellaNaija